As they say: time and tide waits for no man, the same goes for office parties and Christmas luncheons.  If you've caught one of the many bugs that are currently going around (and around), a day or two of home rest is your best bet for getting better. However, the upcoming festive season means that there are events that just can't wait for your recovery. Don't fret! We're here to help, with a guide to all the beauty products you need to look pretty on the outside, when your insides are feeling anything but.
Come on, get outta bed and find out how to look healthier
Get a faux sun-kissed look in 5 minutes.
First things first, don't waste your energy on an over-the-top beauty routine. Give yourself some extra rest time with a product that can be used in more than one place, such as Dior's Diorskin Ultra Shimmering All Over Face Powder. This palette includes a selection of neutral colours that work as eye shadow, bronzer, and blush—and will trick your sickly pallor into looking like a healthy glow. I love to apply bronzer with a large brush over my face, accenting the cheeks temples and neck. Don't forget areas like your décolletage if you are wearing a low cut dress!
Diorskin Ultra Shimmering All Over Face Powder in "Amber Diamond" (USD$45, dior.com)
Conceal away imperfections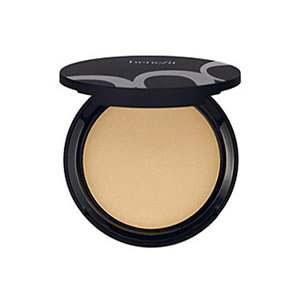 If you have dark eye rings from sleepless nights, this concealer is your best friend.  Lightly dab just enough product to blend away shadows and rings, then set the concealer with a light dusting of translucent loose powder. Tip: don't over conceal else fine lines will be accentuated, less is more when it comes to camouflaging imperfections.  Benefit's Get Even is part cover up, part blotting powder and will hide any imperfections—from under eye circles to a chapped red nose.
Benefit Get Even (USD$30, Sephora.com)
Convert a Bad hair day into a Great hair day
The steam from a shower is a great way to refresh your sinuses in the morning—but the whole blow-out routine afterwards will leave you feeling drained before you're even dressed. One cheap but chic way to transform a bad hair day to a sexy tousled look is with Goody Spin Pins. Never heard of them? Watch below video to get an idea of how it can work for you. Pull hair up into a sleek top knot and secure it with a Goody Spin Pin, for a truly effortless and chic look. If you want a more tousled look, allow a few loose strands to fall at the sides. Either way, you will look fashionable, not under the weather with this nifty trick.
Watch video here
Goody Spin Pin (at mass retailers)
Light up your face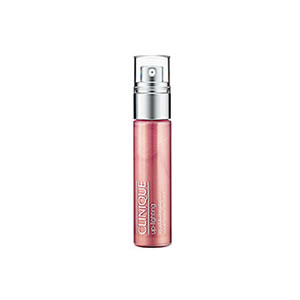 Nothing screams "flu" more than a pasty complexion and dull skin. Combat these dead giveaways with our a skin illuminator. Up-Lighting Liquid Illuminator by Clinique is your quickie fix in a tube. Dab a little on the apples of your cheeks, your brow bone as well as the bridge of your nose to instantly light up your appearance and give your face an all-over glow.
Clinique's Up-Lighting Liquid Illuminator (USD$23, Sephora.com)
You might also like: