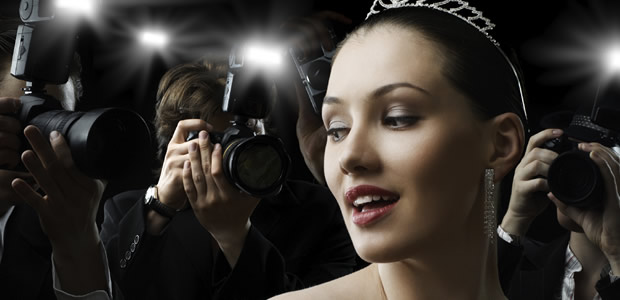 Is Beauty in the eye of the beholder?  Do all looks appeal to both men and women equally or are there some looks that appeal to one sex more than the other?
In other words, do you dress for women or do you dress for men? Here we get our two beauty experts, one working woman and one hot blooded man to give their take on whether the following celeb looks catch their eyes.
He says: "I find this look quite cute, fresh and young. Men who like the younger type would definitely go for her. She certainly looks attractive though I personally prefer a more sophisticated look. I think the short fringe makes her look stylish and trendy. Most importantly, she has got a great smile. I would definitely give her a second look."
She says: "This looks is not for me, her fringe is a disaster; it is cut too short and not flattering to her face at all. Her eyes are too over-done and while this look is great for stage performances, a lady in real life with that sort of get up may be mistaken for being a street walker."
He says: "I find her appearance to be a little intimidating to be honest. Her face looks too bare and harsh to me, and that comes across as being very cold and unapproachable. I think it would take a very confident man to be comfortable with that sort of look on his partner."
She says: "She exudes quiet confidence and is the sort of woman that I would want to have as my friend or on my team. She comes across as unpretentious and real as well. To be able to carry this look complete with the ultra-short hair and the stark bare-faced look is not an easy feat, so kudos to Tilda for being able to pull this off beautifully. She's got fabulous skin and a nice chiseled face; I think she will age well."
He says: "Without a doubt, she is one hot babe, her facial features are beautiful and she has got a proportionate body that goes well with her whole look. If there is one thing she can do to improve on her appearance would be to get some sun and a light tan as she looks a little pasty in the photo."
She says: "Her appearance screams sex kitten, though I am not sure if many women would be comfortable with such a look. However she has got great porcelain fair skin which is to die for so her outfit and makeup compliments her complexion well. The downside is that while this is a great look for stage performances, it isn't a look for the everyday woman as it can come across as cheap if not done well."
---

She Says
Celine Tan is a freelance writer and food critic. Her passions range from jazz music to rock-climbing, She believes in empowering women to greater heights and frequently contributes her time to a variety of social causes including the rehabilitation of single mothers. Celine is currently single but not looking as she believes true love will come-a-knocking at the right time.
He Says
Joseph Hung is a part time photographer and runs a PR consultancy business full time. He describes himself as any "hot blooded male"; he spends his weekends playing soccer and is avid supporter of Manchester City Football Club. He lives alone with two German Shepherds and is still on the lookout for the right woman.

You might also like: