[By Lim Soo Hwee]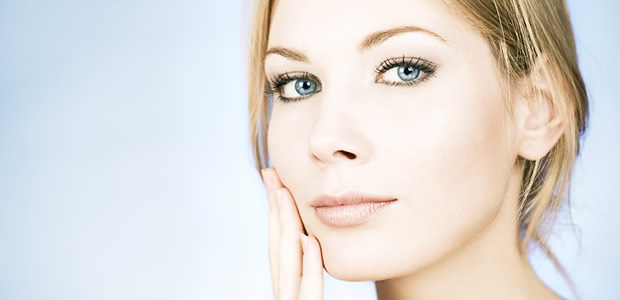 Cleansing your face is the first step in any skincare regimen. Not only is it important for removing oil, bacteria and impurities found on the skin surface, cleansing properly is essential to maximize the full benefits of medications, serums and creams that you apply on afterwards.
We speak to Ms Noelle Tan, aesthetic nurse manager and Dr Chua Han Boon, medical consultant at the Sloane Clinic to hear what they had to say on this most basic and fundamental of skincare steps.
The Right Way to Cleanse
Proper washing involves more than simply splashing water on your face, according to Ms Noelle. When cleansing the face, I always ask my patients follow this simple 5 step technique:
Remove makeup with a dedicated makeup remover
Use warm water to moisten the skin. This helps to soften the skin, allowing for exfoliation. Water that is too hot can burn the skin and cause broken capillaries. Conversely, water that is too cold prevents the pores from loosening up.
Use your fingertips to gently massage the cleanser into the skin in a circular motion for between 30 seconds to 1 minute. Let the cleanser sit for another 1 minute. Avoid scrubbing, pulling or stretching the skin which may break or damage it
Rinse thoroughly to get every last bit of cleanser off. Cleanser left on the skin surface can dry it out.
Gently pat your face dry with a towel. Do not rub which can potentially cause dry patches, redness and even tears
You should try wash your face no more than twice a day, once in the morning (to remove oil, bacteria, and pillow-grime build up from the night before) and once in the evening (to remove makeup, sunscreen and the oil, dirt and debris that have accumulated over the course of the day. The only other time I cleanse is right before and after exercising or going to the gym, and this is remove my sunscreen and makeup before I start sweating away.
Finding the Right Cleanser for You
"What's key is to find a cleanser that works with your skin and addresses your needs", explains Dr Chua.  In the same way that you wouldn't use a moisturizer that was not compatible with your particular skin type, choosing a cleanser is no different.  You may be surprised, but cleansing the right way using the right products can make a world of difference in how your skin looks and feels.
Here are some of Dr Chua's recommendations for cleansers based on the different skintypes:
1. Normal Skin
Normal skin is usually fine textured, soft and supple. The skin does not feel oily or dry, and is not prone to pimple breakouts or irritation.
This is the least problematic type of skin, and in my experience tends to respond better to the more gentle cleansers that preserve the pH balance. An ideal cleanser for this skin type would be Sloane Inc's Purifying Cleanser. This is a gel-based, deep pore cleanser which also doubles-up as a makeup remover. What I particularly like about it is that it rinses off easily, without stripping the skin of its vital lipids, leaving it feeling clean and nicely balanced.
2. For Oily, Acne Prone Skin
This type of complexion appears greasy, sallow and coarse. There are large pores and a tendency to develop  blackheads, whiteheads and pimples. Usually within hours after washing your face, the oiliness will reappear
Skin that tends to break out should be washed with a cleanser that contains antibacterial and anti-acne ingredients. For my patients with oily, acneic skin, I recommend they use Sloane Inc's Active Cleansing Gel because it contains key actives including Glycolic acid (an alphahydroxyacid or AHA) and Salicylic acid (a betahydroxyacid or BHA), as well as other natural fruit enzymes which will help to remove bacteria and exfoliate dead skin cells that clog pores, and cause breakouts.
3. Combination skin 
This type of skin is oily in the T zone and the rest of the face is normal or dry. This is the most common skin type affecting over 50 percent of women.
My patients with combination skin respond well to IS Clinical's Cleansing complex. This is a clear gel cleanser that's effective cleansing the skin surface and pores without stripping away essential natural oils and over-drying the skin. There is also a mild resurfacing ingredient that exfoliates the skin of dead cells and leaves you with a nice tingly feeling after rinsing.
4. Dry Skin
This type of skin has a fine texture and can be transparent looking. After cleansing, Dry skin is usually noticeably tight, and may develop flaky patches. This type of skin needs proper care because it shows signs of aging early
If you find your skin is dry, Epicuren's citrus herbal cleanser would be a suitable choice. This is a gentle liquid cleanser using all natural ingredients to cleanse and also mildly exfoliate, while helping calm inflammation.
5. For mature skin
Mature skin is more fragile and susceptible to injury such as tears, so it's best to use a gentle cleanser which does not strip away too much oil. From an anti-aging perspective, removing dead cells and boosting cell growth while repairing damage is essential. AHAs like glycolic and lactic acids do just that; smoothening the surface while also helping lighten pigmentation.
One of our most popular cleansers for mature skin is Sloane Inc Vanilla Silk Cleanser. This light foaming cleanser incorporates a blend of French seawater, sugar based exfoliants, gentle seaweed and botanical extracts to remove dirt, makeup and other impurities, without stripping away the essential lipids the skin needs to stay healthy and hydrated.

You might also like: