Christian Louboutin
Décolleté 100 leather pumps
£329.91
http://www.net-a-porter.com/product/162757
Shoes, shoes and more shoes! Let's face it, no woman can resist another pair. These stunning Louboutins with their trademark red soles are to die for. Black heels are perfect pairing for any occasion and almost any outfit, this is one gift that you can't go wrong with. And if you already know her shoe size, what are you waiting for?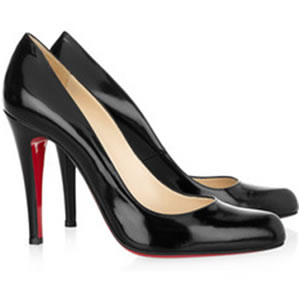 Mulberry
Alexa leather bag
£727.60
http://www.net-a-porter.com/product/94465
Mulberry's oak buffalo-leather Alexa bag is the satchel at the top of every fashionista's wish-list. Carry this ultra covetable style to upgrade off-duty looks with preppy it-girl cool. Named after IT girl Alexa Chung, this versatile satchel carries an impressive load while appearing funky and stylish at the same time. Surprise your lady with your excellent taste this Xmas with this coveted bag.

The Versace Collection for H&M
(from left to right)
Enamel floral ring, SGD39.90
Single sling mini-bag, SGD199
Silk dress, SGD249
Crocodile print scarf, SGD59.90
Printed leggings, SGD59.90
If you manage to fight the shopping crowd and land any of the above items from the coveted Versace collection from H&M, you are going to find yourself surrounded by many new female friends clamoring for your attention (and gifts). The Versace – H&M collaboration has resulted in simply stunning, affordable pieces that are going to down in history as collector items simply because they are incredibly hard to land, that is unless you are a top notch fashion editor with some powerful strings or a shameless shopper with incredibly long arms.
Bottega Veneta
Intrecciato silver bracelet
£2,251.46
http://www.net-a-porter.com/product/176467
Intricately crafted using the label's signature intrecciato techniques, Bottega Veneta's silver bracelet is a striking example of the meticulous craftsmanship the label is loved for. Stack it with similar designs, or wear it solo for maximum effect.
Kenneth Jay Lane
Swarovski crystal clip earrings
£50
http://www.net-a-porter.com/product/168605
Kenneth Jay Lane's glittering storm-blue and clear Swarovski crystal earrings will give your eveningwear vintage appeal. Wear this eye-catching gunmetal-plated pair with waved hair and a feline flick of eyeliner to complement an LBD. We picked this gift simply because it was so affordable yet stunning. For those who loved Princess Katherine's wedding ring, these earrings will bring a touch of "royalty" glam into our common lives.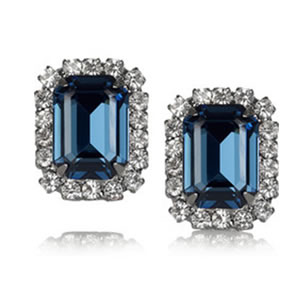 You might also like: