[By Elisabeth Lee]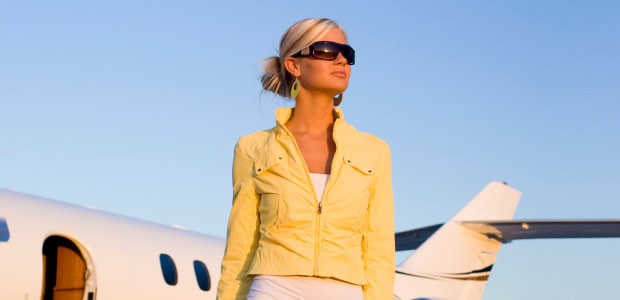 Tis the season to travel. As many of us embark on our yearly sojourns to sunny islands or the snowy ski slopes, we face the inevitable dilemma of what skincare essentials do we bring and what should we ditch? To help you solve this beauty dilemma, we speak to 4 beauty experts on what they bring on their vacations to keep their skin fresh, hydrated and supple as well as what emergency skin fixes they whip out when caught off guard in a foreign land.
What are the top 3 beauty essentials you would bring on a vacation?
Dr Kenneth Lee: I bring iS Clinical's Hydracool; the 15ml version is small enough to bring on board the plane. This super hydrator is light enough so it doesn't leave a greasy feel on my skin but penetrates deeply to replenish moisture loss on board. I also bring my Vitamin C tablets which I take when I fly and ear plugs for a restful snooze.
Dr Tan Wang Theng: My beauty must-have is Eliabeth Arden 8 hour cream, a multi-purpose moisturizer that I lather on generously on my face, hands and body.  Instead of foundation, I wear Sloane Inc BB Anti-Acne BB cream for its triple sun protection, sheer coverage and anti-acne benefits. I also always carry with me Johnson & Johnson 3-in-1 facial wipes to remove makeup and refresh my skin on long haul flights
Dr Chua Han Boon: I am prone to sun spots so I always protect my skin with Sloane Inc SPF 70 sunblock. This formulation is water-resistant so I do not need to reapply as often. I also take my 15ml bottle of Sloane Inc Clarifying Gel, a soothing anti-acne fighter to combat zits which pop up when I travel. My final beauty weapon is a multi-purpose cleanser Sloane Inc Active Cleansing Gel which can be used on both face and body to keep my skin clear of acne and shine free as well!
Imelda Zhao: I always bring SKII facial sheet mask on board and apply it on my skin for 10 minutes during my journey. I find that it is essential to have eye cream when I fly as the eye area tends to look lined and dry after long flights. I also have fresh mints in my travel pouch to smell fresh after a long flight.
What beauty tips can you give our readers when they travel?
Dr Kenneth Lee: To keep from being dehydrated, rehydrate with mineral or distilled water throughout the day and when you are on board the plane. Avoid alcohol/ caffeinated drinks which can make you dehydrated. If you are worried about UV damage, avoid the window seat when on board.
Dr Tan Wang Theng: To avoid water retention and swollen legs, I wear Solidea anti-cellulite stockings on board the airplane, it helps keep my thighs slim and improve blood circulation during long flights. I walk around the cabin every 3-4 hours to get the circulation going and to prevent water retention in my legs.
Dr Chua Han Boon: Avoid salty food when on board the plane as they will cause dehydration. If travelling on a red-eye flight, melatonin helps me sleep more soundly.
Imelda Zhao: I ask for water with slices of lemon when on board. The lemon gives the water a tangy taste and has added vitamin C. I also try to avoid carbohydrates when I am flying as it makes me feel sluggish; I stick with light protein options such as fish or chicken.
What DIY skincare tricks can one employ when caught without the proper skincare remedies while on vacation?
Dr Kenneth Lee: If you have dry skin on your body and lips, you can try getting some olive oil and applying it on your legs and lips as an emergency lip balm to prevent chapped lips. A little squeeze of lemon juice on your zits can also help reduce inflammation and swelling.
Dr Tan Wang Theng: If I am really desperate during a zit attack, I would apply a tiny dollop of toothpaste to dry the zit up. Alternatively if you can get your hands on aspirin tablets, crush and mix with a little water to form paste to apply on your acne, it will help kill bacteria and reduce inflammation. I also use cold green tea teabags to soothe puffy panda eyes.
Dr Chua Han Boon: If your skin is dry and dull, use fresh milk as a facial toner to remove dull skin and rehydrate skin. The lactic acid in the milk will dissolve dead cells. I also use yoghurt as a DIY face mask to moisturize and sooth tired, dry or sunburnt skins.
Imelda Zhao: I keep cold spoons in the hotel fridge, and use them on my eyes after late nights out or jetlagged days to constrict and calm blood vessels around the eyes. If I have dry body skin, I use honey as a soap alternative instead of normal hotel soap. Honey has antiseptic properties and leaves my skin feeling soft and supple after.
Dr Kenneth Lee, Dr Tan Wang Theng and Dr Chua Han Boon are doctors at The Sloane Clinic in Singapore (www.sloaneclinic.com). Imelda Zhao is a beauty consultant and trainer in Shanghai.
You might also like: