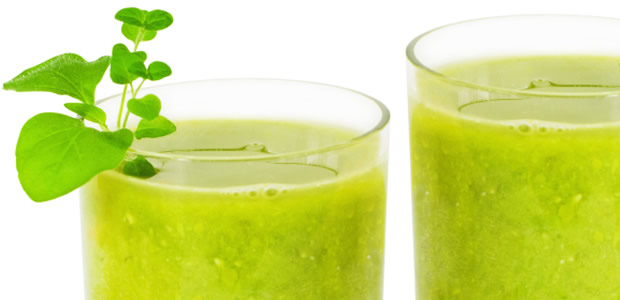 [By Mary Leeman]
Forget high protein diets, the latest buzz word is carbohydrates. Before you flee in horror, give us a moment to explain how this carbohydrate rich diet can help you shed pounds. The CarbLover's Diet is a sensible diet book is set to change everything thing you thought you knew about the forbidden food for good. Written by the Editor Ellen Kunes and Food Editor Frances Largeman-Roth of Health magazine in the US, this book has taken the US by storm (it's a New York Times bestseller!).
Rules
The CarbLover's Diet book is set to change everything thing you thought you knew about the forbidden food for good.
What sets this diet apart is that, rather than focusing on protein as the key food group, it champions carbs or, more specifically Resistant Starch. This starch, according to the book, 'doesn't get absorbed into the bloodstream in the small intestine like other foods – but it does create a chain reaction in your body, literally shrinking fat cells, preserving muscle, stoking your metabolism, and making you feel fuller for longer'. Sounds intriguing, doesn't it?
So what foods contain this wonder ingredient? The food with the highest level of resistant starch is green bananas (they have 12.5g compared with just 4.7g in ripe ones – starch turns to sugar as it fruit ripens), so it's not surprising that a lot of the meals are based around this fruit. Other than ripe bananas, top foods with resistant starch include oats, cannelloni beans, lentils, potatoes, plantain and chick peas. The aim is to eat at least 1g of resistant starch with each meal and aim for a minimum daily 10g total. At lunch and dinner resistant starches should fill a quarter of your plate, while the rest should be lean meat, low-fat dairy, fruit and veg.
The diet is comprised of three sections: the 7-day CarbLover's Kickstart Plan, The 21-day CarbLover's Immersion Plan and Becoming a Carblover for Life.
7 DAYS
The 7-day CarbLover's Kickstart Plan is comprised of three meals and one snack per day. It is designed to help you lose 6Ibs with minimal effort and zero starvation. Breakfast includes banana shake, banana-nut porridge or All-Bran for breakfast. Chicken and salad pitta, pasta with salmon, or egg, cheese and apple on crackers are some of the lunch choices. Dinner includes pasta, tacos or salmon and potatoes. Some of the snacks on the menu are greek yoghurt with honey and oats, almond butter on rye crackers or even crisps. You're not allowed to drink calories (that means no alcohol) or fizzy drinks on this phase, but a great Fat-Flushing Cocktail of green tea with citrus fruits to help you burn extra calories is encouraged; it's a welcome break from the monotony of drinking eight glasses of water every day.
21 DAYS
The 21-day CarbLover's Immersion Plan introduces far more choice and allows you an extra snack every day. During this phase you should lose 2Ibs per week, plus there are plenty of treats (ice cream, brie and apple, red wine and plain chocolate) worked into the plan to keep you motivated.
Becoming a Carblover for Life – this section is packed with recipes, exercises and even recommendations for when you're eating out. If after four weeks you haven't lost as much as you would like there are tips to speed up your weight loss. Once you reach your goal there is a whole section packed with tips to help you continue being a CarbLover for life without slipping back into bad habits.
OUR OPINION
Pros
The good part of this diet is that carb lovers need not suffer a protein filled, no carb restriction, and this makes this diet easier to stick to for the long run. In fact, most Asians or Italians find that rice and pasta is a staple of their diet, and giving up these carbs is virtually impossible at meal times with thefamily. With this diet, you can literally have your carbs and eat it to.
The second plus point is that carbs fill you up and stave off hunger for longer. So you can focus on other stuff during the day when your stomach is not growling in hunger. Finally, you can mix and match meals on the plans making it easy to fit into your lifestyle, plus there are also quick convenient alternatives – if you don't have time to make a banana smoothie first thing, have a Nature Valley Trail Mix bar and a banana – simple.
Cons
The low down is that this diet really focuses on bananas; if you hate them then this isn't for you. Secondly, if you have just come off an Atkins low carb diet, this may take a bit of getting used to.
You might also like: