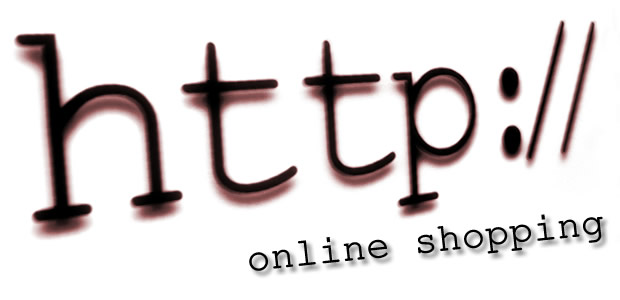 [By Sally James]
Some call me a closet shopaholic. I disagree. I want to think of myself as an online shopping crusader who picks out online gems from a lot of imitations, wannabe sites that unfortunately do not live up to its mark in terms of service and product quality.
This festive season, I am proud to admit that I have filled my Christmas shopping list exclusively with online deals and am proud of it. Here are some online gems that I have uncovered that you need to know about before you head to the crowded malls and pay more than you should.
Woot is a consumer electronics distributor unloads excess inventory of a single item each day at a steep discount, from digital cameras to sound systems. The item is available until it sells out, or until 11:59 pm Central Time that night, whichever happens first. This oddball approach has generated a cult following, which keeps the community forums abuzz with product reviews and other chatter.
Positively the best place to buy shoes online. The site's selection is massive, and browsing is a breeze. Click the Women's, Men's or Kid's buttons at the top of the page to narrow your search by type (slingbacks, mary janes, mules…) or scan the list of brands (there are hundreds—everything except Nike). When you see a pair you like, select Multi View to examine it from all angles. Free shipping is a standing offer, and orders arrive quickly. Also check out Zappos Couture.
Users can pay as little as 20 percent of the original price for items by everyone from Vera Wang to Badgley Mischka on this site stocked with designer markdowns. You must be a member (it's free) to partake in the sales. Sizes are limited but if you see something in your number, make a grab for it and "add to cart"!
Ever heard of financing a new fragrance? This site stocks scents from Calvin Klein and Ed Hardy and lets you postpone payments 90 days with the "Bill Me Later" option. Plus, most items—including makeup and skincare from brands like Prescriptives and Paula Dorf— are discounted.
You'll find brands like BCBG and Vera Wang Lavender for 50 to 80 percent off. Bonus: Invite friends to join, and bank $10 when each one makes her first purchase. There are lists of retailers that have limited time offers that go live on this site. The list of retailers updates daily so there is new inventory almost every day.
At this beauty supply site, you can get your hands on the same products the pros use—just think how much you'd save if you were to get your own wax warmer ($24) instead of getting de-fuzzed at a spa every month. Join the Beauty Club and you'll get more discounts on the huge array of hair tools, makeup brushes, and bath and body items.
This site is the little sister of netaporter.com. With help from its big sister site, this designer retailer snags top brands like Alice + Olivia for up to 80 percent off original prices. Watch for the monthly pop-up sales, giveaways (free Christian Lacroix, anyone?), and items that drop in price literally before your very eyes.
Find end-of-season clothes and accessories by designers like Catherine Malandrino on this site. There's also a noteworthy collection of no-name and designer vintage finds handpicked by style experts.
This is the only place online to shop for in-demand beauty brands like Givenchy, Ready to Wear, and Iman Global Chic makeup. The real draw, however, is the live streaming video from HSN TV, including mesmerizing gabfests with beauty gurus such as Lauren Hutton and Napoleon Perdis.
The chic and minimalistic site is one of my personal favourites. It offers exceptionally well-cut offerings by the likes of Alexander Wang and Helmut Lang. There's baby gear sprinkled in with the womenswear, and a daily newsletter that'll keep you up to speed on the latest trends.
An online shopping platform of a Florence, Rome, and Prato-based retailer who opened its first boutique in 1930 offers a wide range of luxe items. If you are serious about European brands, then this site is for you. It offers the best clothes, shoes, and accessories from designer heavyweights—think D&G and Valentino. The pieces are priced in Euros and are pricey, but there's no charge for shipping, and savvy users snag items here that they'd be wait-listed for elsewhere. If you are patient, you can also wait for their sale which offers some serious markdowns on some coveted items.
You might also like: