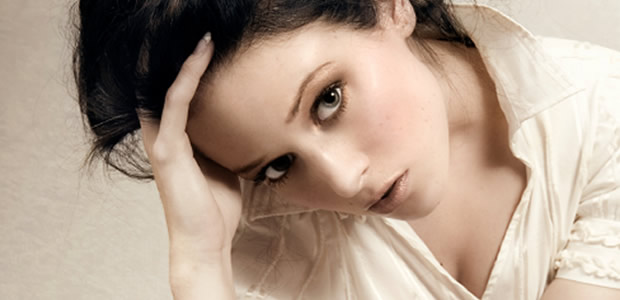 [By Ellen Griffins]
My favourite summer style is  a mussed-up low-ponytail with height at the crown, à la Brigitte Bardot. Here's a step-by-step guide for getting this grown-up take on a ponytail. It couldn't be any easier to do—or look any sexier:
Tease your hair slightly at the crown. Don't worry about making it look perfect—controlled messiness is what makes this look so appealing. Any fine tooth comb will do the trick. Pitfall: avoid over teasing, we want a sexy messed up do and not an over-manicured beehive.
Apply a small dollop of hair serum to the middle and ends of the hair and not the roots to create a shiny look without the heaviness of hair gel or waxes.
Gather your hair into a ponytail at the nape of the neck (pull it straight back, so there's no part). While you're pulling it back, make sure your hair covers your ears, and leave a few pieces out in the front—it'll give the 60's inspired shape a cool, modern feel. You want more pieces on one side of your face than the other, so your face isn't perfectly framed. Either that, or try pulling small section of the front pieces back one by one, until you like the way it looks.
After you've secured the ponytail, use your fingertips to gently push the hair at the crown forward, adding a touch more volume and messiness (in a good way).
For an even more modern spin, create a side ponytail using the same steps. It's imperfect finish keeps the look cool—not girly.
You might also like: