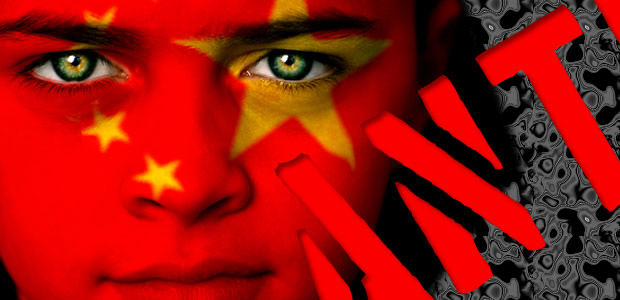 [By John Kee]
Here are some Anti-Resolutions to end your 2011 with a rebellious bang.
Just a few days left to the New Year so here's your last chance to undo every single one of your resolutions from last year. Before we pretend to start the new ones for 2012, let's behold a few neat ways to send 2011 out with a rebel yell.
Anti-Resolution #1: DRINK TOO MUCH
If one of your 2011 resolutions was to cut down on your alcohol intake, then end the year with a no-holds barred drinking session with your best mates. We suggest that you end 2011 with a classy bang by selecting a top notch red.  Considered as one of the greatest example of merlot in the world, the incredibly rare 1982 Château Pétrus is yours if you are willing to shell out a couple of thousands. But we guarantee that it will be worth every drop. Drink it out of a plastic cup instead of fine crystal glasses for that added rebellious edge.
Anti-Resolution #2: EAT TOO MUCH
Why end 2011 on an empty, growling stomach when you can throw your calorie-counting ways into the wind and savour a late night supper you have restrained yourself from all year? But if you are going to indulge, we want you to do it right. If you are living in Singapore, we suggest you hit Geylang for their famous beef kway teow (237 Geylang Lorong 9). If you are residing in KL, hit 66, Jalan 14/48 in Petaling Jaya for the renowned KL Hokkein mee. Trust us; you don't want to fill your tummies with anything less than spectacular.
Anti-Resolution #3: SLEEP TOO LITTLE
New Year's Eve is one night only sad people or new-born babies get their beauty sleep. Embrace the possibility of dark eye rings and a throbbing hangover as you stay up late. If you are sick of dark, smokey interiors of bars and clubs, why not head out to an open field or a quiet stretch of beach and spend the countdown in the company of friends under the open, starry skies. Our favourite hangouts are the barbecue pits at West Coast Park or the beaches of East Coast Parkway. Bring a bottle and some Styrofoam cups, and stay up all night to some good company. There's no better way to end the year and usher in another.
Anti-Resolution #4: GET ADDICTED TO YOUR IPHONE OR BLACKBERRY
This is one night you truly want to embrace your addiction to your iPhone and blackberries as you wish all your dearest and nearest a happy New Year. If your close friends number only a handful (you sad boy), then scroll down your phonebook and wish all acquaintances well for 2012. It gives people a nice warm feeling to be remembered, and there's no better occasion to do it than before the New Year. Don't be tempted to send out impersonal mass messages that are obviously cut and pasted, go for a personalised message for each one of your friends, and you will be on their A-list forever. So if you are not addicted already, get addicted to your devices and flex those blackberry thumbs again!
Anti-Resolution #5: EMBARRASS YOURSELF
It is amazing how much restrain we exercise through the months but this is one time you should let your hair down and not be worried about what others think of you. You may be surprised to find that not many people will think badly of you. In fact, you'll find that everyone is more conscious of themselves to bother about other people around them. So put on your dusty dancing shoes to  boogie the night away, sing to your favourite pop hits at the top of your lungs instead of pretending you were not born in the era of Bon Jovi or Pink Floyd. You will find a wonderful release to start the New Year revitalised and recharged.
You might also like: