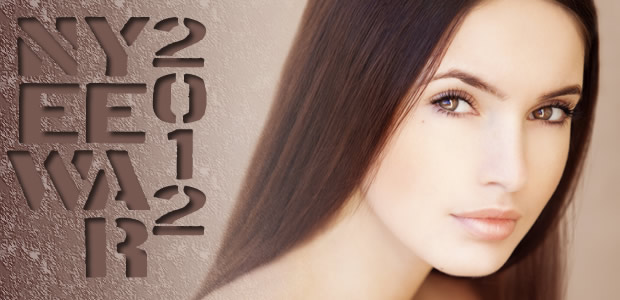 [By Lorraine Wong]
Who says we have to accept the passing of time and look older year after year? With the latest aesthetic advances, slowing down your aging clock is not only possible but a reality for many in the know. If you look at some of the celebrities in the news, you will notice that many of these superstars from Jennifer Lopez to Madonna actually look better now than they did before.
While we may not be born with beauty genes equivalent of these gorgeous celebs, we can nevertheless optimize our beauty potentials with some common sense and some good advice from beauty doctors and other experts.
Tapping on a vast array of expertise, we ask aesthetic doctors Dr Jinly Wong and Dr Tan Wang Theng, plastic surgeon Dr Tan Ying Chien, nutritionists Jamil Ahmed and skincare consultant Theresa Lim to give us some tips on how we can defy the hands of time with each passing year.
Q: What are the most common beauty resolutions amongst your clients?
Dr Wong: During this time, many patients come to me at The Sloane Clinic Bangsar branch for anti-aging quick fixes such as Botox and fillers to erase lines and wrinkles. Many Asian ladies still equate lines with aging, and having a lineless face is still priority for many of my clientele.
Theresa Lim: Many of my clients want a skincare that can reverse time for them. I always tell them that with skincare, it is best used as a preventive measure as it takes some time to see results. It is unrealistic to expect anti-aging creams to work wonders overnight. If they want immediate fixes, then beauty treatments like what Dr Wong mentioned would be better alternatives. However, they should use a good skincare regime to maintain their aesthetic results ad to ensure that their skin ages in the slowest possible manner thereafter. I recommend a good sunscreen every morning, and weekly scrubs and masks.
Dr Tan Ying Chien: For the coming New Year, the most common beauty resolution amongst my patients is to have better body shapes or contours. Hence topping their wish list are breast augmentation with our FDA approved tear drop Natrelle implants that gives a natural and long lasting result, as well as Liposuction.  I think both these procedures can totally transform a lady and many of my patients who have undergone these procedures have been very pleased with their results.
Q: What are the most common beauty procedures in preparation for the Chinese New Year?
Dr Tan Wang Theng: Chinese New Year is an important event for many Chinese, and many of my patients will spare no expense to look their best. Ulthera is an ultrasound mediated skin tightening device and can turn back the clock for sagging skins in a simple 60 minute no downtime procedure. The other most requested procedure at The Sloane Clinic ION branch is Nova 3R which is a triple light therapy that brightens skins, removes pigmentation and closes pores to give patients a smooth, flawless skin.
Jamil Ahmed: Many of my clients want to detox after the New Year and many Chinese clients do so in preparation for another bout of feasting during the Chinese New Year which comes only about a month after. Some also want to shed extra weight they have gained over the past year. I usually put them on a strict diet based on their body type. However, in general, I would limit carbohydrates, diary and fats in the diet for a week. My clients will have vegetable and fruit juices 3-4 times a day and eat small but regular meals consisting of fibre (vegetables and fruits) and lean protein (eg chicken breast) with no sauces. I don't believe in fasting as the body will then break down muscle which is important for maintaining body tone. I also encourage my clients to do at least 30 minutes of yoga every morning, even if they are pressed for time, I would recommend at least 10 sun salutations to start the day.
Q: Are there any of your patients who undergo beauty treatments for auspicious or feng shui reasons?
Dr Wong:  Yes, there are many Chinese patients of mine who seek cosmetic enhancements to improve their looks and fortune for the New Year. The most requested procedure I see is to have their frown lines erased. In Chinese cultures, lines in that region called your "Ying Tang" are considered inauspicious. Of course, many patients also look younger and more approachable when their frown lines have been softened with Botox.
Dr Tan Wang Theng: I see many female patients for nose fillers. Many of them believe that a straight and sharp nose can help gather more wealth and fortune in the coming year. But more importantly, having a higher nose bridge makes them look more attractive instantly.
Dr Tan Ying Chien: I agree with Dr Tan Wang Theng, many of my patients seek cosmetic enhancements for their nose. For those who want a more significant and permanent solution, I would usually perform a rhinoplasty for them. Many of my patients are pleased with the rhinoplasty results.
Q: Do you have a personal beauty resolution for the New Year?
Theresa Lim: I have always been taking care of my skin but I think it is time for me to also watch my body. So for the New Year, I am thinking of getting a personal trainer to get my body back in shape.
Jamil Ahmed: I think I am overdue for a month long detox which I have done every year for the past decade. However because of my hectic schedule, I have been putting this off. For the New Year, I hope to cut back on my work and spend some time on myself to centre my body and mind.
Q: What is the one beauty advice you can give your patients moving forward into the New Year?
Theresa Lim: Women who scrimp on skincare should think again. Your face is the most important asset you have, so you should only use quality ingredients for your skin. It is vital to have with you a good cleanser, toner and moisturiser at all times even when you are travelling. Extend your skincare regiment o your neck, under eyes and hands, and you won't regret it in time to come.
Dr Wong: If you need a quick fix just before the New Year, play it safe by opting for non-surgical, no-downtime options such as Thermage, Ulthera or non-ablative lasers. In the right hands, they will be able to rejuvenate your faces effectively and safely.
Dr Tan Ying Chien: Maintain your results with proper care! I would advise my post-liposuction patients to adopt a healthy and moderate diet and exercise regime to ensure that their body slimming results last for a long time.
You might also like: