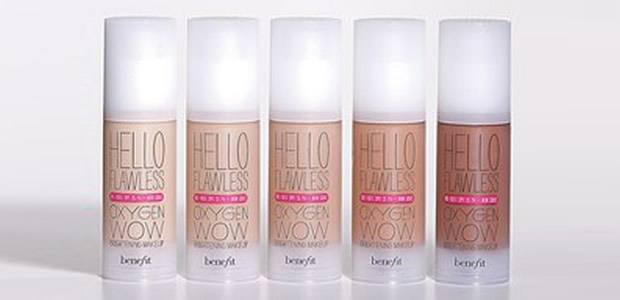 [By Collete Lim]
Benefit's fun range of makeup has always been lacking a liquid foundation. This spring, Benefit is aiming to add a breath of fresh air to the foundation category this spring with its Hello Flawless Oxygen Wow lineup.
The foundation range does double duty as a skin brightener as it is infused with the Benefit's proprietary Oxygen Wow Hydrating Complex. The complex is said to boost cellular respiration for a skin plumping effect, and also includes vitamin C and vitamin E derivatives for their antioxidant properties.
The line includes nine shades, ranging from ivory to a deep nutmeg shade. Each retails for USD$34 for 1 oz.
The foundation will be available online on Feb. 15 and will enter brick-and-mortar doors on March 1.
* Photo By Thomas Iannaccone
You might also like: