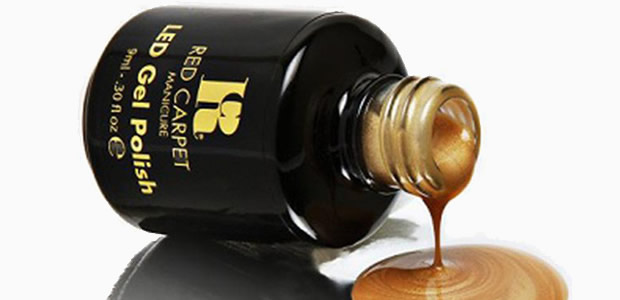 [By Jessie Chan]
Previewing at this season's Grammy's, Red Carpe Manicure has taken over the Grammy's gift lounge in Los Angeles, California with the launch of the nail polish, seductively named Amor 24.
In case you were wondering what "24" stands for, it refers to the 24 karat fine gold dust with matching pigment that is blended into their gel base formula to create a look that is "dripping in gold".
Insiders say that over an ounce of 24K gold dust was used to create the limited-edition polish which will retail for USD$5,000 a bottle.
Accessorizing has taken a whole new meaning. Now instead of wearing diamonds on your fingers, the trend this season is to go for something a little more subtle, but no less luxurious… gold dust on your fingertips.
You might also like: