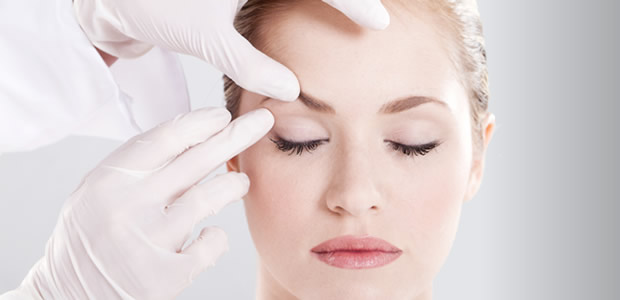 [By Debbie Lim]
Eye wrinkles are often the first telltale sign that we are getting older.
"Most of us spend a fortune on the expensive anti aging skin care for our faces, but you also need to give the skin around your eyes the special love and attention it needs, otherwise it may all go to waste" says Dr Kee Yong Seng from the Sloane Clinic Kuala Lumpur.
"The skin around the eyes is the thinnest and most delicate area on the face" explains Dr Kee. "This means it needs to be treated more tenderly than other parts as it is vulnerable to pulling and stretching. Unfortunately, because of the nature of the cosmetics that's used in this area, it's probably the part of your face that gets the harshest treatment".
Foundation, under eye concealer, eye shadow, mascara, eye liner, eyebrow pencil- you probably put at least a few of these around your eyes on a daily basis. And while slapping it on can do a great deal of damage, even worse harm can be done if we are careless when removing it
So here are our top 5 ways to keep you free of laughter lines and under eye wrinkles for as long as possible.
1. Avoid waterproof mascara
There was a time when waterproof mascara was so un-waterproof , it was as easy to remove as the normal stuff. Nowadays manufacturers make waterproof mascara to stay on in the water at the beach or pool. That's great if you're a synchronized swimmer wanting to keep your eye makeup perfect- not so good when you try to get it off at night. You are more likely to pull and damage delicate skin trying to remove waterproof mascara, so be kind to your eyes and risk your mascara running.
2. Buy a gentle, but effective eye makeup remover
Try Epicuren's Crystal Clear Makeup remover or Ahava Gentle Eye Makeup Remover. Both are excellent at dissolving even the harshest mascara quickly and without dragging and pulling. Alternatively Sloane Inc's Full Face makeup remover removes makeup and is gentle enough not to irritate the eyes.  Also avoid using your facial cleanser for your eyes as most of them don't dissolve eye makeup, may be too heavy and contain ingredients that sting your eyes. This may cause under eye puffiness and inflammation when you wake up the next morning
3. Use natural cotton wool pads
As opposed to paper tissues which will scratch the delicate surface of the under eye skin.  Saturate the cotton wool pad with your eye makeup remover before applying (dry cotton wool fibers can stick to your eye makeup and get into your eyes).  Wipe gently downwards to remove makeup, and repeat this movement until all traces are gone rather than scrubbing it away
4. Buy the best eye cream you can afford
Try Sloane Inc's Vitamin A Eye Renewal which is formulated with essential vitamins and Hyaluronic acid, as well as their Oxygen Eye Serum, packed with collagen boosting hexapeptides.  Handy tip: Apply your morning eye gel or cream with a light tapping motion and follow the orbital bone around the eye area. Tapping helps drain puffy fluid and also gently stimulates the skin.
5. Eye Reviving Treatments
"More and more people now are proactively using Botox to prevent fixed lines developing around their eyes" explains Dr kee.  "Meanwhile Hyaluronic acid microinjections in the under eye area can also deliver much needed moisture to smooth out fine lines and plump up slack skin. Rejuvenating treatments such as Laser toning and Thermage crank up collagen and Elastin production to keep skin looking youthful and supple. Lastly if all else fails, then Resurfacing lasers such as Mixto can erase fixed lines and wrinkles with the additional benefit of skin tightening."
Most importantly stay out of the sun!
You might also like: