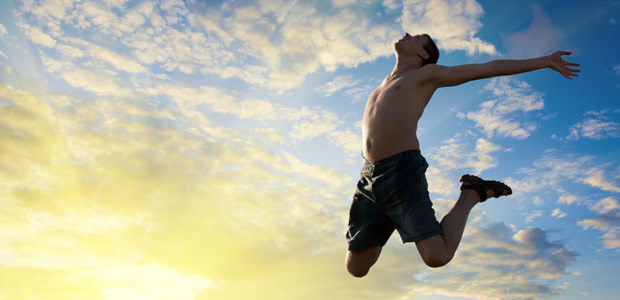 [By Henna Chan]
Ever heard the lyrics to Baz Luhrmann's Everybody's Free (To Wear Sunscreen)? I was an impressionable 19 year old when I first heard the song. I thought I had the world at my feet and the future in firmly my grasp, it's no wonder the lyrics of the song slipped past my head without leaving a mark. Years later as a young woman in my twenties, I had the chance to hear the song again, and it struck me how true the words were. If I could give advice to a young friend or relative, this song would certainly be an important part of that advice. For those of you who have not heard this song, here are the lyrics to this one piece that changed my life…
Ladies and Gentlemen of the class of '99
If I could offer you only one tip for the future, sunscreen would be
it. The long term benefits of sunscreen have been proved by
scientists whereas the rest of my advice has no basis more reliable
than my own meandering
experience…I will dispense this advice now. Enjoy the power and beauty of your youth; oh nevermind; you will not
understand the power and beauty of your youth until they have faded.
But trust me, in 20 years you'll look back at photos of yourself and
recall in a way you can't grasp now how much possibility lay before
you and how fabulous you really looked….You're not as fat as you
imagine. Don't worry about the future; or worry, but know that worrying is as
effective as trying to solve an algebra equation by chewing
bubblegum. The real troubles in your life are apt to be things that
never crossed your worried mind; the kind that blindside you at 4pm
on some idle Tuesday. Do one thing everyday that scares you Sing Don't be reckless with other people's hearts, don't put up with
people who are reckless with yours. Floss Don't waste your time on jealousy; sometimes you're ahead, sometimes
you're behind…the race is long, and in the end, it's only with
yourself. Remember the compliments you receive, forget the insults; if you
succeed in doing this, tell me how. Keep your old love letters, throw away your old bank statements. Stretch Don't feel guilty if you don't know what you want to do with your
life…the most interesting people I know didn't know at 22 what they
wanted to do with their lives, some of the most interesting 40 year
olds I know still don't. Get plenty of calcium. Be kind to your knees, you'll miss them when they're gone. Maybe you'll marry, maybe you won't, maybe you'll have children,maybe
you won't, maybe you'll divorce at 40, maybe you'll dance the funky
chicken on your 75th wedding anniversary…what ever you do, don't
congratulate yourself too much or berate yourself either – your
choices are half chance, so are everybody else's. Enjoy your body,
use it every way you can…don't be afraid of it, or what other people
think of it, it's the greatest instrument you'll ever
own.. Dance…even if you have nowhere to do it but in your own living room. Read the directions, even if you don't follow them. Do NOT read beauty magazines, they will only make you feel ugly. Get to know your parents, you never know when they'll be gone for
good. Be nice to your siblings; they are the best link to your past and the
people most likely to stick with you in the future. Understand that friends come and go,but for the precious few you
should hold on. Work hard to bridge the gaps in geography and
lifestyle because the older you get, the more you need the people you
knew when you were young. Live in New York City once, but leave before it makes you hard; live
in Northern California once, but leave before it makes you soft. Travel. Accept certain inalienable truths, prices will rise, politicians will
philander, you too will get old, and when you do you'll fantasize
that when you were young prices were reasonable, politicians were
noble and children respected their elders. Respect your elders. Don't expect anyone else to support you. Maybe you have a trust fund,
maybe you have a wealthy spouse; but you never know when either one
might run out. Don't mess too much with your hair, or by the time you're 40, it will
look 85. Be careful whose advice you buy, but, be patient with those who
supply it. Advice is a form of nostalgia, dispensing it is a way of
fishing the past from the disposal, wiping it off, painting over the
ugly parts and recycling it for more than
it's worth. But trust me on the sunscreen…
The song may be tongue-in-cheek, but there certainly is plenty of good old common sense advice tucked into the lines. The secret to living a good life has long been a quest of humans for as long as we have been civilised. Here are some good life-changing habits we should adopt starting today:
Memorize something everyday. Not only will this leave your brain sharp and your memory functioning, you will also be learning something new every single day of your life.
Constantly try to reduce your attachment to possessions. Those who are laden with material desires will have a lot of trouble when their things are taken away from them or lost. Possessions do end up owning you, not the other way around. Become a person of minimal needs and you will be much more content.
Develop an endless curiosity about this world. Become an explorer and view the world as your jungle. Try new things. Get out of your comfort zone and try to experience as many different environments and sensations as possible. This world has so much to offer, so why not take advantage of it?
Remember people's names so that they feel appreciated and for your own future benefit when you want something from that person. To do this, say their name back to them when they introduce themselves. Then repeat the name in your head a number of times until you are sure you have it. Continue to use their name in conversation as much as possible to remove any chance of forgetting it. If you're still having trouble, make up a rhyme about their name: "Dan the Man" or "Natalie flatters me."
Get fit! It's ridiculous to think that we have one body, one sole means of functioning, and people are too lazy to take care of themselves. Fit bodies lead to better health, confidence and more success with romantic endeavours. I'd say those are 3 very good reasons to get in shape.
Learn to focus only on the present. The past is unchangeable so it is futile to reflect on it. The future is but a result of your actions today. So learn from the past to do better in the present so that you can succeed in the future.
Even more specifically, live in THIS moment. Even 10 minutes ago is the past. If you live purely in this moment you will always be happy because there is nothing wrong in this split-second.
Smile more often. Whenever you get a grin on your face, your brain is releasing serotonin, the happy hormone. Smiling is the natural way to force yourself to be happy. Many people even smile for five minutes straight in the morning to get themselves in a great mood for the day. It is a very powerful tool that is utilized less and less as we grow older and need happiness more than ever. Just remember that while happiness leads to smiles, smiles also lead to happiness.
Drink water. Simple advice but how often have we forgotten to take care of our bodies in the simplest of ways? Hydration is tremendously important for overall health. Soda has absolutely ZERO nutritional content; it's like pouring a punch of sugar and syrup into your cup. Instead, fill it with life-replenishing water. It may taste plain at first if you're coming off of a heavy soda-drinking streak, but you'll soon find yourself addicted to it.
Don't take life so seriously! Learn to laugh at the little things and this whole "existence" thing will be a whole lot easier. Be amused by your mistakes and failures and be thankful that you learned your lesson and won't mess up like that again. And most importantly do things that you enjoy! Life is not strictly business, it can be mixed with pleasure.
Let's start living today.
You might also like: