[By Georgia Yip]
Skincare can get complex. Don't know how long to wait between layering on your serum and day cream? Don't get sidestepped with the frills as we lead you back to basics with these simple but essential skincare tips.
Deep Cleanse

If your skin is quite congested, try using more focused massage to help clear the skin. Use your ring fingers to massage over problem blackhead areas such as the nose and chin, this will help drain toxins, enliven and brighten the skin and work your product deeper into pores to combat congestion.
Cleanse Right
With cleansing, the important message is to really massage the product into your skin. Use circular movements to work the product into the pores and make sure you work all the way out to your hairline, not forgetting your neck.
Double Cleanse
For a thorough cleanse – maybe you've been wearing a lot of make-up or your skin's just looking a bit lacklustre – try double cleansing. The first cleanse will remove make-up, while the second cleanse rids the skin of all the daily impurities. If you plan to exfoliate or use a mask then double cleansing before will ensure there are no impurities on your skin that will affect the performance of your targeted treatment product'.
Eye Care
Specific eye make-up removers are often more gentle than the cleansers you would use on the rest of your face; your eye area is extremely delicate and it needs to be treated with the upmost care. Apply eye make-up remover to two cotton pads (one for each eye) and sweep down the lashes and out over the eyelids from the inner corner of the eyes towards the temples. Use gentle sweeping movements – try not to rub or pull the skin. Damage to the eye area can cause premature ageing'. You have been warned!
Blot Blot
Too much moisturizer can be too much of a good thing will make your foundation slip; our skin will only absorb what product it needs, so blot the skin before applying foundation for a long lasting finish. Try Modelco's sleek blotting paper tube.
Prime Position
Product primers ensure a long lasting hold to foundations, keeping skin smooth, fresh and radiant all day long – they are a must, especially before a special occasion. Try Sloane Inc's Multivitamin Booster for a smooth radiant finish.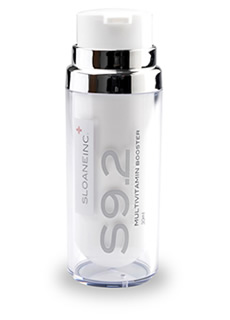 You might also like: