[By Janine Lim]
There is nothing sexier than a full, luscious pout. But are great lips born or bred? While there are a few genetically blessed pouters amongst us (think Angelina Jolie), most of us fall short of the mark when it comes to being fabulously lippy. Fret not however as we have scoured the globe to give you the top 4 best lip enhancers to help you achieve the pout of your dreams.
Lip Fillers
The idea of needles may be off-putting to some but those who have tried lip fillers say there is no topical product that can come close in terms of results. Lip fillers have improved so much over the years; nowadays fillers have incorporated numbing ingredients into the product so you feel little discomfort during the procedure. If you think lip fillers are all about going bigger, this is where you are wrong. With a wide range of natural hyaluronic acid fillers available on the market, doctors have been customizing lip enhancement procedures to suit individual's needs— from erasing lip lines and plumping out lipstick bleed lines, hydrating dehydrated lips to volumising your pout, now you can have the designer lips you want instantly.
"Patients are moving away from bigger lips, now they want more curvaceous, sexy looking lips without looking unnatural. We usually use fillers to smooth out unwanted lip lines and add just a little volume on the pillow of the lips to give it a sensual pout" says Dr Low Chai Ling of the Sloane Clinic.
While the only drawback is the cost, that may seem like a small price to pay for the floods of compliments you will receive after.
Lip fillers start from USD$600
Re-Plumping Concentrate. By YSL
If you want to give your lips a boost without resorting to the needle, give a lip plumping product a try. With the myriad of lip plumpers lining the shelves, this YSL product stands out because while it is high on moisture, it's also non-sticky and non-drying, and adds a wonderful shine to lips. The sweet, but not overpowering, fruity scent is refreshing and is the perfect pick-me-up throughout the day. It also works as a great primer, smoothing out lines, making it perfect as a lip primer before using a bold lipstick. While the plumping effects pale in comparison to a beauty procedure such as lip filers, this is effective for its long lasting moisturising benefits.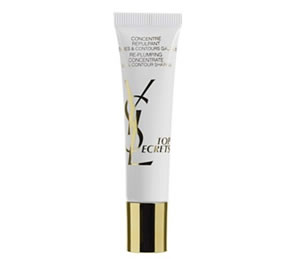 Lip Venom. By DuWop
'The original spicy gloss that plumps' comes in a medicinal-looking vial that shows it means business. Brush it on, and sure enough, there's that tingling, heated feeling that just screams, 'I'm plumping! I'm plumping!' This is the real deal, at a wallet-friendly price. Lips look glossy and totally amped up for some serious action immediately after application. I'm totally addicted!
Lip Plumper. By Perricone MD
This lip balm doesn't have the usual kick of spicy tingle you expect from a lip plumper. Rather than using those temporary plumping ingredients, this lip plumper goes for the long haul by harnessing the power of antioxidant s such as Alpha Lipoic Acid and DMAE to diminish fine lines, refine the lip texture and improve the lip contour. More of a skincare product for lips than an outright plumper, I think this is ideal for anyone who is worried about lines or loss of lip volume with age.
You might also like: