Lose stomach fat and build ab muscles with these foods:
1. ALMONDS AND OTHER NUTS
(With Skins Intact)
Superpowers Build muscle, reduce cravings
Fights Obesity, heart disease, muscle loss, wrinkles, cancer, high blood pressure
2. BEANS AND LEGUMES
Superpowers Build muscle, help burn fat, regulate digestion
Fights Obesity, colon cancer, heart disease, high blood pressure
3. SPINACH AND OTHER GREEN VEGETABLES
Superpowers Neutralize free radicals (molecules that accelerate the aging process)
Fights Cancer, heart disease, stroke, obesity, osteoporosis
4. EGGS
Superpowers A multicenter study of 30 overweight or obese women found that those who ate two scrambled eggs (with two slices of toast and a reduced-calorie fruit spread) consumed less for the next 36 hours than women who had a bagel breakfast of equal calories. Other research has shown that protein may also prevent spikes in blood sugar, which can lead to food cravings.
Fights  Boosts brain health, reduces inflammation.
5. GREEN TEA
Superpowers  The slimming ingredient isn't caffeine. Antioxidants called catechins are what help speed metabolism and fat burning. In a recent Japanese study, 35 men who drank a bottle of oolong tea mixed with green tea catechins lost weight, boosted their metabolism, and had a significant drop in their body mass index.
Fights  (bad) LDL cholesterol, Ageing.
6. PEARS
Superpowers They're now recognized as having more fiber, thanks to a corrected calculation by the U.S. Food and Drug Administration. At six grams (formerly four grams) per medium-size pear, they're great at filling you up. Apples come in second, with about three grams per medium-size fruit. Both contain pectin fiber, which decreases blood-sugar levels, helping you avoid between-meal snacking. This may explain why, in a Brazilian study that lasted 12 weeks, overweight women who ate three small pears or apples a day lost more weight than women on the same diet who ate three oat cookies daily instead of the fruit.
Fights Cancer, osteoporosis, eye problems
7. OLIVE OIL
Superpowers In an Australian study, 12 postmenopausal women (ages 57 to 73) were given a breakfast cereal dressed either with a mixture of cream and skim milk or half an ounce of olive oil and skim milk. The women who ate the oil-laced muesli boosted their metabolism.
Fights Heart disease, cholesterol, diabetes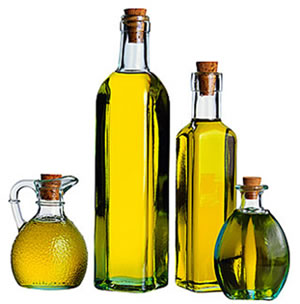 9. GRAPEFRUIT
Superpowers A 2006 study of 91 obese people conducted at the Nutrition and Metabolic Research Center at Scripps Clinic found that eating half a grapefruit before each meal or drinking a serving of the juice three times a day helped people drop more than three pounds over 12 weeks. The fruit's phytochemicals reduce insulin levels, a process that may force your body to convert calories into energy rather than flab.
Fights  Cholesterol, Cancer, Common colds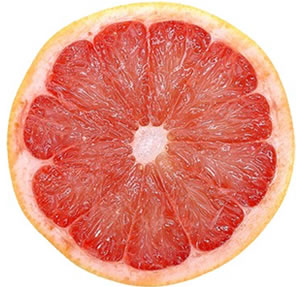 10. CINNAMON
Superpowers  Sprinkle it on microwave oatmeal or whole-grain toast to help cure those mid-afternoon sugar slumps. Research from the U.S.
Department of Agriculture found that a little cinnamon can help control post-meal insulin spikes, which make you feel hungry.
Fights Diabetes, cholesterol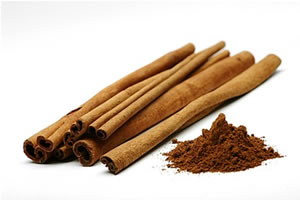 11. TOFU
Superpowers  It seems too light to be filling, but a study at Louisiana State University showed that tofu does the job. Researchers tested it against chicken as a pre-meal appetizer for 42 overweight women-and the participants who had tofu ate less food during the meal. The secret: Tofu is an appetite-quashing protein.
Fights Heart disease, menopausal symptoms, fatigue
You might also like: