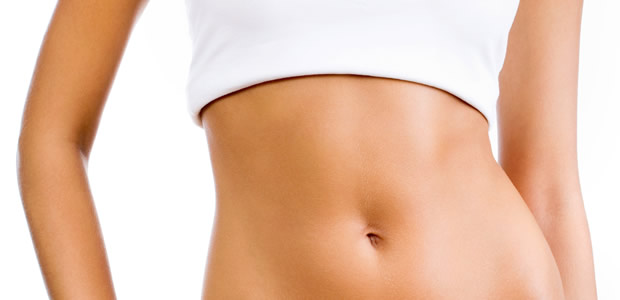 [By Julia King]
Myth: fat will go with exercise. Truth: Sometimes no matter how hard we exercise, or how diligently we diet, excess fat will just not shift, especially as we get older.
Fear not however as we have a myriad of fat busting therapies to help you regain the svelt figure of your youth. Check out these fast fat fixes that guarantee results without the scalpel.
Mesotherapy
The technique was pioneered in France by Dr. Michel Pistor, and has been performed there since 1952. But it's just begun to attract practitioners and clients in the United States in the past few years.
Dr. Lionel Bissoon, who learned the technique in France five years ago, has become America's leading expert and advocate of mesotherapy.Bissoon says mesotherapy — over the course of 10 sessions — blocks our ability to store fat and stimulates our ability to burn it up. He says a physician can target specific areas of fat by injecting a blend of medications commonly used for asthma and high blood pressure along with vitamins and supplements directly into a specific area of the body.
A single session can cost as much as $500, so a full course of treatment is a substantial investment. But it seems to be catching on. Bissoon, who has practices in New York, Florida and California, says his clients range from celebrities and CEOs to secretaries.
Bissoon claims the fat winds up in the muscle, where it's used for energy. It does sound too good to be true, especially since Bissoon says he refuses to take patients who won't exercise or follow a healthy diet.
Coolsculpting
The one-hour treatment is called Zeltiq and was just approved by the FDA. A vacuum like device pulls in those annoying bits around the middle and literally freezes them. The fat cells die a slow death over 6 to 8 weeks and the results are dramatic.
In its ability to target a specific area, Zeltiq is similar to liposuction. But it's not surgery, and the lack of pain and recovery time has made this one of the hottest treatments, so to speak, that Jaliman offers. But results are not immediate – they can take five to eight weeks.
The new treatment is the brainchild of Dr. Rox Anderson of Harvard University and Mass General. A laser specialist who invented laser hair removal and spends most of his time removing debilitating scars and marks from children, he started wondering about the effects of cold a few years ago.
He thought about two things: Incidents where infants sucked on popsicles for too long and lost the fat in their cheeks, and the fact that butter fat hardens, or freezes for that matter, more quickly than a lot of other things, like skin. Which means you can kill the fat cells below without doing any damage to your skin.
At this point, the technology is best suited for people with a bit of extra fat.
Carboxytherapy
Carboxytherapy is a non-surgical treatment for stretch-marks, cellulite reduction, dark under-eye circles, and non-surgical fat sculpting on the face and the body.
Carboxytherapy is the administration of carbon dioxide (CO2) gas for therapeutic purposes. Over 90% of the female population is thought to suffer from cellulite, and carboxytherapy now offers a viable solution to this problem.
Carboxytherapy has been shown to destroy subdermal fat cells (fatty deposits and dimples) without harming the surrounding skin area and in addition, some doctors in Korea use carboxytherapy to shrink fatty deposits on the face, abdomen, upper arms, knees.
You might also like: