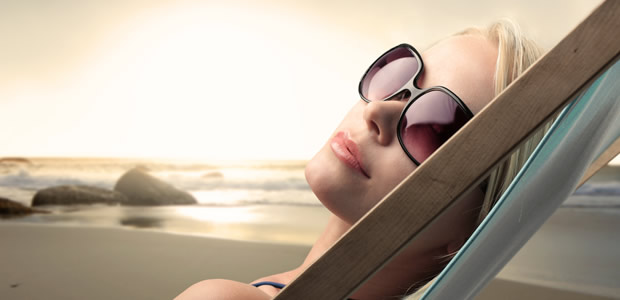 [By Nicolette Lin]
Achieving a healthy glow is not synonymous to baking under the sun. Here is how you can enjoy your summer vacation without the sun damage.
Myth: A pea-sized amount of sunscreen is sufficient
Truth: It's only enough if you are the size of a hamster. Sunscreens should be slathered on generously for maximal protection at least 30 mins before sun exposure. In fact, to achieve the SPF 30 protection stated on a tube of sunscreen, you will need to use half a teaspoon of it just for the face. Sunscreens should be reapplied every 4 hours to ensure adequate sun protection or immediately after sweating or swimming.
Myth: All types of sunscreens are made the same
Truth: Choose a broad spectrum sunscreen to protect against both UVA and UVB rays and with a sun protection factor of at least SPF 30. If you are engaging in sports activities where you will be sweating or getting wet, choose a water resistant sunscreen so that it will not be rinsed away too quickly.
Depending on how sensitive your skin is, you may want to use a chemical-free sunscreen that uses zinc oxide and titanium dioxide to shield UVA and UVB rays such as Sloane Inc. Sunblock SPF 70 ($30) which is also fragrance-free, water and water resistant for up to 4 hours in whirlpool water. These minerals are physical blockers that reflect, rather than absorb UV rays into the skin.
Myth: Sun Tanning is safe any time of the day
Truth: The sun's rays are the strongest during mid-day between 10am and 2pm.  Hence, you should avoid direct sun exposure during these timings. Remember that surfaces such as water, sand and concrete reflect UV rays so you may end up with sunburn even if you are seated in the shade.
Myth: A slow tan is a safe tan
Truth: There is no such thing as a safe tan. To achieve the healthy bronzy glow of summer, opt for skin bronzers or self-tanning sprays instead.
You might also like: