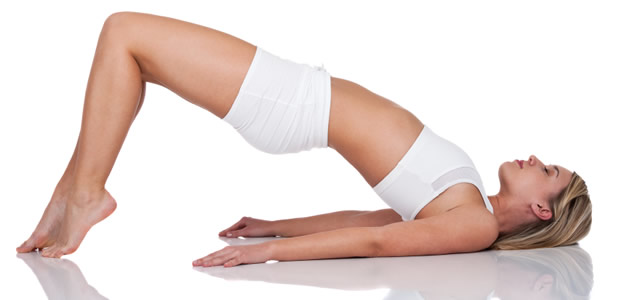 [By Gemma King]
You may be running four miles three times a week and cutting back on processed foods, but you are not tipping the scales any lighter despite all your efforts. Why is that so?
All of us are armed with basic knowledge on the dos and don'ts to drop pounds and shed inches but how many of us are actually aware of the saboteurs in our lives?
Fear not, as we list down the top ten reason why you may be sabotaging your own diet without realizing it.
1. COLOUR OF YOUR PLATE
It does sound crazy but on second thoughts, it may just make some sense. A study from the Journal of Consumer Research found when food is on a plate that matches its colour, it tends to blend into the plate, leading people to eat more. When the same amount of food is served on a plate that contrasts the meal, such as red spaghetti on a green plate, the portion appears larger and is more psychologically satisfying. So break out those gaudy serving plates you got for Christmas last year, they may just come into good use.
2. MUSIC
If you like listening to music during a meal, this may not come as music to your ears. Researchers at Georgia State University showed this could cause you to eat more. If you listen to pop as you chew, make sure the music is slow: a study in the Journal of Applied Social Psychology showed that listening to faster music led people to eat more quickly, while the opposite was true for slower music.
3. LACK OF SLEEP
Most people think that you get fat when you sleep too much (think pig). But, a study published in the journal Sleep suggested the reverse is true. Too little sleep encourages the genes that cause weight gain. Longer (nine hours) sleep suppresses the action of these 'obesity' genes.
4. CEREAL vs  EGGS
Which is healthier? Most people would choose the former over the latter but is there such a thing as healthy cereal? Consumers seem to think so but researchers disagree. A U.S. study found breakfast cereal sweetened with sugar left overweight participants hungry before lunchtime, and they consumed more calories a day than those given an egg for breakfast (the protein kept them full). Egg eaters also had significantly lower levels of ghrelin, a hormone that stimulates appetite.
5. TEA WITH MILK
Without a doubt, tea ranks high on antioxidants such as theaflavins and thearubigins that can cut cholesterol. However, cows' milk neutralise this ability, negating the benefits your cup of tea may have intended. Drink your tea black.
6. FRUIT JUICE
But they are healthy, aren't they? Well, fruit juices does not equate whole fruits, they are essentially the liquid components without the healthy fiber and pulp. Surprisingly, a study in the American Journal of Clinical Nutrition found that cutting fruit juices and other sugary drinks have a stronger impact on weight than cutting calories from solid foods! Cutting out just one sugary drink a day resulted in a weight loss of more than 1lb after six months.
7. NO SEASONING
This is a case where bland food does not equate healthier or low-fat nutrition. If you are serious about losing pounds, spice up your life by adding a bit of ground cayenne pepper to your meal. It can help burn calories faster. What's more, the pepper seems to curb hunger — especially  for fatty, salty and sweet foods, found nutritionists at Purdue University in Indiana.
8. FOOD PHOTOS
Looking does not make you gain weight. Right? Actually, a psychologist at the University of Southern California discovered that looking at pictures of high-fat foods stimulates the brain's appetite control centre, leading to an elevated desire for sweet and savoury food.
9. AVOIDING THE MIRROR
Mirror, mirror on the wall, who is the fattest of us all? What do you know? Eating near a mirror can have a powerful effect on how many calories you consume. 'One U.S. study showed that eating in front of mirrors slashed the amount people ate by nearly one-third, the theory being that having to look yourself in the eye as you eat reminds you of why you're trying to lose weight.
10. ARE YOU LONESOME TONIGHT?
Well, if you want to fit into those skinny jeans, go seek some company pronto. The more social interaction you have, the more weight you could lose. Researchers at Ohio State University found that mice forced to socialise led to vast increases in the amount of calorie-burning brown fat compared with ordinary white fat.
You might also like: