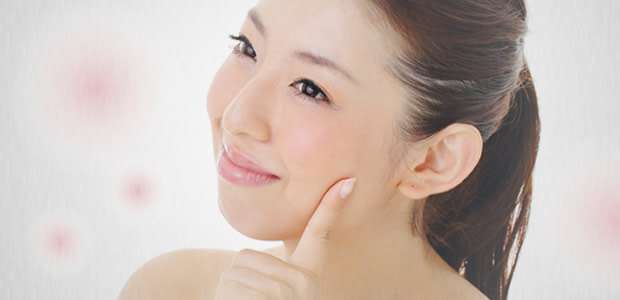 [By Grace Chua]
Ever wished you had a set of cutesy-pie dimples on your cheeks to add to your allure? Now, your wish may just become a reality with the latest cosmetic technique.
You see them in the movies and on fashion spreads, especially in Japan and Korea. The female lead will flash a smile and a dimple will mysteriously peek out at the same time. Kawaii? It is unexplainable but many Asian women have found dimples to be very attractive, imparting a sense of youth and vulnerability on the owner
In essence, dimples are merely visible indentations in facial skin, especially obvious when a person speaks or smiles. You may not know this but you have your parents to thank for your dimples. It is believed that dimples are genetically inherited. Studies have found that the parents having dimples give birth to children having dimples
Dimple Creation Surgery:
If you fall on the wrong side of the genetic shuffle, there is now a simple way to create dimples on your cheeks. In recent years, there has been an increasing demand for surgically created dimples called dimple creation surgery.
"We have seen more women seeking dimples through this simple lunchtime cosmetic procedure over the past years. I think this is in part due to the fact that dimples have been seen on certain popular Asian celebrities," says Dr Tan Ying Chien, consultant plastic surgeon at the Sloane Clinic Plastic Surgery Centre.
At The Sloane Clinic, this simple cosmetic procedure is said to take about 30 minutes with little downtime. It involves a small suture or stitch on the inside of the cheek to create the dimple depression. As a result of the simplicity of this treatment, it has caught on as one of the latest trend of 2012.
When Asian women were polled on why they love dimples, the following were their top reasons:
Youth: Many people associate dimples with youth. People with dimples are often referred to as having a "baby face". In the Western culture dimples are considered to be an attractive feature on both women and men. In Shakespeare's 'Venus and Adonis', Adonis, the God of beauty and desire in Greek mythology was described as having "in each cheek a pretty dimple".
Beauty: Dimples are usually considered as attractive feature of facial beauty. The women and girls with dimples are often considered hot and sexy. An internet survey has shown that the women celebrities having dimples on their cheeks are one of the most hotly searched celebrities on World Wide Web. According to the survey, celebrities like Angelina Jolie and Pretty Zinta are hotly pursued just because of the dimples of their cheeks.
 Good Luck and Prosperity: Some people believe the dimples are a symbol of fortune and prosperity so they are highly sought after features in Asian cultures.
Anne of Green Gables once lamented "Lovely dimples, like little dents in cream. I have given up all hope of dimples. My dimple-dream will never come true". Now, you can defy your dimple-less destiny, and fulfill your dimple dream through dimple creation surgery.
For more details on dimple creation surgery, please contact The Sloane clinic Plastic Surgery Clinic.
You might also like: