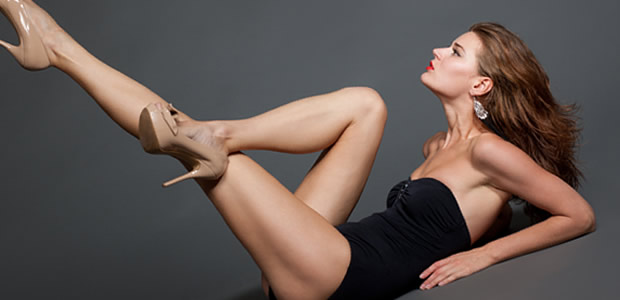 Coolsculpting takes body slimming to a new level with its innovative "cool" technology. Coolsculpting reduces 20% of fat in each session.
"Most of my patients cannot believe just how simple the treatment is, some of them call at week 4 post treatment to tell me they can finally fit into their skinny jeans!" – (PRWEB) July 09, 2012
Summer is round the corner and you are dying to hit the beach in your sexy bikini. But you hesitate as you stare at yourself in the full-length mirror. What's stopping you from frolicking in waves? Apparently, winter has left its mark on your figure as you spy bulging pockets of fat from around your waist and thighs.
Clothes no longer drape well. You don't like what you see in the mirror. And there just aren't any diet/exercise in the world you've tried or any surgery you're willing to undergo that's going to bust those bulges affectionately known as the muffin top, love handles, saddle hips and thunder thighs. Studies have shown that there is good reason why stubborn fat are not as responsive to exercise or diet— because stubborn fat parked around the around the waist, hips, thighs, and buttocks is…well, seriously stubborn. An actual scientifically recognized entity, according to the doctors, there may be multiple reasons why resistant adipose refuses to budge even with attempts at "eating right": It could be age-related hormonal fluctuations, insulin insensitivity with age, chronic stress, poor blood flow in fat tissues, and deficiency in certain nutrients (like omega-3-fatty acid, B vitamins, L-carnitine, etc).
So you try a few weeks of pounding the treadmill and living off cabbage soup but you are not dropping any inches fast. If the above scenario sounds familiar, then you will be glad that the answer to a shapelier figure may just be round the corner. If you are one who shuns the scalpel yet desire visible results in the shortest possible time, then consider the latest (shall we say 'coolest") offering from Zeltiq.
CoolSculpting, the latest in non-invasive fat loss treatment, is developed by Harvard scientists based on the principle of cryolipolysis which simply translates to "chilling fat into a meltdown". A precise and sophisticated cooling system kills unwanted fat cells without affecting overlying skin or surrounding tissues. Over the next 4 to 8 weeks, the broken down fat cells are gradually yet safely flushed from the body permanently through a natural metabolic process. Studies show a 20% reduction in fat for every session.
The one-hour treatment by Zeltiq and was approved by the FDA in 2010. A vacuum like device pulls in those annoying bits around the middle and literally freezes them. The fat cells die a slow death over 4 to 8 weeks and the results can be dramatic.
"It's very popular," said Dr. Low Chai Ling, medical director of The Sloane Clinic " Most of my patients cannot believe just how simple the treatment is, some of them call at week 4 post treatment to tell me they can finally fit into their skinny jeans!"
In its ability to target a specific area, Zeltiq is similar to liposuction. But it's not surgery, and the lack of pain and recovery time has made this one of the hottest treatments, so to speak. But results are not immediate – they can take four to eight weeks as the treated fat cells are slowly eliminated by the body during this time.
This innovative treatment is the brainchild of Dr. Rox Anderson of Harvard University and Mass General. A laser specialist who invented laser hair removal, he started wondering about the effects of cold a few years ago. He pondered two things: Incidents where infants sucked on popsicles for too long and lost the fat in their cheeks— a phenomenon known as popsicle panniculitis and the fact that butter fat hardens, or freezes, more quickly than a lot of other things, like skin. Which means you can freeze (or kill) fat cells below the skin without doing any damage to the latter.
As with all fat loss procedures, this is not a panacea for over-eating. In fact, the results of Coolsculpting should be a spur for you to overhaul your habits and embark on a healthy and active lifestyle; this way, your results can be maintained in the long run.
"People who are in good shape, who have a healthy diet and an active lifestyle but have pockets of fat they're not happy with, they are the ideal candidates for Coolsculpting," added Dr Low.
"But we are very clear to tell our patients that if they continue to overeat or gain weight, then they're just going to regain their bulges. So this is not a license to eat as much as you want."
For more information on Coolsculpting, 
Click here.
Dr Low Chai Ling is the medical director of The Sloane Clinic. For more information on The Sloane Clinic, please visit http://www.sloaneclinic.com .
You might also like: