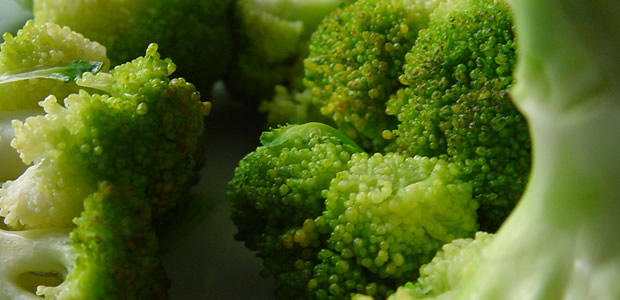 [By Ali Jonas]
From broccoli to zap wrinkles, melon for moisturising… we put 'super' food skincare to the test.
Skincare has undergone a revolution. Now it's not just about problem solving but getting to the root of the problem. Skin health trumps over cosmetic camouflage, explaining why there has been a boom of skincare using superfoods a their key ingredient.
From blueberries to pomegranates, we've all heard about the antioxidant effect of 'super' foods, which fight the free radicals that are associated with ageing.
Until now, we've been eating them to reap their benefits. But a new generation of skincare products harnessing the power of an unlikely range of 'super' fruits, vegetables and spices are hitting the beauty shelves (durian face serum, anyone?) and promise to make you look years younger.
But do they really work when applied topically or are they just a gimmick? We put them to the test..
MELON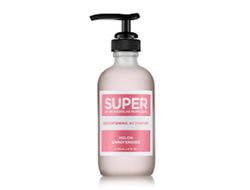 Dr Perricone Super First Blush Brightening Serum
HOW IT WORKS:
Melons are known for their anti-ageing carotenoids, which is vital for maintaining cellular health and protecting skin from oxidative stress — this is what accelerates the internal ageing process and manifests itself externally as wrinkles.
VERDICT:
This light lotion smoothes on under your normal moisturiser in the morning, smells like freshly-cut melon and gives a welcome plumpness. We love its non-greasy texture.
BROCCOLI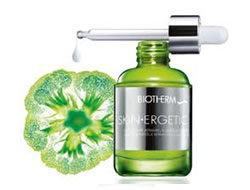 Biotherm Skin.Ergetic Serum
HOW IT WORKS:
If you hate broccoli as a child, here's another way to load up on this super vegetable's antioxidant properties—by applying it directly to your skin! It may not be everyone's favourite veg, but broccoli contains a secret weapon against tired-looking skin — sulforaphane. Taken from broccoli sprouts, this extract stimulates skin cells to defend themselves against the rigours of modern life.
VERDICT:
Packed with active ingredients, this is a good way to add some anti-ageing clout to your skincare regime without having to spend a lot. We love the packaging the fresh feel of the serum.
DURIAN FRUIT
Murad Intensive Wrinkle Reducer
HOW IT WORKS:
Asians love this fruit, while westerners have been know to give it a miss. Native to Indonesia and Malaysia, the durian fruit has been used for centuries as a herbal remedy, aphrodisiac and diet staple. It is famed for its pungent smell — so much so that in Singaporeans aren't allowed to take it on public transport! Love it or hate it, it's loaded with good-for-you sugars such as trehalose and raffinose. These reduce cellular dehydration and improve barrier function.
VERDICT:
We were a little wary about smelling like a walking "human durian"  but this product made a definite difference over two weeks improving skin tone and boosting hydration.
RED ALGAE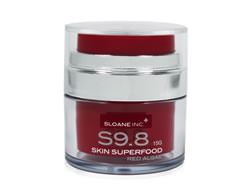 Sloane Inc Skin Super food Red Algae
HOW IT WORKS:
This ultra light gel harnesses the power of Astaxanthin, known to be one of the most powerful antioxidants around. It's said to be 6000 times more potent than vitamin C, and is derived from red algae. Known for its superior free radical fighting form, it is said to boost overall skin helth while delivering anti-ageing and anti-wrinkle benefits.
VERDICT:
Super lightweight, oil-free finish means gel was fast penetrating and left no greasy feel on skin. Skin definitely looks brighter and poresvisbly smaller after a few applications!
You might also like: