[By Annette J. Terry]
Summer skin can be gorgeous or ghastly depending on your sebaceous glands. So far this summer, my skin is having a major moment. Not in a good way. My complexion is shining in all the wrong places; my pores are clogged; my T-zone suddenly looks bumpy, instead of smooth. I sought out expert advice on what I am doing wrong, and what I need to do to right this wrong.
Mistake: Overuse of harsh exfoliants and fruit acids in a bid to stave away clogged pores have left your skin looking more bumpy than smooth.
"Over cleansing also activates your oil glands, sending them into overdrive mode as they produce oil to compensate for the transient surface dryness" explains Dr Chua Han Boon from The Sloane Clinic.
Rescue: Stop everything that you are doing, and go gentle on your skin. You'll be surprised at how well your skin responds to a gentle cleanser instead of a "toilet floor detergent" type cleanser. If you are red and flaky from fruit acids and other AHAs, opt for an in-clinic crystal microdermabrasion.
"Microdermabrasion helps to clear out clogged pores and are used to ensure your skin stays clear and matte," says Ita, a skin therapist from The Sloane Clinic. Microdermabrasions costs SGD$200 at The Sloane Clinic.
La Mer, The Oil Absorbing Lotion
Crème de la Mer's Miracle Broth™ is suspended within this extraordinary formula. To activate the broth and release its key ingredients, warm a small amount between your fingertips.  Pat into face for a matte, oil-free look all day.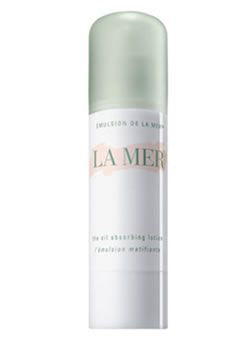 Clinique Pore Refining Solutions Stay-Matte Hydrator
This oil-free formula supplies needed hydration while curbing excess oil and shine for 8 hours. Even T-Zones feel fresh, stay comfortably matte.
You might also like: