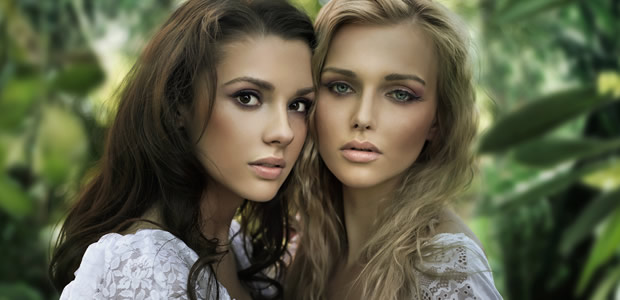 [By Rachel Tay]
Much as been said about the loss of volume in aging faces. From Mick Jagger to Coutney Cox, many celebrities exhibit a gaunt face as they age. It appears that tighter and more lifted skin may not always be the answer to our cosmetic woes as Hollywood shuns the overtly enhanced "plastic" appearance of yesteryears. Now, people want to look not just younger but natural as well.
Enter: Natural fillers. Natural fillers are so termed because they are composed of hyaluronic acid that is almost bio-identical to your body's collagen. The latest treatment to hit the market is derived from the makers of Botox, and it's called Juvederm Voluma.
"Voluma is natural filler with good longevity that allows patients to re-volumize their faces, restoring the volume that has been lost with time. In doing so, patients regain the fullness and suppleness that is often associated with you," said Dr Low Chai Ling, medical director of The Sloane Clinic.
At The Sloane Clinic, one of the most requested treatments amongst those above the age of 40 is Voluma High Definition Lift, according to Dr Low.  It's essentially a volumetric lifting and facial sculpting procedure that aims to firm skin, lift sagging visages and contour faces, turning back the ageing clock visibly while side-stepping the scalpel. This lunchtime procedure promises dual benefits, namely:
1. Lifting Action: targets sagging jowls, nasolabial lines, hollow under eyes; restoring a young, lifted look.
2. Contouring Action: restores deflated cheeks or chins, visibly increases natural firmness, shape, and overall facial definition.
With the boosting of the skin's collagen levels, facial lines and wrinkles are effectively reduced while facial contours, youthful resiliency and bounce are enhanced.
The case for fillers
As we age, our face loses volume much like that of a deflated balloon. Voluma High Definition Lift can help to address some of these age-related issues, restoring the fullness of youth effortlessly and safely.
Juvéderm® VOLUMA® is the latest generation of hyaluronic acid facial volumisers that promises even greater facial volumising effect and longer lasting reults. In a clinical study of 102 patients with facial volume loss, each patient received one treatment with Juvéderm® VOLUMA® dermal filler. Six to 18 months after the treatment, an assessment found almost 65% of patients' facial volume was rated as being 'very much improved'. And, more than seven out of 10 patients described their facial volume as being 'very good' during 6 to 18 months following the treatment.
Juvéderm® VOLUMA® was specifically developed to restore lost facial volume (e.g. in the cheeks, cheekbones, and chin). Because of its special particle size, it is optimally suited for overall facial volume-restoration.
Safety
The procedure is very safe, as Voluma® is 99% identical to your skin's own hyaluronic acid.
Results
Voluma High Definition Lift starts to work straight away to fill and contour your face naturally. Instantly, you will notice that your wrinkles have improved and that your face is more contoured and subtly lifted. These improvements continue over time as Voluma® further stimulates more collagen production. After 2 to 3 weeks, you will find that your skin is firmer with better texture and more elasticity.
So if you are looking to turn back the ageing clock, consider replacing what your face has lost with age, and take your face back to its youthful suppleness in a "natural" manner.
For more information on Voluma High Definition Lift, please visit www.sloaneclinic.com.
You might also like: