[By Nicole Lin]
Afflicted with pimples and have a hot date looming? Have no fear as we source the best acne fighting formulations to help you clear your skin in time for the big day.
Bliss No 'Zit' Sherlock Acne System Spot Treatment

We like this "genius gel" as it is made with two percent salicylic acid to help clear clogged pores and absorb excess oil at the same time. It dries up troublesome spots without causing irritation to our tester's skin. The plus side is that it seems to clamp down on shine on application.
PeterThomasRoth Acne Spot and Area Treatment
This acne spot treatment is formulated without sulfates, synthetic dyes and fragrances which is a bonus for sensitive yet acne-prone skins. We like this clear formulation which does not leave visible streaks on application, making it an easy companion under makeup. The sulphur-AHA combo ensures that sebum is instantly kept at bay and skin thoroughly mattified throughout the day.
Kate Somerville EradiKate Acne Treatment
This feel good pimple clearing solution is formulated with good old pimple fighters such as sulphur and camphor. Ut refreshes acneic skin while battling zits with gusto. This skincare solution provides the highest level of sulfur allowed in order to calm acne flare-ups and free skin of further bacteria buildup. The result is a clear complexion that lasts! We are converts already.
Sloane Inc Clarity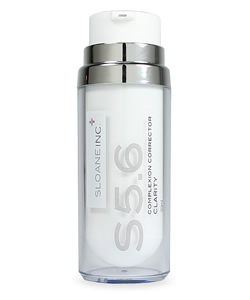 This clear winner multi-tasks so successfully that we find our skin clearer, less oily and our pores smaller in a matter of days! Exclusively formulated to clear up blackheads, refine pore , reduce skin oiliness and acne, it contains potent AHA & maximum strength beta hydroxy acid to regulate healthy cell turnover, while cleverly delivering long term anti-aging benefits, smoothing rough skin texture and fine lines. Comes in water-based solution that absorbs in an instant, leaving skin tingling fresh and ready for a new day!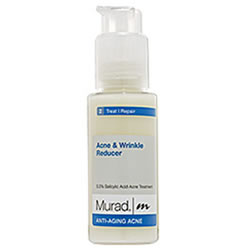 Murad Acne & Wrinkle Reducer
If you are over 30 yet suffer from adult acne, have no fear. Murad's advanced formula does double duty minimizing fine lines and wrinkles as well as combat pimples. Salicylic acid plus marine kelp extracts ensures that anti-ageing benefits are delivered simultaneously with their skin clearing benefits, leaving your skin softer, clearer and hopefully younger!
You might also like: