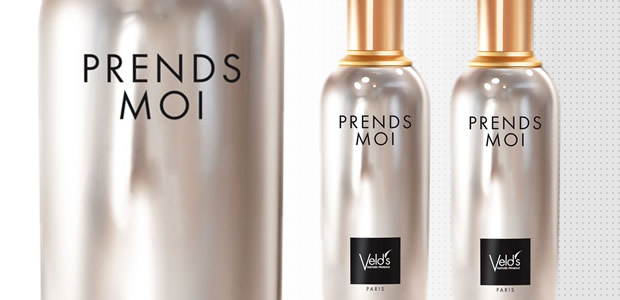 [By Penelope Green]
People have talked about the "sweet smell" of success or even the "smell of money and power", but is there a scent associated with losing weight?
A perfume claiming just that—–a scent to aid weight loss is storming the UK.
While skeptics still hold exercise and healthy eating as the two tried-and-tested steps towards weight balance, scores of physically challenged individuals can't help but hold out hope for a miracle cure when it comes to losing weight.
This explains why the weight loss market is littered with dubious claims and improbably cures.  Enter the latest solution for those interested to shed a few pounds without breaking a sweat: a weight loss fragrance.
The Science
Prends-Moi Eau De Minceur – which translates as Take Me Slimming Scent – has thousands of women clamouring for a bottle of the perfume that promises to reduce appetite and stimulate fat-digesting enzymes.
It has been reported that over 6000 women in the UK have subscribed to a waiting list for the neurocosmetic, made by Veld's, which retails online for around $50 for 100ml. Apparently, news of the miraculous product has spread around the world like wildfire and many women are betting their money and wasitlines on this new product.
The scent's makers say that the inclusion of Betaphroline stimulates the release of B-endorphins in the skin – which in turn triggers "an immediate sensation of wellbeing, a reduction in stress and an increase in contentment reducing the need to overeat." This chain of events leads to weight loss, the company claims, while a mix of spirulina, caffeine and carnitine on the ingredient list is said to help in the breakdown of fat in the body.
In road tests of the multi-functional fragrance, the Centre of Biological Research and Cutaneous Experimentation – a private French laboratory offering testing for beauty products to provide custom claims – found that 70 per cent of women in a trial said that the perfume did indeed have an effect on appetite, influencing eating habits and 75 per cent found their wellbeing boosted by the spritz.
The product's contentment enhancing claims are backed up by the 82 per cent of particpants who reported a sensation of comfort. The trial monitored 28 days of regular use.
The Skeptics
But the claims have drawn raised eyebrows from some, with academics questioning how the studies were conducted in the first place. Furthermore,
critics have pointed out that the perfume's makers have been clever with their wording: "They carefully say that people feel as though their appetite is reduced," rather than making more solid claims.
Consumer watchdog Choice is no stranger to exotic "weight loss" products – and warns customers to approach with caution. There have been products claiming to promote weight loss that have been removed from the shelves in the past. Take Sensaslim. In December 2011, this 'diet nasal spray' – was stripped from the register of therapeutic goods for false and misleading claims. Selling for up to $1200 a litre, the bogus product is now illegal to sell, supply, advertise, export or import in Australia.
The Verdict
So should we embrace this new fragrance? Consumers need to be wary of what they read. Many consumers read testimonials and look at before and after pictures, but one testimonial is not equal to a peer reviewed study.
Consumers are advised not to be sidetracked by the glitzy marketing and improbably claims. Weigh the pros and cons of the product, see if it justifies the cost. As a fragrance, Eau De Minceur was well-received among women. 75 per cent of the women, aged between 18 and 70, found the scent's top notes of grapefruit, mandarin and bergamot and base notes of sandalwood, musk, patchouli and vanilla to be pleasant. But does it really make you less hungry when faced with a plate of burger and fries? The jury is still out.
Perhaps, some women may find it useful for weight loss, but is the effect merely placebo? Studies have always documented that the placebo effect exists for some, in that case is $50 for 100ml a fair price to pay for something that is merely "in your mind"?
If you are looking for a quick fix to lose weight, a bottle of patchouli is not likely to be your best bet. But if you are shopping around for a pleasant fragrance and don't mind splurging a little, then there may be no harm to spritzing this perfume on to give you hope every morning. The bottom line for consumers is: If it sounds too good to be true, it probably is.
You might also like: