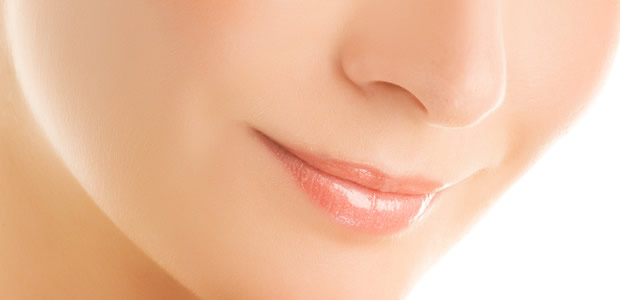 [By Ella Chen]
Research shows a woman's pout attracts men more than any other facial feature
If you want to catch a man's attention, don't bother fluttering your eyelashes. Just primp up your pout. According to a study at Manchester University that involved tracking the eye movements of fifty hot-blooded males, a woman's lips are the most attractive part of her body. Scientists found that in the ten seconds after meeting a lady for the first time, the average chap will spend more than half his time gazing at her mouth!
A-listers such as Angelina Jolie and Scarlett Johansson were judged to have the most attractive lips, according to the study. This is perhaps why these same ladies were also frequent chart-toppers for the sexiest females in the world!
Lipstick also makes a difference when it comes to the art of seduction; with a dash of pink holding his attention for 6.7 seconds and red keeping him fixated for 7.3 seconds! Time to invest in a classic red, ladies!
When the women wore lipstick, the men gazed at their lips for an average of seven seconds – spending just 0.95 seconds looking at their eyes and 0.85 seconds studying their hair. Hmmmmmm, thought-provoking indeed. So if you are thinking of paring down your beauty essentials, swap expensive eyeshadows and salon-priced blow-drys with a good lip plumper or even lip fillers to enhance your pout.
Full lips were deemed to be the most attractive feature, but the appeal of thin lips increased by more than 40 per cent once make-up had been applied, indicating that even if you are not genetically blessed with full, luscious puckers, make-up on your lips can amp up your beauty quotient and make up for your shortfall.
Without a doubt, this study conclusively proves that lips represent one of the most sensual aspects of a woman's body and play a critical role in human sexual attraction. Full and red lips combined deliver the perfect pout to achieve male fixation, but women who simply wear lipstick – regardless of their lip type – secure significantly greater levels of attraction than those who do not. It is for this reason that for centuries, women have painted their lips red to enhance their appeal, with this practice dating back as far as the Ancient Egyptians who commonly used red lipstick and rouge to enhance their attractiveness.
Regardless of what feminists may claim, how we look with a little enhancement from makeup or even cosmetic procedures and perceived attractiveness are still inextricably linked, with lips proving to be the most powerful attractor and significantly increasing visual fixation. Sure, personality and other factors may come into play eventually but in the first ten seconds, how your lips look is one of the strongest predictor of physical attraction between sexes. Even if you think that your lips fall short of the "Angelina-Jolie" ideal, fret not for small fixes have been shown to boost their alluring potential. Here we list the top cheat tips to sexier, more kissable lips:
CHEAT TIP #1
Red lipstick:  there is no denying that a gorgeous red will draw attention to your pout more than any other shade. If you think you are too shy to go full on red, invest in a reddish lip gloss or even a lip stain such as the ultra-delicious Sloane Inc's lip stain in cherries for a au naturel flush.
More details: Click here
CHEAT TIP #2
Lip plumper: Full lips trumps over thinner puckers anytime, so go all out to create the impression of more luscious, kissable lips.  We take lip plumpers seriously and so should you, so settle for nothing less than Soap & Glory Sexy Mother Pucker (we love the name by the way) for truly lip maximizing properties.
More details: Click here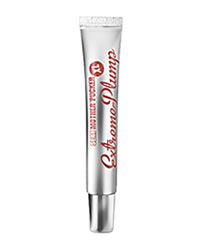 CHEAT TIP #3
Lip fillers: For the thin-lipped, nothing perks your appearance more than a volume-boosting dose of hyaluronic acid fillers like Restylane or Juvederm. Enhance thin lips, reshape your cupid's bow and create sexy lip pillows on your lower lip with this life-changing procedure.
More details:  Click here
CHEAT TIP #4
Revitalift Lips: we only recently heard of this new lip hydrating procedure at The Sloane Clinic early this year. Best suited for ladies who want a more refreshed, hydrated (think: luminous) pout without the risk of looking overdone, this lip treatment involves placing tiny doses of small particle hyaluronic acid that boosts lip's natural moisture without increasing lip size. For those who have naturally full lips (lucky you!) or those who prefer to keep things natural, this is a to-die-for treatment for instant lip gratification.
More details: Click here
CHEAT TIP #5
Lip Facials: you may not have heard of this but it is the latest rage across establishments 'in-the-know' across the continents. Check out The Sloane Spa's Lip Fabulosity that amps up your smile in 30 minutes, perfect for those with morbid fear of needles and wiling to settle for something less than fillers, though still noticeably lip-enhancing by our standards. This is certainly more than paying lip service.
More details:  Click here
You might also like: