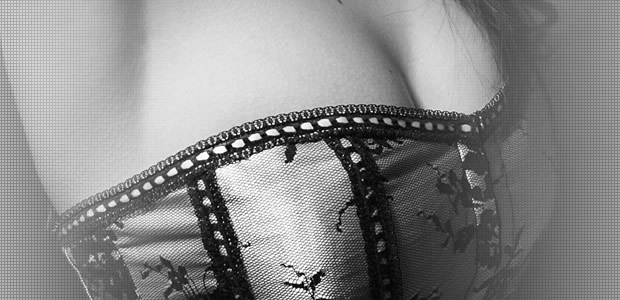 [By Tania Allson]
Bigger seems to be better in the world of beauty. It's no wonder why men and women everywhere are seeking aesthetic aids to boost their physical assets, from breasts, lips to ahem, their "manhood".
While there is no shortage of cosmetic procedures to enhance one's assets, not everyone is keen to subject themselves to the needle or scalpel. With no lack in demand for non-invasive beauty aids, there appears to be growing underground industry for unconventional beauty aids such as beauty pumps. Apparently, you can pump your way to body perfection.
We check out the latest gadgets touted to 'pump' up your life…
Pump up your Lips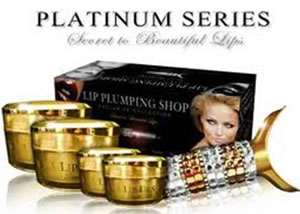 This bejeweled baby is the answer to all thin-lipped ladies hoping for an overnight boost to their puckers. According to the device's manufacturer, the user can control the size of their lips simply by choosing the amount to pump! So you can go all Donald Duck one day, and select a more subtle Meg Ryan look another. What versatility!
Honestly, it sounds a little scary to us but for those of you desperately seeking bigger lips, this may be indeed a tempting option.
** Pumpless Options: If you are serious about more kissable lips, consider lip fillers, expertly done by a medical professional for best results. Or else consider investing in a good lip gloss to give the illusion of more kissable lips.
Pump up your Boobs
Don't mistake this no-nonsense device for a breast milk pump. This little 'sucker' is apparently designed to increase your cup size by vacuum suction. If it works, it is truly a godsend to all flat-chested women out there. Unfortunately, we are not holding our breasts, sorry we mean our breath for this one.
One question: how long would the effects last for? Would it last the course of a candlelight dinner? Certainly, we do not want our 'melons' to deflate into 'cherry tomatoes' before the main action takes place, do we?
** Pumpless Options: Short of breast augmentation surgery, consider inserts into your bras such as these little cute boob enhancers below. Deliciously named as  "takeouts", they are inserted in the base of your bra to give your assets a little oomph.
Pump up your Manhood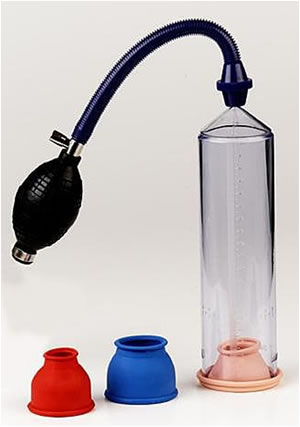 This stern-looking apparatus is apparently what's standing between lonely nights and an active social life. Apparently it has different inserts for penises of different girths. The truth is that we are not too sure what the different coloured stoppers stood for but were too embarrassed to find out the exact details. So you will just have to take our word for it. The concept seems simple enough. One- Insert appendage. Two—Pump.  Three—Viola! (You are either Don Juan or an in-patient at the nearest urology department).
While it does sound hunky dory, we do have some concerns about increasing the blood flow to the area. Wouldn't that cause a depletion of blood flow to other vital organs such as your brains? Upon further research, we found out that apparently those who use this device don't need too much blood flow to the latter, and so it is not of major concern after all.
Pumpless options:  We searched high and low for pumpless options that would transform any man into David Beckham's double. But alas, there weren't many other commercial options available. We do have one suggestion though: scrunch up a couple of old socks and insert them into underwear for the same liberating experience.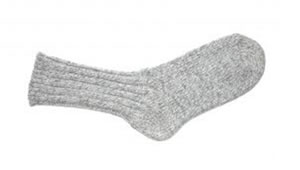 You might also like: