[By Nadine Loh]
1. Summer Sheer
As you shift from cashmere to cotton, do the same for your makeup.  Lighten up your look by using transparent textures and subtle summery shades. Bold makeup colors like wine and burgundy that rock in the winter tend to look heavy in the summer, so opt for a sheer lollipop wash of color with fruit-hued lip gloss, and cream, not powder, blush and eye shadow. Try Sloane Inc Lip Stain (also doubles as cheek tint) in delicious shades of berry, cherry and garnet!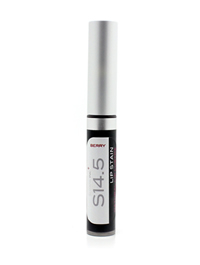 Product website – Click here more info
2. Just Peachy
Tangerine. Melon. Peach. Orange. This summer's makeup hues are nothing less than fruity. The trick to wearing a bright hue is to choose sheer colors. Pick a bright lip gloss in your favorite citrus shade. A bronze or apricot blush in a cream formula gives the apples of your cheeks a dewy glow. Play up your eyes with a peachy shadow that has a slight shimmer.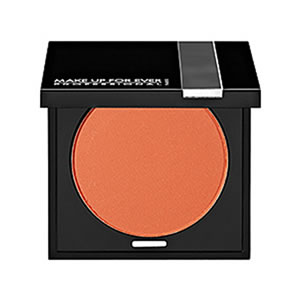 Product website – Click here more info
3. Pay Lip Service
Don't neglect your lips while you are out in the sun. Slick on an SPF 30 (or higher) lip balm that moisturizes while fending of unwanted UV rays. Balms that contain glycerin are especially moisturizing, and tinted versions offer a hint of color. If your lips are chapped, seal in sun protection and speed healing by applying a thin layer of petroleum jelly on top of the balm.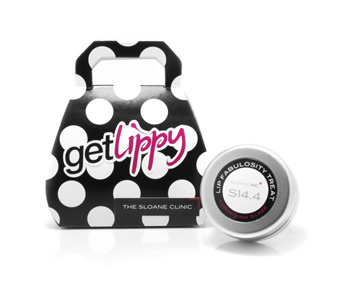 Product website – Click here more info
4. No Blow Job
You can finally save yourself the expense of a costly salon blow-out this summer. Style your hair while you sleep. Work a styling cream through damp hair. Twist hair into loose pin curls and secure with bobby pins, about a dozen sections in all. When you wake up, you'll have beachy waves with tons of volume. Or, make an accessory do all the work, and tuck your hair into one of this season's chic head wraps!
Product website – Click here more info
5. Hair's Frenemies
While summer hair can look all so natural and lovely, don't forget to keep it protected from the sun and the sea as well. Harmful UV rays can burn your scalp, not to mention scorch and fade colored or highlighted strands. Your best defense is a hat. Second best: a product like a hair spray or leave-in conditioner made specifically to protect hair color against sun damage. Before a swim, always coat your hair with tap water or conditioner to keep your locks from soaking up damaging chlorine or saltwater.
Product website – Click here more info
6. Slim Shady
Did you know that the sun's rays can damage your eyes, raising your risk of cataracts and other ocular conditions? Always make sure that your sunglasses have a label that says the lenses block 99-100% of UVA and UVB rays. Wraparound or oversize frames block light that hits eyes from the sides. If you are spending a lot of time in the water, opt for goggles with UV protection.
7. Lighten Up
Prevent a makeup meltdown in the summer heat by using lighter options. Try a tinted moisturizer or lightweight BB cream with inbuilt SPF. Trade your lipstick for a tinted lip balm. Switch to waterproof mascara, water-resistant cream eye shadow, and gel eyeliner. Shiny at midday? Invest in blotting sheet over which will 'mattify' your skin in no time.
Product website – Click here more info
8. Let Your Skin Breathe
Winter skincare is different from summer skincare. Even if you have dry skin, you don't need thick, rich cleansers and moisturizers in steamy summer weather. If you want your skin to stay clear and fresh throughout summer, opt for lighter products such as gels and light lotions that can hydrate skin without clogging pores. If you tend towards T-zone oily, invest in a toner with mild AHAs to exfoliate dead cells this summer.
Product website – Click here more info
9. Nowhere to Hide
If you have a sunburn, don't hide it. Trying to cover sunburned skin with foundation will only make it look worse, and your skin may end up looking even more irritated. Instead, smooth on an aloe vera gel to soothe the burn. Then, tone down redness and shine with green based powder or a gold-tinted moisturizer. Look for a sheer bronze or gold-tinted moisturizer for your face to deflect the redness.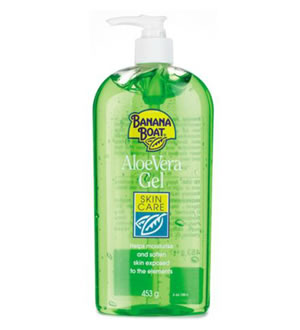 Product website – Click here more info
10. Beating Those Pesky Breakouts
Summertime brings out the teenager in all of us, where our complexions are concerned. Summer breakouts are commoner as we tend to sweat more, creating a breeding ground for acne-causing bacteria. Choose a sunscreen that's non-comedogenic, meaning it won't block pores. If you still break out, try a cleanser with salicylic acid or benzoyl peroxide, ingredients that keep pores clear.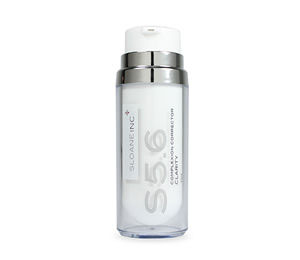 Product website – Click here more info
You might also like: