[By Andrew Thomas]
It is bad enough to get acne on the face. But in my opinion, it is even worse to have them on the back.
"Bacne" is a term coined to describe the awful condition of back acne or body acne. It tends to form on the upper and lower back, upper arms and even buttocks. Unlike facial acne which can be easily camouflaged with clever make up as a quick fix;  "Bacne" is hard to hide except for covering them up with clothing. Needless to say, "Bacne"  seriously limit one's choice for fashion especially when it comes to evening dresses. Ask any awaiting bride to be and she will no doubt be nodding vigorously in tandem with me. And don't get me started on the problem faced with swimwear. Can someone just pass me the diving suit?
So what causes " Bacne"?
Just like its facial counterpart, back acne is the result of over secretion of hyperactive sebaceous (oil) glands in the skin; leading to clogged pores that attract bacteria. They can present as blackheads, pimples, pustules and even cysts. Some of these lesions can be painful and form deep under the skin. Another frustrating fact is that " Bacne" tend to leave behind unsightly dark pigmented marks when they heal; often appearing  in crops that tend to pop up just when one affected area is starting to clear!
What can be done when we are caught in this situation?
Although not foolproof, here are 3 simple steps to get you ready for that gorgeous backless  halter dress that's been stashed away in your closet for way too long.
ACNE BUSTER #1
CLEAR THE WAY WITH PROPER HYGIENE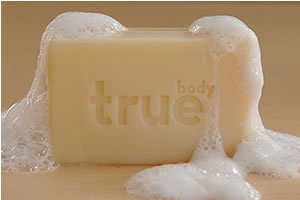 This cannot be over emphasized especially if you perspire a lot or during the hotter months of the year. Always keep your back clean with regular washing once or twice daily with a non-drying cleanser such as Cetaphil. Avoid soap and heavily fragranced bathing products which are known to aggravate "Bacne".
Always opt for clothing items made of natural fibre such as cotton to allow the skin to breath and stay dry throughout the day.
ACNE BUSTER #2
SMOOTHEN THE PATH WITH PROPER EXFOLIATION
Don't be overzealous but do make exfoliation a weekly ritual in the shower for deep cleansing. This is an excellent way to get rid of dead skin cells that tend to build up on the back. Use a sugar scrub instead of a salt scrub as this is milder and thus more suited for sensitive "Bacne" plagued skin.
ACNE BUSTER #3
STOP ACNE IN ITS TRACKS WITH NO-NONSENSE MEDICATION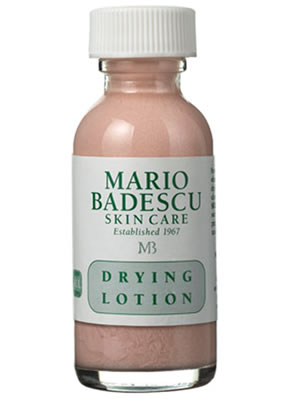 Topical medications are great for treating existing back acne and preventing new ones from appearing. Use a 10 percent Benzoyl Peroxide (Benzac)  preparation such as Oxy 10 (boots.com). Always start sparingly on a test spot before full on application. It is common for one to be sensitive to Benzac, leading to redness, itching and peeling of affected areas.
An effective and more soothing alternative will be an anti-bacterial product such as Sloane Inc. Clarifying gel (sloaneshop.com). This lightly moisturizing gel contains two key ingredients namely clindamycin that helps to fight bacterial colonization and aloe vera which helps to reduce the redness of angry looking zits.
As "Bacne" tend to be potentially scarring if rampant and left untreated, it is perhaps wise to seek medical attention before it's too late.
"Sometimes we need to prescribe patients with oral medications such as Doxycycline and Roacutane (isotretinoin)  to control severe cases of back acne." says Dr. Toby Hui of The Sloane Clinic. "They can also be treated with glycolic acid peels and laser which not only help clear the back acne but are remarkable in lightening the marks left behind when they heal."
You might also like: