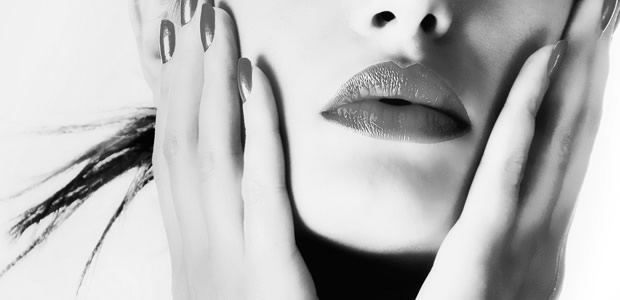 [By Kirsten Lim]
Lips are one of the most neglected part of our anatomy, and that's surprising considering we use them for kissing, smiling, eating and whispering sweet-nothings into our partners' ears. It is a little known fact that our lips also age with time, losing its fullness, its shape and its colour. Restoration of the lips is now one of the hottest trends to hit the beauty industry as ladies realize that owning a beautiful pair of lips can be the difference between pretty and gorgeous.
THE MOUTH LIFT
When you see a youthful face, one of the most endearing features is a subtle hint of a smile, a playful tilt of an upturned lip. Unfortunately, this is something that gets lost with age. Why? Slowly, little by little, the collagen that props up the corners of our lips gets lost with age, this leads to the corners of our mouth looking downturned and droopy with time.
Ever wonder why older faces always seem so sad looking? This is because their mouths perpetually fall into a downturned scowl. This could also explain why even ladies who have been "treated" with face-lifting procedures sometimes never truly regain that joyous look of youth. The difference is in the details…such as the lips.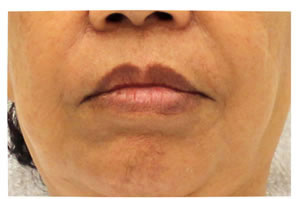 Doctors have now identified the tiny details that can make the difference. "Sometimes the devil is in the details, and that can make the difference between a natural-looking yet youthful face and one that is obviously overtreated " says Dr Low Chai Ling, medical director of The Sloane Clinic.
"One of the little touches I love to add after a filler procedure for the face is enhance the corner of the mouth for a subtle lift. Patients love it, it isn't a big difference, hardly anyone notices it but like a good perfume, it leaves a lingering impression" adds Dr Low.
THE LIP SCRUB
Besides correcting the position of the lips, don't neglect the texture and colour of your lips. Overuse of cosmetics can stain the lips leading to darkened and parched lips.
"One of the best ways to renew your lips is to invest in a good lip scrub. We wash our faces daily but we often neglect our lips. Give it a thorough scrub at least once every 3 days to the brightness and suppleness of your lips" advises Andy Lui, a freelance make-up artist.
Featuring finely granulated sweet sugar, fine almond shells, Sloane Inc's Lip Fabulosity Scrub is a nostalgic vanilla-tinged formula that gently buffs away dry flakes. It also contains jojoba & olive oils, shea and cocoa butters, vitamins A, C and E to nourish and condition parched skin, turning back time to unveil baby soft lips.
THE LIP TREATMENT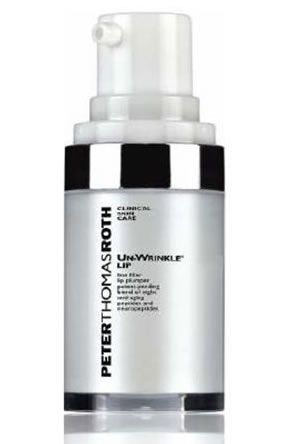 After exfoliating the dead cells off your lips, never neglect to replenish it with moisture and goodness. In our case, this comes in the form of Peter Thomas Roth Un-Wrinkle® Lip. Boasting an exclusive patent-pending blend of eight powerful, 100% active anti-aging peptides and neuropeptides, it is said to help enhance lip moisture, increase lip volume, and improve the definition of the lip line. It already sounds delicious to us!
DON'T SMOKE
Smoking is possibly one of the worst thing you could do for your lips, the second worse is sucking on straws. The constant puckering action of the lips will result in the formation of fine lines on your lips, also known as lipstick bleed lines. So if you are in the habit of indulging in a puff or two, now is the time to quit.
DON'T SULK
You are what you do, the more you sulk and pull down the corners of your lips, the more likely your lips will droop in the future. The muscles that pull down the corner of our mouth is called the Depressor Angular Oris (DAO). As with all muscles, it becomes stronger the more you use it (think biceps). If you are prone to sulking, imagine what a workout you must be giving your DAOs. This explains why some people have mouths that are downturned in perpetual sulks. If you find that your lips have turned south, you can invest in a touch of botulinum toxin at your nearest plastic surgeon. Botulinum toxin injected into your DAOs can help relax the downward pull on your mouth corners and free your lips into a more even, balanced position.
You might also like: