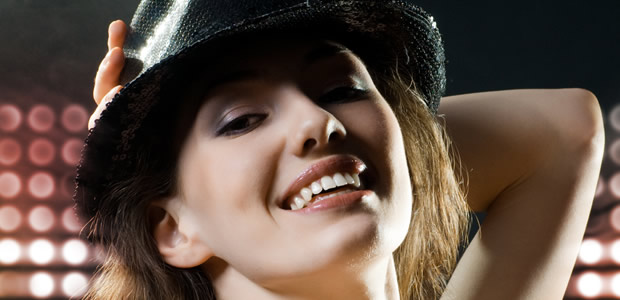 How to look picture perfect like the next celebrity  —  by Alan Thomas
"All right, Mr. De Mille, I'm ready for my close up."— Gloria Swanson, Sunset Boulevard.
I don't know about you, but as much as I love the festivities surrounding the holiday season, there are certain aspects that never fail to bring out the Scrooge in me. One of my all-time pet peeve is photo-taking. If one thing is certain during the holidays, it's that a lot of photos will be taken.  I am certainly not looking forward to being tagged in the onslaught of family portraits and cocktail party candidsnapshots on Facebook. Not everyone is considerate enough to scan through everything before uploading. After all, it's my personal account… and as long as I'm gorgeous, why should I care if your face is greasy and you look 20 pounds heavier and a tad like a distant relative of the stuffed turkey on the dinner table?  Before you curl up as a social recluse and start un-tagging every other picture or rejecting the third attempt of a friend request from that nice, new colleague sitting in the cubicle opposite you; why not work towards getting yourself ready for your close up? Here's a list of my best tips to get you looking flawless and camera ready to challenge those trigger-happy people around you this holiday season. Bring on the paparazzi, baby!
Paparazzi Tip 1:   Repair your skin
We all know that before hitting the red carpet, every celebrity have a team of professionals working at full steam to get them picture perfect. But one thing for sure, no matter what kind of help they have; starting with the healthiest skin possible is key to success. There's only so much that make up can do, bearing in mind that they should be used primarily to enhance your features and not to hide your blemishes and flaws. So before you kick start the party season, make sure you have your skin under control. Book an appointment with your beautician to work your face into the perfect blank canvas for that dramatic make-up you have in mind this holiday season.
"One of the all-time favorite of our celebrity clientele is our in-house special, the 'Superstar Facial'." says beauty therapist, Miss Zaysa U. from The Sloane Clinic @ Marina Bay Sands. "This is specially created as a pre-party treat to recharge and boost the health of your complexion, giving you an unbeatable glow with 100% naturally occurring enzymes and antioxidants."
What about that pesky zit that appears out of nowhere and threatens to turn you into 'Rudolph the red nosed reindeer'? "It is possible to bring down the redness and inflammation of an acne nodule quickly by carefully injecting a small amount of corticosteroid into the lesion." says Dr. Chua Han Boon from The Sloane Clinic. As if he could read what's on my mind, Dr. Chua added, "We will be operating right up to Christmas Eve to help deal with such aesthetics emergency and more."
Paparazzi Tip 2: It's in your eyes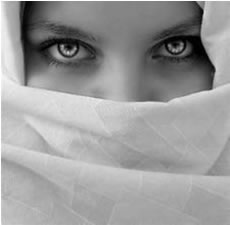 Every supermodel worthy of her VOGUE cover knows that the camera loves a pair of attractive eyes. Even the genetically blessed will need a little help around the eye area to make their peepers stand out. Especially if you are on a back to back partying schedule, watch out for under eye puffiness, redness and discoloration from dark eye circles. Do not mistake 'Panda eyes' for 'Smoky eyes' which are the rage both on and off the runway this season that you would love to re-create.  I'm going to do my ground work early this year and book myself an appointment at The Sloane Clinic for their amazing Eye Fabulosity treatment. The highlight of this is peeper-perfecting treatment is the Eye Sonic therapy which enables deeper penetration and better delivery of hyaluronic acid which helps promote healthy, hydrated, and younger-looking skin under the eyes.
Before applying my eye makeup for that big night out, I always prep them with an Eye Collagen Mask or Oxygen Eye Pads (both available for sloaneshop.com) for that instant brightening.
As a first step, always curl the lashes with an eyelash curler to open up your eyes. Add on two coats of your favorite mascara and remember to keep some toothpicks in your clutch to separate the lashes if they clump up later in the evening.  A double coat of mascara is well worth the trouble as it will really help to put focus on your eyes. Following that, dot a pearly white eyeliner or a gold eyeshadow on the inner corners of your eyes. This is a simple insider's trick of celebrity make-up guru,  Amy L. Katherina , to instantly brighten up your eyes and makes them look bigger. Just think back on all those cringing candid shots of past Christmases and it not difficult to realize that bright-eyed shots always look much better than eyes that were half-closed or looking absentmindedly away from the camera. The next time a camera flashes in front of you, make sure your party peepers are ready to make it, not break it.
Paparazzi Tip 3:  Say no to shine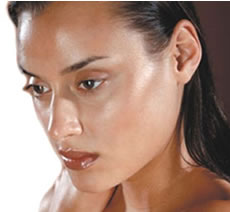 Any tiny bit of oil on the face will be magnified ten-fold in a photo and draws the attention of the viewer in the wrong way. If you don't want shine like a greasy saucepan, make sure you keep some blotting paper handy to mop up the excess oil without ruining your makeup as the night progresses. Another trick is to excuse yourself to the ladies' room every now and then. Besides catching up on juicy gossip of the night with your girlfriends, dusting on a light coat of translucent powder such as Sloane Inc's Sheer Mineral Powder will keep your skin luminous and glowing right past Cinderella's bed time.
Paparazzi Tip 4: Strike a pose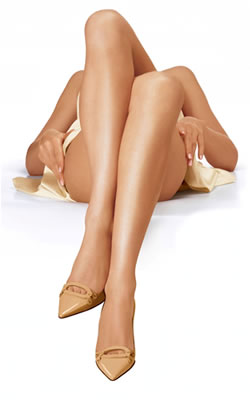 Whether you are aware or caught unaware, always maintain good posture both on and off the camera. Contrary to popular belief, pictures do lie. Most body flaws can be corrected with a good posture especially under the flattering lighting of holiday parties. When standing around in conversation with a champagne flute in one hand, always have your chin lifted, chest out and stomach in. When seated, keep those legs together and crossed. Whenever possible, stretch sideways to elongate your gams but make sure you are not tripping someone along the way. Well, unless he or she happened to be that idiot who posed all those bad pictures of you on Facebook last Christmas….
You might also like: