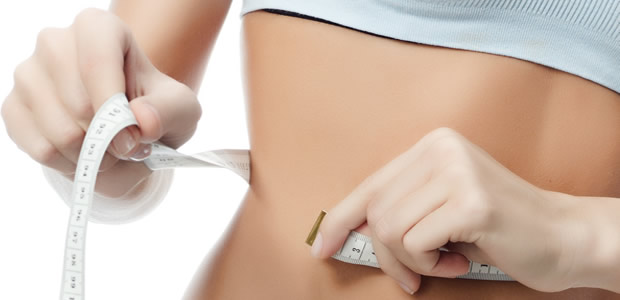 [By Alison May]
The latest non-invasive flab-fighter, UltraShape® Contour I Ver 3 gives renewed hope to banishing stubborn pockets of fats quickly without going under the knife.
The truth is that with age, it often takes more than a healthy diet and regular exercise to achieve a red-carpet figure. However, many are still unwilling to stray into the plastic surgery arena to achieve the figure of their dreams. The high demand for safe yet effective techniques to remove unwanted fats permanently without liposuction fuelled the invention of the UltraShape™. Since its introduction in 2005, UltraShape™ has conquered more than 50 countries over the world, and scored accolades for their fat-demolishing efforts.
"This is a great option for ladies who have some stubborn pockets of fat as well as saggy skin. They can benefit from the latest generation of Ultrashape's body contouring cum skin firming actions" says Dr Tan Wang Theng from The Sloane Clinic, a medical aesthetic clinic with branches in both Singapore and Malaysia.
This lean mean adipose-antagonist is now double-armed with the gold-standard focused ultrasound blub-buster (which has increased fire power compared to its predecessor) and a new radiofrequency terminator of lax dimply skins, the RFVac™.
High intensity ultrasound energy is focused and delivered at a precisely controlled depth to blast unwanted fat cells away safely and painlessly, without harming surrounding tissues, vessels, nerves or skin. The free fat is then drained away by our lymphatic system to be metabolized and eliminated naturally. The newly added RFVac™ accessory, done immediately before and after focused ultrasound, prepares the target tissue for better response to the ultrasonic fat-blaster, aids microcirculation for improved clearance of the free fats after that, and kneads loose or dimply cellulite skin into compliance.
This novel two-pronged approach enhances circumferential reduction, provides added skin tightening and anti-cellulite benefits in the same procedure, which all in all increases patient satisfaction!
"Popular areas to be treated include flabby tummies and flanks, wobbly thighs and back as well as jiggly arms. Even dimply areas such as cellulite can benefit from this treatment" affirms Dr Tan, an advocate of this treatment, having performed this for over a hundred patients over the past two years.
"Best if all, no recovery time needed. You can resume normal activities immediately after treatment."
A recent survey of 17 clinics in 7 countries indicates high patient satisfaction with the good, consistent clinical results. Majority of patients noticed improvement following the first treatment. Body circumference reduction of an average of about 4 cm and up to 10 cm has been reported among patients who completed the series of three treatments as recommended by UltraShape™.
Many patients notice improvement two weeks after each treatment. Optimal results are usually achieved after five sessions done at two-week intervals apart for most cases.
The body has a fixed number of fat cells – no new fat cells will be formed again if removed. Hence, the fat loss is permanent after the treatment. However, the remaining blub can enlarge with overwhelming calorie excess. Maintenance of a healthy diet and moderate exercise regime during and after the course of this body-contouring treatment will ensure good and long-lasting benefits.
UltraShape™ is available at the ION branch of The Sloane Clinic. Please call (65) 65098108 for appointments. For more information, please visit http://www.sloaneclinic.com
* Selected as Article of the Month Nov 2012*
You might also like: