[By Sally Lim]
We round up the top skin woes of the year and gather the latest and smartest ways to tackle them head on. Now, the complexion of your dreams is just at your fingertips.
SPOTS
These unsightly red bumps rear their heads at "that time every month" or pop out when you experience stress, even jetlag! Previously thought to be an affliction exclusive to teenagers, many adults have found that pimples unfortunately are a constant companion even in their 30s and 40s.
Budget Beauty:  Look for OTC products containing salicylic acid—-an excellent dead cell exfoliator. This means that it will keep your pores unclogged and reduce the appearances of pimples with regular use. Other helpful OTC ingredients include Benzoyl Peroxide that dries up zits effectively. Dab just enough on the offending spot and avoid the temptation to over-treat your zit lest it looks dry, flaky and red after.
High Maintenance Beauty: If your zits are popping out faster than you can say "stop, you dastardly pimple", then seek professional help. Facials are useless at this point so opt for Smoothbeam lasers that can curb breakouts without oral meds. For the desperate, consider getting a prescription for oral medication such as antibiotics or even the oral contraceptive pill. Speak to your healthcare provider about this.
Beauty No-no: Clinical studies have only recently established a link between milk consumption and acne. "Milk contains testosterone precursors, which cause increased sebum production," says Dr Chua Han Boon from The Sloane Clinic "What's fascinating is that one study found that of all milk, skim milk has the strongest correlation with acne. We're not sure why, but some hypothesize that skim milk has less estrogen than whole milk."
BLEMISHES
Pigmentation, blotchy skin and uneven skin tone takes away the glow of your otherwise flawless complexion, adding years to your visage!  It's time to erase the mistakes of the past and face the future with clear, even skin.
Budget Beauty: Raid your beauty cabinet for skincare rich in Vitamin C, arbutin or kojic acid. These skin lightening gems will help erase unsightly brown marks with religious use. Invest in a broad spectrum sunscreen and a wide brimmed hat, you may not see the difference now but your skin will thank you in the long run.
High Maintenance Beauty: If quick fixes are more your cup of tea, get a hit of Intense Pulsed Light from your local doctor's office. IPL will clear superficial pigmentation such as freckles and sun spots, not to mention give skin a little boost in the radiance department.
Beauty No-no: Avoid sun bathing and oral contraceptive pills like the plague or else all your hard work will go down the drain. UV rays are the number one cause of pigmentation and skin cancer. The Pill is also a common cause of melasma, a tricky and persistent discolouration of the cheeks.
PORES
Open pores are a common beauty woe for those of us living in the tropics. With the heat and humidity soaring on most days, it is no wonder our pores are often left shamelessly gaping, our complexions uncontrollably shiny.
Budget Beauty: Blotting Paper is a must-have for all busy executives who have no time to refresh their makeup more thoroughly. A quick dab with the blotting paper may just save your complexion from looking like an oil spill. Use skincare with retinol or glycolic acid to control sebum and shine. Matte cosmetics also do the trick by ensuring your make-up stays flawless for longer in the heat.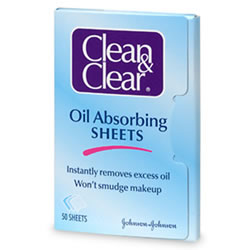 High Maintenance Beauty: Ever heard of Laser Peels? Popularized by the Koreans, this involves using a thin carbon mask applied onto the skin and a laser spray to activate the carbon in the pores to cause instant pores shrinkage and complexion renewal. A series of sessions may be necessary for visible pore minimization but it's worth it if you ask me.
Beauty No-no: Avoid "cream" — cream blushers and cream eyeshadows that is. They melt in the heat and give you a less-than-desired midday shine by late morning,
LINES
Lines are an inevitable part of growing up but there are ways we can thwart their premature appearance. The most ageing facial lines are the crinkles that fan out from beneath the eyes, as our eyes are the windows to our souls. So the longer we can keep these windows youthful looking, the better our odds at defying time.
Budget Beauty: Wear sunglasses as often as you can, and that's not because you are a diva. Constant squinting in the bright glare of the midday sun has been shown to accelerate collagen breakdown of the skin around the eyes, leading to crow's feet and other undesired peri-orbital woes.
High Maintenance Beauty: There is no other treatment more effective than a shot of botulinum toxin (one of the brands is BOTOX ®) to relax these muscles and ease out the wrinkles of this area. Effect is apparent in a week and lasts 3-4 months. Not too bad for a 10 minute beauty fix.
Beauty No-no: Tugging and rubbing of your under eye skin will make matters worse for you. Always remove all eye makeup gently. If you have dry or itchy skin around your eyes, always get it treated by a dermatologist.
You might also like: