[By Greta Chen]
Ever wonder why runway models seem to look so effortlessly chic? The truth is that they are blessed with not better skin, but a greater arsenal of beauty tricks! Here are six top beauty tricks that can help you look like a runway model without spending a dime.
1. LUMINOUS SKIN
Warm a dollop of moisturizer in the palm of your hands, then pat over your foundation. The warmth of the moisturizer will soften the pigments of the foundation to give a softer, more translucent glow to the skin. This is a great trick for refreshing dull, flaky skin at midday for that fresh out-of-the-shower glow.
2. VASELINE ON LIDS
Those who thought Vaseline was used only on lips have gotten it wrong. Makeup maestros are now using this versatile lip balm on the eyelids to give it a nice youthful sheen Dust some translucent powder over and pair it with orange lips for the fresh summery feel.
3. SALT WATER ON HAIR
Get your bedhead with this organic hair spray made straight from your kitchen. Mix sea salt with water. Braid your hair into sections. Then spritz salt water onto them. Let them dry naturally over the next hour or overnight, Undo the braid and you have a gorgeous head of soft waves.
4. DIY EYESHADOW
Love that shade of liner and want the same shade as an eyeshadow? Rub a generous helping of your liner onto your hands, moisturize your finger with your fav eye cream so it is only slightly oily. Then rub your finger over your eyeliner scribblings to create your very own cream shadow Apply on your lids and blend with fingers. Great trick with black or brown liners to give that smoky look.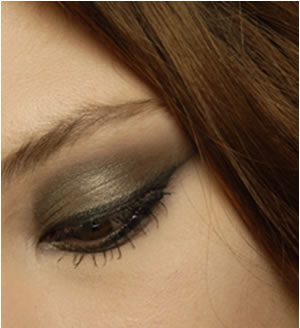 5. SWISHY HAIR
How do models with straight hair have so much volume and movement? For those of you with rebounded locks, you will know that straight hair tends to fall flat around the face. The trick? Backcomb just the roots of the hair, leaving the rest of the hair straight. When you walk down the runway, your hair will have natural movement and just enough volume to frame your face.
6. UNIQUE NAILS
Create your own nail shades by becoming your own nail mixologist. Don't discard out of season nail colours. Instead, create new shades by mixing your old polishes together for that unique one-of-a-kind combo. Our favourite? Try black with red to get a deep vampire blood red shade.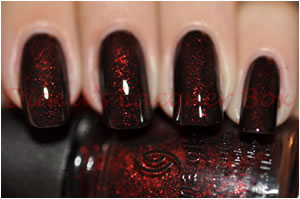 You might also like: