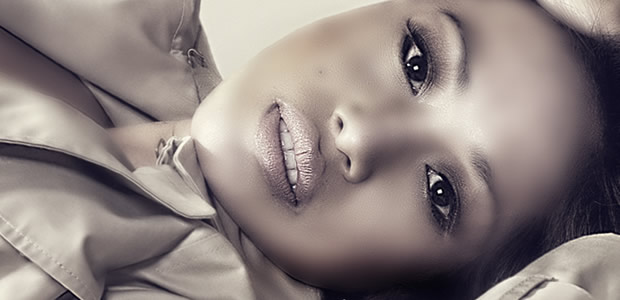 [By Vanessa Lim]
Why tone down the sparkle when you can absolutely shine this season with hottest golden looks? Here are some of the top must-haves that will guarantee your position as the belle of any party.
OUR TOP PICKS
From left: KAUFMANFRANCO Sequin-embellished silk-chiffon gown, $9,595; KOTUR, Morley croc-embossed metal box clutch, $39; CHRISTIAN LOUBOUTIN
Daffodile 160 crystal-embellished suede pumps, $6,395; HERVÉ VAN DER STRAETEN Hammered 24-karat gold-plated cuff, $530.
(Prices are in USD)
From Left: OPI It's Real 18K Gold Top Coat $15; Tarina Tarantino Sparklicity Gold Shimmer Dust $24; Dior Grand Bal False Lashes $28; Nars Silent Night – metallic glimmering gold $24.
(Prices are in USD)
How to rock in gold:
1. PAIR IT WITH ANOTHER HUE
There is no shortage of glimmer and glitz come the holidays, but gold in both big and small doses transcends season and the time of day. Better yet, when paired with austere hues like army green or khaki, the shades becomes even more brilliant.
2. DOWNPLAY IT WITH CASUAL PIECES
A slouchy gold tunic with a pair of leggings and pointy-toed pumps can work as well. Downplaying your gold piece can make the colour pop even more, yet give you a relaxed feel that makes your outfit perfect for both night and day.
3. USE GOLD AS A HIGHLIGHT
You don't have to dress in gold from top to toe unless you are a Christmas tree. However this is one time you can give your boring black ensemble a new lease of life by adding some golden highlights. Try a thin gold belt with black jeans or even a gold handbag with an all black cocktail piece. It will give your LBD a new golden twist.
4. CONTRAST TEXTURES
If you have never worn sequins, here's a piece of advice— don't go overboard. Sequins can be classy when worn in small doses. Contrast shiny sequins with a matte fabric such as wool or cashmere to give your outfit a great balance. If you are wearing a sequined patterned skirt, skip the crystal-studded pumps and opt for leather or suede booties instead for that a funky twist.
5. USE GOLD IN MAKEUP WITH OTHER SHADES
Like I said, you don't want an entire face of gold makeup. So choose complementary colors to go with it. Brown is great for a toned-down look, or you can try black for a sultry night look. Since gold is a neutral you can use almost any shade, but keep in mind that the more bright colors you add in on top of it, the more outrageous your look.
Finally, have confidence and have fun! Gold is a colour not for the faint-hearted, that's for sure. However, if you walk the talk, you will be able to carry it off. Let your hair down and buck the usual safe palettes, you won't regret it.
You might also like: