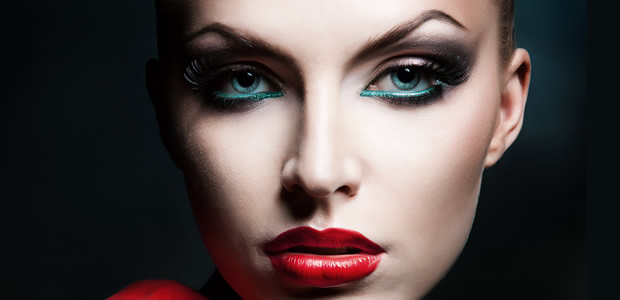 [By Helen Chua]
Beauty is in the eye of the beholder and throughout the history of Mankind, there's a relentless pursuit for it. Dating back to the earliest of civilizations, human beings, both men and women alike, have always taken on the task of improving themselves; sometimes through harmful and even self-mutilating practices. While the ancient Egyptians and ladies of Victorian times might be none the wiser about heavy metal poisoning when they were lining their eyes with lead based Kohl pencils and slapping on powder laced with arsenic; the modern day Venus or Adonis should be more well informed. While something like a bad haircut might not cost anything more than a 3 weeks' wardrobe shift to hats and scarves; some seemly 'harmless' beauty procedures unbeknownst to many should be avoided at all cost. Such treatments can give rise to disfiguring permanent results and may even be fatal.
Read on for my list of top 5 beauty pitfalls that thou shall not be tempted to fall prey to. With the recent advances in medical aesthetics, there's always equally good if not better and safer alternatives to choose from.
Permanent Fillers
When it comes to augmentation of facial features such as nose, chin and lips; steer clear of all forms of permanent fillers. The same goes for volume replacement for the aging face. In an article 'Soft Tissue Implant' published in emedicine.com, it was written that "Silicone injection into facial tissues was popularized in the 1960s and 1970s with the introduction of medical grade silicone (MDX 4-4011) by Dow Corning. Microdroplets of silicone are dispersed within the dermal tissues. Fibrosis around these droplets localizes the material, and it is seemingly well tolerated in small amounts in the face. However, silicone, although chemically well tolerated, becomes encapsulated as a foreign body by a chronic inflammatory reaction. Giant cells surround the material and cannot process any ingested material, establishing a low-grade inflammatory nidus. Fibrous tissue surrounds and encapsulates the silicone; this capsule is avascular and is a potential site of infection. A number of late infections, granulomas, and palpable masses have been reported following silicone use."
Migration is another problem with silicone injection and it has been documented to move from its original site of intent in the lips to the chin or even further down south pass the neck!
"The only way to treat complications arising from silicone injections is via surgical excision, often a painful, time consuming and expensive procedure that has to be done in stages." says plastic surgeon Dr. Tan Ying Chien from The Sloane Clinic. "Please do not choose to get filler injections from an unlicensed person in a beauty salon, at someone's home, or at your own home as there's a reason why he's not operating in a medical clinic."
Alternative:  Always opt for Hyaluronic Acid or HA fillers. There are a number of different ones with different viscosity, making them suitable for addressing different aesthetic needs of the face. Results can last anywhere between 6 to 12 months, depending on each individual's metabolism and ageing process. But perhaps the best reason for using HA fillers is because of the reversibility and reproducibility of results of the procedure. If for any reason you are unhappy with the outcome, the fillers injected can be 'melted' away with an enzyme preparation known as Hyaluronidase.
Lip Tattoo
It always baffles me why someone would want to have their lips tattooed.  Short of wanting to look like an extra on the set of "Little Shop of Horrors", I can't think of a better reason for that.  Considering how much we love to borrow mummy's makeup when playing dress up as little girls, I always see putting on lipstick as a joyful womanly right then chore. Besides looking awfully clownish with jarringly bright lips on a face sans makeup; lip tattoos tend to fade into a blotchy mess of colour with time.  Unfortunately, I know of older women who did this not out of sheer laziness but  with the hope to correct signs of perioral aging such as thinned out lips and wrinkles that result in bleeding of lipstick.
Alternative:  Thinned lips can be augmented and lip linings can be redefined successfully with Hyaluronic Acid (HA) fillers such as Restylane Vital and Juvederm Ultra.  "If you are looking to hydrate and eliminate chapped lips without volumization, you should go for Revitalift ," says trained beauty therapist, Anna from The Sloane Clinic @ ION. "This simple procedure places tiny doses of small particle hyaluronic acid that boosts lip's natural moisture and works best when combined with our in-house Lip Fabulosity treatment."
Likewise, perioral wrinkles can be smoothened out with HA fillers or corrected with tiny amount of Botox injected into the hillocks.
Eyebrow Tattoo
The thick and thin of eyebrows is akin to the rise and fall of hemlines, very much dictated by the fashion trend of the moment.  In the 80s, every woman from the virginal Brooke Shields to 'Like a Virgin' Madonna wanted a pair of thick, bushy brows that's nothing less than half an inch. Unfortunately, nothing is forever let alone beauty trends.  The only effective way to remove permanent eyebrow tattoo is with laser treatment and this can take up to several sessions depending on the type of dye used for tattooing. It is also not uncommon for laser energy to damage the hair follicles in the treated area with resultant permanent loss of any existing brows.
Alternative: Regular eyebrow grooming will give you good mileage in the long run.  If your brows are naturally sparse, you might want to try out Latisse, an FDA approved medicine marketed by Allergan for eyelash rejuvenation. Although there are no trials conducted on the efficacy of Latisse on eyebrows, many who tired has reported positive results!
Chemical mole removal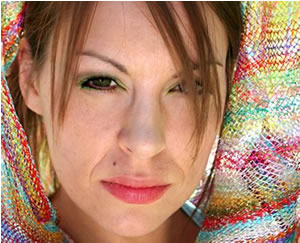 There are many beauty salons that offer mole removal on the cheap but my advice will be to avoid them altogether. Chances are the lesions will be burned away with some chemical applied topically, an example being silver nitrate. To apply caustic products with untrained hands is to incur the risk of chemical burn that can result in unsightly permanent scarring when the wound heals.
Alternative: It is pertinent to have a qualified medical professional properly assess any skin lesions before removal by any form of ablative measure. Some moles are actually pre-cancerous lesions and they need to be addressed differently for the eventual outcome and prognosis. Any benign moles one desire to remove for cosmetic reasons can be better treated with CO2 laser or electro-cautery.
Products without Labels
I'm not being a label snob here talking about La Prairie or SKII. What I'm referring to is any potion or lotion that promises to be the elixir of youth and beauty in a tub but doe not come with any description of what it contains.  It is against the law to market cosmetics and skin care products without stating its ingredients, manufacturing and or expiry dates. Mercury and Lead are two elements of danger with potent whitening prowess but are toxic even in small doses with prolonged use.
Alternative: Read your labels, do your research. After all, we only have one face and we should not undermine its care!
You might also like: