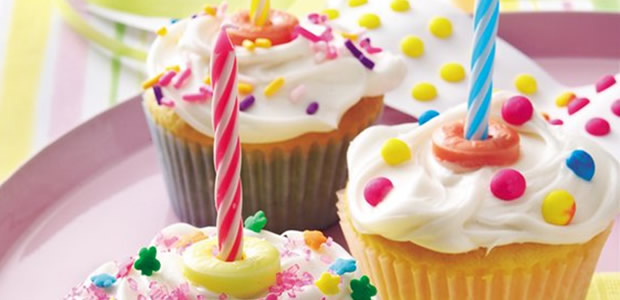 [By Tania Hui]
It seems like not too long ago that I was all excited about celebrating my 21st birthday on 13th February, 2004. On that day, I was officially an 'adult' in the eye of law. When my nana helped closed the clasp of the gold necklace she brought for me with a little shiny key pendant dangling; I could see both the pride and apprehension in the gleam of her eyes. "You are a grown woman now kiddo and you are on your own," her expressive orbs framed by her heavy lids and snow white brows whispered to me.
Forward this to the year 2013 and somehow, I can't say that I'm looking forward to hitting the big 3-0 as much as I did when I leap from a teen to a twenty-something. In fact, I'm actually dreading this especially when there's remotely a Pepsi can ring around my finger let alone a Cartier or Tiffany. It's unfair how men tend to peak later in life. Many will be having their best years from 30 to 40 or perhaps even pushing a decade more to 50 as prime. For us, ladies, I always view this period from age 30 to 40 as "the era to make it or break it". A career breakthrough, a marriage, popping a child or two or getting a pair of boobies; there's no better time to do it then in the third decade of our lives. The moment is NOW.  This is the crucial period where ground works need to be done and solid foundation need to be laid in order to see as us aged gracefully to 40 and beyond. So it's only appropriate for me to draw up my list of beauty resolutions and so should you!
1) Thou shall not be smoking like a chimney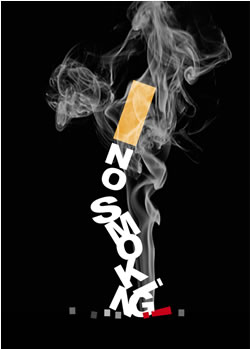 Most of us are pretty clued-up on the dangers of smoking when it comes to our health, but did you know that the habit could also play havoc with your looks? Cigarette smoking is the single most damaging culprit of premature aging that we have control over.  Let's face it. Most of us started the habit because all the cool girls had a stolen puff or two at break time and we wanted so much to be 'in'. It was almost Hobson's choice for me, the braces wearing teenage girl who frankly wouldn't draw much attention if she went bra-less at age 14. Pushing 30, I really don't see the need to have such a herd mentality. (— to sidetrack, my mammaries are just fine now, Madam.) A smoker's skin is sallow, her teeth are typically yellow and there are tell-tale wrinkles around her mouth.  An amazing read that  jumpstarted my smoking cessation resolution is the book titled, "The Easy Way to Stop Smoking" by notable British author, Allen Carr. Log on to www.allencarr.com and you will see what I mean. Track the amount of money you had saved since you quit by downloading the free app, "Since I Quit". Trust me, if you do the maths, you had probably smoked away a Chanel 2.55 over the years like I did!
2) Thou shall not leave home without sunscreen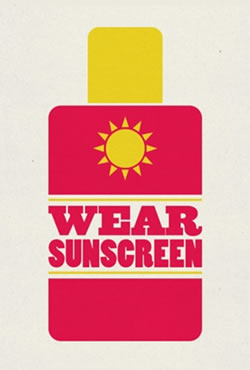 The sun with its harmful UV rays is the single most important factor that contributes to wrinkles, pigmentation, broken capillaries and dehydrated skin.  I think I had my fair share of sun worshipping as a twenty something to last me a lifetime. Chances are guys who spend that much time bronzing their buffed bodies are probably batting for their own camp or more likely, excellent boyfriend but not husband material. Remember it's not just our faces that need protection. More often than not, it's our necks that give away our actual age. Dabbing on some sunscreen on the neck will go a long way. Likewise, show your neck some much needed love by extending the use of your serums and moisturizers to this oft-neglected area.
3) Thou shall tidy up your cosmetic pouch/cabinet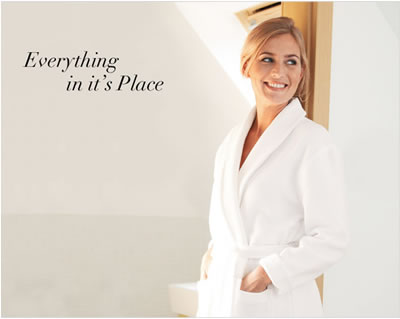 Call it a blessing or a curse, but I'm convinced there's a 'collector' side to each and every women. For me, I just can't seem to pass up any make-up or skincare freebies. And take my word for it; I really meant, ANY. Nothing chases away my blues faster than a walk through the beauty department from Selfridges to Tangs; collecting little sachets, tubes and bottles of lotions and potions. I think there must be something from every label I can think of, including after-shave balm although I'm not a particularly hirsute girl. It's really time to trim, toss and throw. This will also be the year of quality not quantity, and it's on my wish-list to invest in some really good anti-aging products. My top three picks will be:
i) Skin Superfood from sloaneshop.com, containing Astaxathin extracted from red algae which is a super uber potent antioxidant that's nicknamed 'Vitamin X'; being 6000 times stronger than vitamin C and 550 times more effective than vitamin E in mopping up all the pesky free radicals that cause premature aging. Don't you just love the ring of that?
ii) La Mer Moisturizing Soft Cream, a new formula that's luxuriously light and promises to deliver miraculous benefits by penetrating deeply to replenish moisture and strengthen skin. Wonder how much I'm paying is going to, January Jones, their latest celeb spokesperson.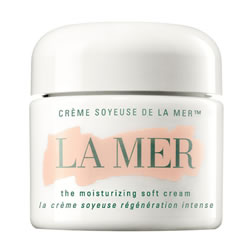 iii) Chanel Precision Sublimage Masque.  It's ridiculously expensive for a mask so it's got to be good , right? It's Chanel, for goodness sake! No? Hmmm… maybe I should just stick to their bags and shoes.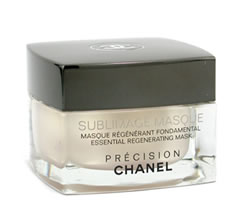 4) Thou shall not shave your body hair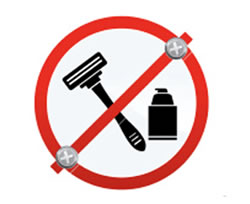 A wave of the razor is such an easy, fuss-free way to get rid of unsightly peek-a-boo body hair but I'll not be tempted to do that again. Shaving is the single most common culprit of dark armpits and if you are doing that to your nether region, one can only imagine! So if you one of those who clean your armpits by shaving; my advice is to dump that shaver in 2013 and stop this cleaning method right away. Underarms become dark due to the growth of thick hair under the skin and shaving makes your hair growth thick which leads to dark armpits. Cosmetically, waxing is a better option to underarms grooming as it helps to remove the hair from the roots and not just getting rid of hair shafts as in shaving. However, skin irritation from waxing strips can be a problematic too. A far more superior and permanent method to bid body hair goodbye is via Laser Hair Removal. The Sloane Clinic has a variety of FDA approved lasers and lights that can effectively tackle this hairy issue for individuals with different skin types and I'm inclined to find out more about this!
5) Thou shall not judge Botox and other aesthetics procedures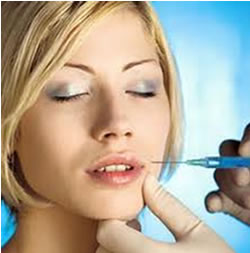 It is such an outdated 1999 thinking to tell yourself that you will only have your first Botox jab after you turn 40. Gone are the days when Botox is a dirty word that brought to mind middle-aged women with expressionless, overstretched visages chasing after the fountain of youth. Botox, fillers and essentially any beauty enhancing procedures are akin to the makeup tools of an aesthetics doctor. Too much of that will create a bride of Frankenstein but in the correct hands, it's nothing short of miraculous age-defying feats. Hitting the big 3-0 is a good number to start thinking of 'age- proofing' myself with modern medical technology. The Tone & Lift and Super Lift programs offer by The Sloane Clinic seem like a good start for a novice like me. In any case, there's still quite a long way to go for that Birkin fund so I might as well put the money to better use. The last thing I want is to have skin that matches my alligator arm candy when I'm rich enough to afford it!
You might also like: