[By Fiona Li]
When it comes to sex appeal, a nicely toned back may be your most underrated asset. That's because it not only allows you to look your best in the most revealing of dresses—the backless ones, naturally—but it's also a key to perfect posture.
You see, the muscles of your upper back help pull your shoulders down and back, so that you stand tall and straight, instead of hunched over. The added benefit, of course, is that this lifts your front up, too. (Think perky, not saggy.)
BACK EXERCISES
You may not realize it but your back muscles can atrophy with time. Having toned back muscles is vital to an attractive back. Here are some simple exercises that will tone your back, and help your posture at the same time.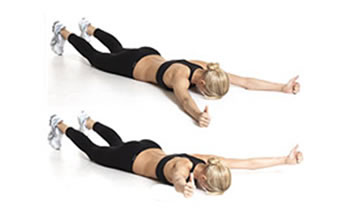 Lie face down on the floor with your arms resting on the floor, completely straight and at a 30-degree angle to your body, so they form a Y. Your palms should be facing each other, so that the thumbside of your hand points up. Raise your arms as high as you comfortably can.
POSTURE
Ever seen an attractive gentleman saunter into a room exuding charm and confidence? The trick is in his posture. If you hold yourself with confidence, you tend to look more attractive. You don't see George Clooney slouching in a corner, do you?
Many of us develop postural problems over time. These bad habits could be mild or they could be severely debilitating. Either way, it's time we face up to our postural problems and straighten up. Here are some tips to restoring our posture and showing off our well-aligned back: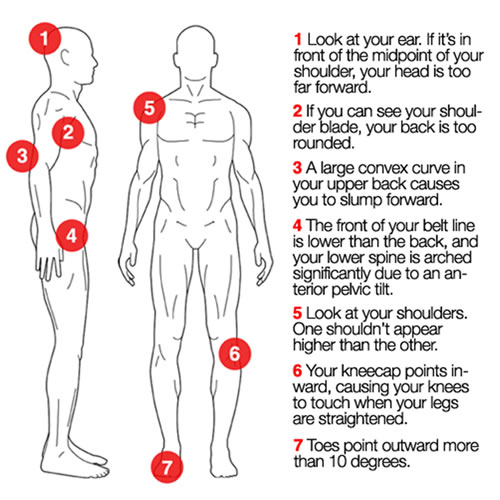 HAIR REMOVAL
Let's face it, there's nothing more off-putting than a hairy back, unless you are a Neanderthal or a gorilla on heat. The problem is that most of us neglect this area in our daily grooming as it is not readily visible when we inspect ourselves in front of the mirror. The problem however is that it is visible to all around you when you wear a low back dress or put on your bikini. Furthermore, hair on your back can lead to other skin woes such as clogged pores and back acne. To stave off these skin problems, it is best to keep your back hairless, clean and smooth.
Shaving and waxing are available hair removal options but the downside is that they have to be repeated for all eternity as the hair regrows in a few weeks. Our favourite weapon is Laser Hair Removal, which is a permanent way of reducing back hair. The great thing is that as hair growth is permanently reduced, we no longer have to worry about hair removal options. Talk about low maintenance.
A word of caution: there are many hair removal devices out there from IPL to lasers.  "Contrary to popular belief, IPL may not always be safer than lasers as the former can also cause burns on the skin. In fact, some darker skin types may benefit from hair removal done with a laser intended for dark skin types such as the Gentle Yag Laser" said Dr Chua Han Boon, who specializes in hair removal at The Sloane Clinic. It is best to seek your doctors' advice before embarking on any hair removal treatments.
BACK PEELS
So your back is hairless, your posture is straight, yet your back is not ozzing sex appeal, why is that? The skin of our back can accumulate dead skin cells, acne, blemishes and scars over time. As this is not an area that we will include in our daily skincare regimen, many blemishes and marks stay for long periods of time without fading away. Our top pick for rejuvenating our backs is Back Peel. A Back peel is a chemical peel designed to exfoliate the dead skin cells of the back, while preventing clogged pores and acne. It can also help lighten marks and blemishes.
" I recommend my clients to a get a few sessions of Back Peels at least 2 months before their wedding, especially if they are wearing a backless gown" remarked Andy, a makeup artist who specializes in bridal makeup.
BLEMISH REMOVAL
There are some cases where tell-tale signs of scarring mar your back and are more resistant that normal. If you have more persistent scarring or even birth marks on your back, consider having them removed by laser treatments. Several sessions may be necessary. "There are several lasers which may be suitable for back blemishes, this may range from simple pigment lasers to lighten superficial blemishes to deeper Fraxel restore lasers for more stubborn marks" said Dr Tan Wang Theng, aesthetic doctor from The Sloane Clinic.
You might also like: