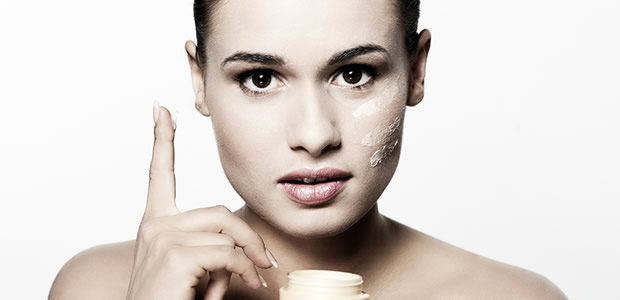 [By Tania Hui]
"Mirror, mirror on the wall, who's the fairest of us all?"
From tales as old as time, fairness has been coveted and use as a measure for beauty. From Cleopatra famous beauty bath of milk and honey to the nightingale's poop favored by Japanese geishas; women then and now will go more than an extra mile to bring their skin tone just that notch lower. It is a classic definition of beauty that transcends time and unlike any fashion trend, a great fair complexion will never go out of style. Gone are the days where women roast themselves to an unnatural golden brown as we all know better now. Tanning in the long run with excessive ultraviolet or UV exposure will bring forth the repercussions of wrinkles, pigmentation, premature aging and worse; increased risk of skin cancer.
There's a plethora of whitening products and services on the market as well as an endless list of home remedies that I've tried; some with better results than others. To make things easy for you, I hereby present my 7 steps guide towards a clear and fair complexion that will help to bring out the 'Snow White' in you!
1) Shun The Sun
The most obvious way to get fair skin and stay that way is to stay away from the sun. It takes time to get fair skin but it can only take a few minutes to lose its light if proper care against the sun is not taken. One cannot over-emphasize the proper use of sunblock, which should be worn at all times in broad daylight, both outdoors and indoors. A common mistake that most people made is to choose to wear sunblock only on bright, sunny days. There are 2 major ultraviolet or UV components of sunlight, namely UVA and UVB.  UVA can penetrate clouds and glass which explains why we need to slap on sunblock even when indoors. As a general rule, it's a minimum of SPF 15 for indoors and SPF 30 for outdoors; reapplied judiciously if you remain under the sun for a prolonged period of time. Protection against the sun is something that should not be taken lightly as this is both simple and cost effective.
2) Wear A Hat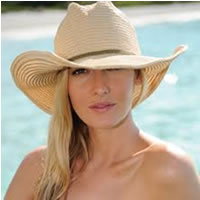 Especially during the hot summer months, throw on a hat for extra sun protection. There are so many fashionable hats these days you can also be a trend-setter while you are protecting your skin. A hat with a wide brim of at least 2- to 3-inches all around is ideal because it protects areas such as the ears, eyes, forehead, nose, and scalp that are often exposed to intense sun. A dark, non-reflective underside to the brim can also help lower the amount of UV rays reaching the face from reflective surfaces such as water; so bear this in mind the next time you go shopping for that perfect summer accessory!
3) Raid Your Kitchen

A fair skin can be obtained through simple home remedies, many which require only inexpensive ingredients that are readily available in your kitchen's fridge and pantry. Among these items are lemon, tomato, honey, cucumber and the like. A soothing and sweet smelling recipe is to apply a mixture of lemon juice and honey to the face and leave it on for 20 minutes before washing it off. If you have dry skin, substitute the lemon juice with equal amounts of cucumber juice mixed with honey and leave that on for 15 minutes. Bananas and papaya are also well known for their whitening properties and can be used to whip up masks that are good enough to eat. If you have a couple of over-ripe bananas that are simply too squishy to slice them into your morning cereal, mash them up and smear it on your face. Wash off after 3 to 5 minutes. The next time you prepare a fruit salad with papaya, rub the inner part of the skin of on your face and let it dry. Then, wash your face with cold water and pat dry. This will give your skin a nice, delicious glow. The downside to home remedies is that the process may take longer and can be kind of messy. The desired results cannot simply be achieved overnight and to get fair skin, one has to be patient and stick to the regime religiously.
Read More: 5 Skincare Tips for Flawless Spring Skin
4) Dab A Cream
Putting the science into whitening, try using any or a combination of these cosmeceuticals at least 3 times a week on your skin: Glycolic acid, retinal, salicylic acid and Hydroquinone. These are all chemicals that naturally even out skin discoloration to give you the fair mien you desire.  Some of these are over the counter preparations but for more effective formulations, they are usually prescriptive.
"We have a super potent trio for skin whitening in the form of Skin Rescue, Lightening Complexion Corrector and Instant Pigment Corrector," says Whitney, a trained beauty therapist with The Sloane Clinic @ Marina Bay Sands. "Skin Resue with Azelaic and Benzoic Acid is good for lightening acne marks while Lightening Complexion Corrector  containing a combination of Glycolic, Kojic and Lactic Acid and Instant Pigment Corrector with Hydroquinone both target stubborn pigmentation and aim to even out skin tone and illuminate dull, lacklustre skin."
(Products available only at The Sloane Clinic )
Read More: Doctor's Guide to Flawless Skin
5) Exfoliate & Peel
Exfoliation takes off dead skin cells and by revealing fresh skin untouched by the sun, gives you a brighter and fairer complexion.  Depending on how oily your skin is exfoliation can be done once or twice weekly. The Pineapple Enzyme Scrub containing pineapple and papaya extracts is my personal favorite and is available from sloaneshop.com.  This multi-tasking fuss-free product will exfoliate, retexture, whiten and nourish the skin all at the same time!
Chemical Peels are effective in lightening the complexion and help us achieve a fairer skin tone. In addition, they are known to tighten pores and soften fine lines and wrinkles with its skin rejuvenating properties. The Luminizing Peel  done by doctors at The Sloane Clinic is a 3-day intensive complexion boot camp that is surprisingly gentle on all skin types. It simultaneously perfects skin's texture, lightens dark spots (from sun, breakouts or other complexion-related mishaps) and boosts luminosity in dull, unhealthy looking skins.
6) Light & Laser Therapy
With the advance in medical aesthetics technology, various light and lasers can be used to treat pigmentation to achieve a clearer and fairer complexion. Compared to creams, light and lasers can produce faster and more effective results in most cases. Touted as a 'photofacial', Intense Pulsed Light or IPL  works by emitting high intensity pulses of light (not lasers) to penetrate the skin and enhance your skin with no downtime. It is excellent for treating superficial pigmentation such as freckles and sun spots and a noticeable brightening effect and glow can be seen 7 to 10 days post treatment. For more stubborn pigmentation such as melasma, lasers might be the answer to a fairer, spot-free complexion.
"A step-wise approach in the form of an individualized program instead of a single session of laser treatment will produce better and longer lasting results in treating hyperpigmentation, " says Dr. Chua Han Boon from The Sloane Clinic. "Our Divine Whitening and Brilliant Skin Program  uses FDA approved Pigment Laser and Fraxel Restore Laser therapy to give you the desired clearer and fairer complexion done over a period of 6 to 9 months."
Read More: 5 Beachy Tips for the Fair-Skinned Beauty
7) Be Patient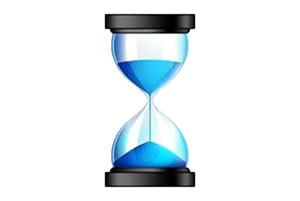 Generally speaking, for skin to become a fair color, it takes quite a fair bit of time. Depending on the damage done to your skin, it can take anywhere between a few months and a couple of years. Remember that consistency is the key. Typically, if you have only mildly tanned or burned, a few months should be adequate. But if the sun has been at your skin for hours and several days, be prepared to wait for two years or more. When choosing creams and other skin lightening modalities, always consult a reliable doctor to make sure what you are doing is not only effective, but safe and not affecting your health in any adverse way.
You might also like: