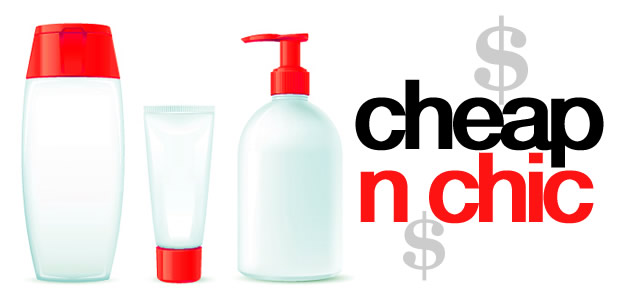 [By Fiona Li]
Don't break your bank over the latest beauty trends. Some beauty buys are keepers, and they don't necessarily cost an arm or a leg. We tested some truly exquisite skincare and makeup supplies; some were old favourites that slipped our minds of late, others were innovative new entrants into the beauty scene. But one thing they all have in common is? They all do the job for less. Find out more.
Under USD$5
Vaseline Lip Therapy Pink Bubbly – Limited Edition, USD$4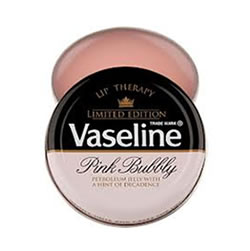 Why we love it:
This seriously moisturizing lip balm comes in a limited edition pink bubbly flavor that is just simply divine. Use it for all day lip hydration. Best of all, rub a little of this on your cuticles, elbows and knees for some serious  dead cells softening effects!
Where to buy: Click here to read more..
Simple Pure Soap Bar for Sensitive Skin 2 x 125g, $2.20
Why we love it:
This no-nonsense soap is tailored for sensitive skin; it does not dry up dermis after cleansing. In fact, we feel it works extremely well for all skin types, washing off most water-based makeup efficiently without leaving behind any residue.  If you have dry skin on your body, you can double this up as body soap for a gentle, all over body wash.
Where to buy it: Click here to read more..
Blasted Nail Colour, $3
Why we love it:
Each Blasted nail dries differently with an unpredictable cracked design that reveals the color underneath. The result is fierce and fashionable and the combinations you can achieve are endless. It's nail art in a bottle!
Where to buy: Click here to read more..
Under USD$20
Sally Hansen Natural Beauty Your Skin Foundation, $13
Why we love it:
Sally Hansen is more renown for its line of nail products, but we simply love their foundations too!  This well-kept secret is a tool of many makeup artistsas it is one of the few foundations created to nourish skin and boosts radiance. The yellow-based shades have matched every skin tone I've used them on so far and looks like second skin when applied.
Where to buy: Click here to read more..
Jumbo Color Wand for Lips, $11
Why we love it:
Do we really need ONE whole tube of lip gloss in the latest shade? No, we don't. This color wand holds six versatile shades that will match most skin tones. We love it because it saves us so much space in our vanity bag, making it a perfect beauty companion when travelling.
Where to buy: Click here to read more..
Sloane Inc Lip Fabulosity Mask, $9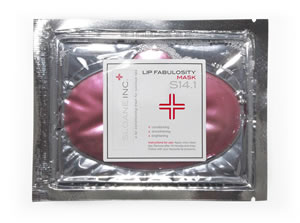 Why we love it:
We cannot think of any other treatment more restorative for your lips than these 'lippy' gel mask. They soften, hydrate and brighten dull, chapped lips in need of immediate CPR to ensure that lips are instantly party ready. Pop them in the fridge before use for an added cooling effect— it can double up as a soothing pad for swelling or other sensitivities around the lip area.  Lipstick glides on beautifully after this DIY home treatment. Now that's the type of "lip service" we don't mind.
Where to buy: Click here to read more..
Flirt-It Lash Duo, $10
Why we love it:
This clever lash extension kit allows the most natural eyelash extension results that will fool almost all close up shots. Add a little flirt to your wink naturally with these finely graduated, strip lashes that softly enhance your natural lash line, without looking overdone. Use the half strips for day to give a cat-like lift to the outer corners of the eyes, and the full-length strips for evening for a fabulously-flirty flutter.
Where to buy: Click here to read more..
You might also like: