These foods are not just good enough to eat; they also double up as great beauty  recipes! These hand-me-down recipes have been proven to work time and time again.
Trust me, I have tried them all! Using only natural ingredients that you can source from the sanctuary of your kitchen, they are easy to whip up even for the uninitiated. Perfect for those who want to keep their beauty regimen 100% 'au naturel'. You'll be surprised to see what common everyday ingredients can do as beauty treatments. After this, you'll never look at condiments the same way again.
Brown Sugar & Milk
Beauty idea: Sugar Baby Body scrub
How to:  Mix raw brown sugar granules with full cream milk. Apply creamy mixture generously to exfoliate dead skin cells while hydrating and replenishing dry skin simultaneously. Sugar granules will ensure  body skin looks fresh and clean, while lactic acid in the milk will ensure skin glows all day long.
Perfect for: Before a beach holiday as a pre-tanning skin prep.
Avocado & Honey
Beauty idea: Cuticle softener & moisturizing hand mask
How to: Mash the avocado in a bowl, then stir in honey. Apply to hands and cuticles.  Don a pair of disposable gloves over mask. Leave for 10 minutes, then rinse. The rich oils in avocado and honey will deeply soften hardened rough skin cells. This is a great DIY treatment for neglected working hands.
Perfect for: Dry, sensitive hands. Great for dry, winter skin.
Vinegar
Beauty idea: Instant hair shine Rinse
How to: Mix equal parts of Apple cider vinegar with distilled water. Apple cider vinegar removes clumpy residue and gunk in hair from product buildup. It also works as a natural detangler. When used regularly in your natural hair care routine, apple cider vinegar can revitalize your hair, leaving it soft and smooth. The vinegar also works by closing the cuticle of the hair, which makes light reflect off of it. In other words, it makes your hair super shiny!
Perfect for: Pre-party hair prep.
Egg whites
Beauty idea: Face & neck Totally Firming mask
How to: Break two eggs, remove the yolks, then beat up egg whites till a slightly foamy consistency. Apply onto face and neck, Leave for 10 minutes then remove. As masks dries, there is a tightening sensation on your skin. The protein of the egg whites helps to rejuvenate saggy skins.
Perfect for: Tired, saggy skins.
Yoghurt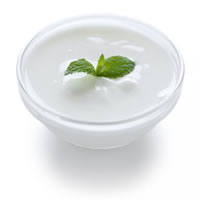 Beauty idea: Anti-acne skin detoxifying mask
How to: Chill yoghurt in fridge. Apply mask to face. Leave on for 10 minutes, then rinse off with several splashes of warm water. The probiotics of the yoghurt will help balance out skin and soothe inflammation associated with acne outbreaks.
Perfect for: Sensitive, red skin prone to outbreaks. Also great for back acne.
Chamomile Tea
\Beauty idea: Tired eye de-puffer
How to: Make a cup of tea for you and a friend. Remove tea bags and place them in refrigerator until chilled. Place cool tea bags on closed eyes for 10 minutes. This is an instant eye brightener after a long night out.
Great for: Hangover eyes
Green Papaya
Beauty Idea: Papaya Enzyme Peel
How to: Blend papaya in a food processor until smooth. Apply to clean skin and leave on 10 minutes. Rinse off using cool water and pat dry. The papain enzymes found in papaya will exfoliate dead cells, brightening dull skin instantly.
Great for: Dull skin. Skincare products penetrate better after!
Green Tea
Beauty Idea: Skin balancing toner
How to: Drop a green teabag into lukewarm water so that green tea flavor permeates the infusion evenly. Chill mixture in the fridge. Apply using cotton square onto face as a facial toner. Green tea extracts are rich in antioxidants which can help fight free radicals and stave off the ageing process.
Great for: Daily use as a day and night toner.
Salt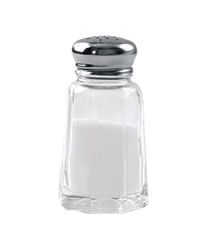 Beauty Idea: Hair spray for naturally tousled hair
How to: Mix 1 teaspoon of sea salt with a mug of lukewarm water. Transfer solution into a clean spray bottle. Spray onto hair while scrunching up the roots and ends with your fingers. Let dry naturally. Voila! Now you have sexy, naturally tousled beach hair!
Great for: Quick tousled look for a beach party
Olive oil
Beauty Idea: Pre-shampoo Hair treatment
How to: Warm up a small bowl of olive oil. Make sure oil is warm but not hot— the warmth will ensure that the oil coats the hair more evenly, and penetrates the cuticles of the hair shafts better. Apply generously onto hair, concentrating on the ends. Wear a shower cap to seal in the warmth of the oil. Leave on for 10 minutes. Shampoo thoroughly and rinse off. This great hair secret will give your hair shine and lustre, and is a perfect DIY treatment for dry hair or split ends.
Perfect for: Dry, brittle, over treated hair.
You might also like: