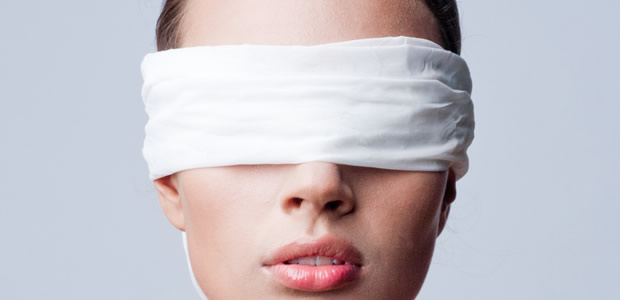 It has often been said that the eyes are the windows to our soul.  It therefore should come as no surprise that a pair of attractive looking eyes command attention and speak volumes beyond the realms of spoken words.  In fact, thoughts are shared and feelings are emoted with just a single glance; spanning a legacy of poems and songs dedicated to them. Unfortunately, the eyes are also one of the first facial features to bear the brunt of aging. To begin with, the skin around the eyes is the thinnest and most delicate part of your face. With a lack of surrounding supporting structures, the areas around the eyes are prone to wrinkling. There is also a paucity of sebaceous or oil glands which make these areas a lot drier than the rest of the facial skin. Furthermore, constant movements such as blinking, squinting and rubbing stress the skin further leading to more fine lines and wrinkles.  The loss of under-eye fat pads and the widening of the eye sockets with age create hollowing and thus worsening of any pre-existing dark eye circles. So before your eyes get 'lost in translation' with the passage of time, read on for RSB's  top 5 tips to keep your peepers bright and beautiful.
Dab on a cream
Not all eye creams are made equal and you should learn to tell them apart from not just their packaging and price tag. Judging by the number of eye creams available on the market, from high end cosmeceutical giants to mass market frill free products, it is obvious there's no single magic concoction to tackle our eye woes. Always read your labels to assess the active ingredients before putting your money in it. Although it might not be the elixir of youth in a tub, a dab of eye cream goes a long way if the correct type is chosen and used consistently. It is important that the formulation is gentle enough to be used for the eye area and one should never attempt to use products meant for the rest of the face or the body around your eyes as this may lead to irritation, puffiness and redness. Some of the vitamins, antioxidants and skin plumping substances that are useful to refresh and rejuvenate tired undereyes are as follow.
Vitamin A (Retinol) – this is a common ingredient found in anti-wrinkle cream for the face and is also a useful anti aging agent for the eye area. Vitamin A increases cellular turnover and encourages the production of collagen which can make the skin look younger and more supple.  A good example will be Sloane Inc Vitamin A Eye Renewal Cream available from sloaneshop.com Formulated with vitamin A and skin soothing microspheres, this power-packed eye cream instantly revitalizes and hydrates eyes that are weighed down by fatigue, irritation, and age. As with all retinol products, it is recommended to use this eye cream sparingly and only at night before bedtime.
Vitamin C and E are two other potent ingredients that can contribute to younger-looking skin around the eye area. Both are good anti-oxidants that mop up free radicals to fight signs of aging. Kiehl's Line-reducing Eye-brightening concentrate is one such product that harvests the beneficial properties of Vitamin C for tired undereyes.
Hyaluronic Acid and Ceramides are useful in eye creams as hydrating agents because of their excellent moisture-retaining qualities. Sloane Inc Oxygen Eye Serum which contains hyaluronic acid, soy peptides and hexapeptides works by attracting and holding moisture to hydrate and plump up crepey undereye skin to smoothen away fine lines and wrinkles.
Erase those circles
Dark eye circles tend to add years to your actual age, making one tired and unhealthy looking. Our peri-orbital areas are webbed with tiny capillaries which can lead to dark circles when they become leaky. As red blood cells leak from these capillaries into the surrounding skin, a dark discoloration is formed when the hemoglobin in them are being broken down. With age, blood vessels tend to become fragile and more likely to leak. In addition, thinning of the overlying undereye skin will make the darkened hue more apparent. Some individuals may also have inherent skin pigmentation in this area while others may have exacerbating factors such as eczema or chronic sinusitis. Lifestyle factors such as allergies, medications and even lack of a balanced diet can contribute to the deterioration of such 'panda eyes'. There are certain eye creams that work by hastening the degradation of hemoglobin but it will take several months before seeing any noticeable improvement. For quicker and longer lasting results, you might want to consider Laser Toning for the undereye areas. This gentle treatment makes use of laser waves to break down and reduce excessive dermal pigmentation while stimulating the deep layers of the skin to produce collagen; thereby thickening the fragile and thinned out skin of the areas treated. One can also opt for the Eye Revival Program specially formulated by The Sloane Clinic for a total overhaul of tired, aging eyes with a combination of Laser Toning and Revitalift undereyes.  Laser Toning brightens the skin, improves sluggish blood circulation and stimulates collagen replenishment while Revitalift,  a hyaluronic acid filler injected via carefully placed microinjections complements the laser effects by replenishing skin with youth reviving hyaluronic acid.
Pump Up the Volume
As we age, the area in the medial corner of the eye known as the tear trough and its surrounding area loses volume and becomes more sunken, often worsening the look of people who already have deep set eyes to begin with.  The volume loss tends to create unflattering shadows that only serve to worsen any pre-existing dark eye circles. In addition, any eye bags present will be paradoxically enlarged in such a situation. This undereye hollowing can be corrected with carefully placed Natural Injectable Fillers such as Juvederm and Restylane.
"The tear trough is one of the trickiest area to treat and the injector got to have both skills and sound knowledge of anatomy," says senior consultant Dr. Chua Han Boon from The Sloane Clinic. "Besides the close proximity to the eye, there are blood vessels and nerves to be avoided. One has to be careful with the amount and type of filler used  as well in order not to overfill with unacceptable end results of lumps and puffiness."
Banish the Lines
Crow's feet are easily tackled with Botox injections but my advice is always believe that less is more when it comes to Botox. A touch of it to relax the muscles for a more youthful mien is much more pleasant than the frozen, 'deer caught in headlights' look. Remember that we do need movement to 'smile' with our eyes and convey our myriad of emotions. Unaware to some, including inexperienced injectors, the muscles that create crow's-feet also elevate the cheeks. When too much Botox is used to knock these muscles flat, the cheeks tend to pop out in a weird way instead of lifting naturally every time one attempt to smile.
For undereyes that are plagued by fine lines and loose skin, help comes in the form of Thermage Eyes. One of the leading FDA approved modalities of non surgical skin thightening, Thermage utilizes a monopolar radiofrequency technology that stimulates skin to contract and tighten after a single session by promoting collagen regeneration and remodeling. By applying the technology to the undereyes with a special smaller eye tip, fine lines are markedly diminished and crepey skin tightened 8 to 12 weeks post treatment with results lasting for 12 months or more.
Lash Out Beauty
A great pair of eyelashes brightens up the eyes and can take one from coy to seductive. Unfortunately, lashes tend to thin out with both a loss of length and volume with age. Before you resort to a ton of mascara or eyelash extensions which often result in redness, eye irritation and further lash loss from traction and chemical reaction with the adhesives; consider Latisse from Allergan, the same maker of Botox. The active ingredient in this savior for those with eyelash envy is bimatoprost. This has been proven to prolong the life cycle of your natural lashes from the usual three- to four-month cycle to one of nearly eight months! When applied properly and used judiciously, Latisse can amp your lashes to their max for about nine months in a safe and natural way, with longer, thicker and fuller lashes to boost.
You might also like: