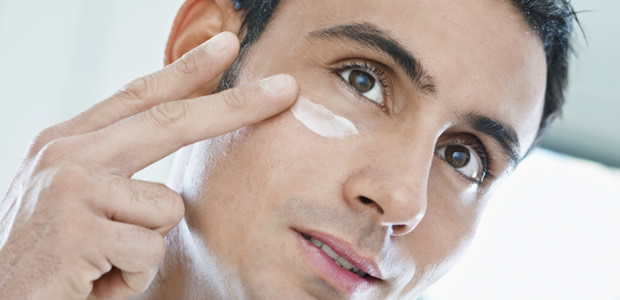 [By Evanne Lauren]
A new study finds that, like women, men are judged as youthful and attractive based on skin tone. The research, supported by Procter & Gamble, finds that evenly pigmented skin is seen as more youthful, while a smooth rosy hue from hemoglobin, the component that makes blood red, is taken as evidence of health and attractiveness. The findings echo earlier research in women, whose skin is also judged as more attractive when it is evenly pigmented.
According to the lead researcher from the University of Göttingen, in Germany, age, health and attractiveness are key characteristics in human social perception, and they play a major role in the evaluation of an individual's 'quality' as potential partner at least at first sight. We now believe that skin is a key feature that gives a rather strong signal of age, health and attractiveness even in men.
Male skin is however different from female skin. Besides having facial hair, there are structural differences between a man's skin and a woman's. This explains the need for different skincare ingredients that will work synergistically with male skin types for optimal results in evening out skin tone and colour.
Here are our beauty expert's recommendations:
#1 OIL CONTROL
Androgen (testosterone) stimulation causes an increase in skin thickness, which accounts for why a man's skin is about 25% thicker than a woman's. In addition to being thicker, a man's skin texture is tougher. Sebum (oil) and its production also differ. After puberty, sebum production is greater in males than females, which is attributed to androgen secretions and accounts for why men have longer lasting acne.
Try:
Sloane Inc Clarity Water: we absolutely love this as this s a refreshing, minty water that is patted into the skin, leaving zero traces of greasiness or shine. Works wonders on overactive sebaceous glands, shaving bumps, clogged pores and dull skin! Need we say more?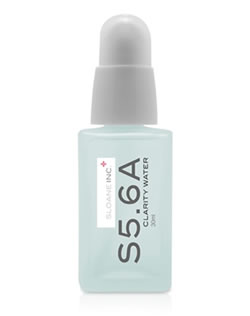 Dermalogica Daily Clean Scrub: This quick exfoliator is a godsend for greasy, troubled skins as it deep cleanses pores without causing irritation and redness. Rinses off easily and cleanly to leave skin feeling refreshed and clear.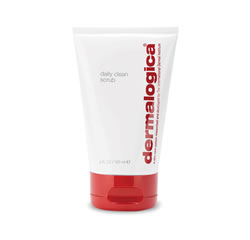 #2 SUN PROTECTION
Men would also be happy to hear that regardless of age, they have a higher collagen density than women. Because collagen content is directly related to the signs of skin aging, it has been said a woman's skin is about 15 years older than a man's of the same age. Before you rejoice, do note that men are however less sun savvy than women, meaning they don't use sunscreens. This explains why the "15 year" head start isn't readily noticeable in most men as they squander it with poor lifestyle choices such as sun exposure, drinking and smoking.
Try:
Hampton Sun Continuous Mist Sunscreen SPF55 is a powerful-yet-luxurious water-resistant sunscreen that delivers broad-spectrum UVA/UVB protection in a smooth, oil-free, continuous-mist format. Perfect for men who shuns a greasy after feel of most cream based sunscreens.
#3 FREE RADICAL PROTECTION
Males are more likely to engage in activities under the sun, smoke cigarettes or even indulge in the not-so-occasional tipple. To combat skin damage caused by these indulgences, a powerful skin antioxidant is key to reversing free radical damage and slowing down the effects of age.
Try:
Skin Superfood. A gel based red algae elixir that is the source of super antioxidant astaxanthin. This once daily water based hydrator will deliver more free radical protection than standard Vitamin C. For males who crave simplicity, this is the only skincare they will ever need.
You might also like: