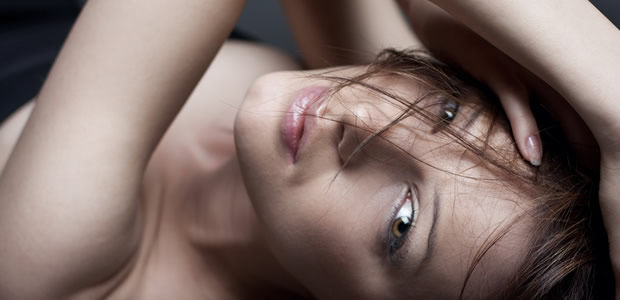 There is fashion, and there is French fashion.
Season after season, the French couturiers of Chanel, Dior and Givenchy never fail to deliver while other houses wax and wane. There's a reason why Paris remains as the fashion capital of the world although Milan, London and New York are never too far behind.  Any designer worthy of a fashion spread in the September issue of Vogue knows that you aren't exactly in the league unless you have shown a collection at Paris Fashion Week.  As the Tsar of Fashion, Karl Lagerfeld, once famously remarked when asked to comment on what sets French couture apart from the rest; "Tout est dans les details."— It's all in the details. It may be those quirky buttons on a blouse, a well-placed box pleat on the cigarette pants or just that tiny nip in the waist of jacket. It's all about the details and no one does it better than the French.
Likewise, when it comes to beautification, a small change in your facial features might be all that is required to take you from normal to pretty or make the leap from beautiful to stunning. From the 'windows of your soul' to the nose and chin, RSB sums up the little tweaks one can make to bring you to that next level of beauty.
Eyes Wide Open
A pair of captivating eyes is determined not just by size alone. Shape is equally important and nothing comes close to the perfect almond shaped eyes. The upturned eye takes the form of a classic almond shape with a natural lift at the outer corner. To create the illusion of the lower eyelid bearing more emphasis and looking longer than the top lid as in almond shaped eyes, freelance make- up artist, Shirley Brine suggests applying light shadow or pencil along the outer lower corner. Similarly, dot a white liner along the inner corners of the eyes to create widening of the 'tip of the almond'.
However, this trick might not work well if there are prominent epicanthal folds; found in many women of Asian descent. The epicanthic or epicanthal fold is a skin fold of the upper eyelid that covers the inner corner (medial canthus) of the eye. It can be present in people with or without double eyelids. Epicanthal folds have a tendency to make the eyes appear smaller than their actual size and give the illusion that they are set further apart, especially in those with low nose bridges.
"The problem of prominent epicanthal folds can be corrected surgically with a simple procedure known as Epicanthoplasty which really helps to 'open up' the eyes of those affected," explains plastic surgeon Dr. Tan Ying Chien from The Sloane Clinic. "The latest techniques give relatively inconspicuous scars, and areoften performed alone or concomitantly with double eyelid procedure to enhance the end result."
Tippity Tip
The nose sits right in the centre so it's not surprising that its size and shape lends much weight to the overall beauty of the face. While it is common for one to wish for a higher and more pronounced nasal bridge, only a well-proportioned nasal width with a nice, elevated nasal tip can be consider a truly beautiful nose. When previously surgery is the only answer to a flat or poorly shaped nose, it is now possible to do subtle but engaging alterations to our nasal aesthetics with proper use of Natural Fillers and Botox. It might come as a surprise to many but Botox is not just use for treating forehead wrinkles and Crow's feet. When placed correctly in small doses, Botox might help to correct flared nostrils and a hooked tip, thus narrowing and elongating the nose at the same time especially when combined with fillers. Natural fillers make up of injectable Hyaluronic Acid gel that closely resembles our body's own hyaluronic acid in are excellent alternatives to surgical nasal implants especially for someone looking for subtle, natural looking changes with little or virtually no downtime.
Read more: Nose Lift in a Needle
Why would women pay for a Chanel suit when a similar one is offered for a fraction of that price at H&M? Remember it's not just material cost but workmanship that you are paying for. To correct or enhance the nasal aesthetics with dermal fillers, the injector must have both skills and artistry for this delicate procedure. So a word of caution, always check on the credentials of the doctor and his clinic and not be enticed by pricing.
Read My Lips
If the words are tumbling out of a pair of well shaped lips, I'm sure they will sound sweeter and more convincing! Well-defined lips are attractive but to have a perfectly formed heart -shaped Cupid's bow, that's the cherry on top of the pie— think Angelina Jolie. While only a lucky few are blessed with this trait naturally, the look which brings your beauty a few notches higher can now be recreated with judicious placement of Natural Fillers to enhance the lip border and plump up the Cupid's bow.
Read more: Contemplating Facial Fillers? Here's Everything You Need to Know
However, if this is too dramatic for your liking, an alternative will be Revitalift Lips which promises to bring your lips from drab to fab . This wonderful treatment specially created by The Sloane Clinic consists of microinjections of an ultra fine, natural hyaluronic acid aimed to revitalize and rejuvenate dull, lackluster, chapped and lined numbers, turning them red carpet ready overnight.
Revitalift's main benefits are its deep hydration and line-minimizing effects, accomplished without overtly amping up their volume or size. Again, a small improvement can result in a significant change.
V-shaped face
Have you ever wonder why some girls are simply more photogenic than others? They could never take a bad picture be it a full on frontal or side profile, looking gorgeous from every angle. The camera loves a small heart-shaped or oval face with smooth, gentle contours and a nicely formed chin. Besides clever make-up and a good hairstylist, the contour of the face can be transformed from blah to wow, again with the combined treatment of Botox and Fillers.
Read more: Forget Brows: Women Are Now 'Thread'-Lifting Their Faces
To increased the femininity of the face, Botox can be administered to shrink down the masseter muscles to re-shape the sides of the face. The chin is an anchor point for the eye and therefore a profile with a weak chin will always look less attractive than one with a well-proportioned one. Enhancing your chin can lend your face a sharper, more defined appearance that is subtle yet appealing at the same time. As the French would say, "Tout est dans les details."
Read more: Beauty Secrets: V-shaped Face without the Blade
You might also like: