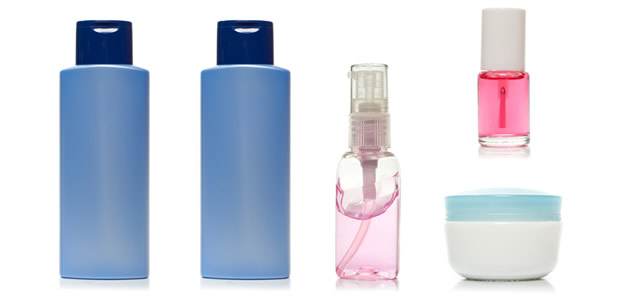 [By Evanne Lauren]
Once in a while, we come across a beauty product that changes our lives completely. Like a shooting star in a sky of darkness, these little beauty aids become overnight heroes, transforming our beauty regimen in ways we never thought possible.
Here are some of our top 5 beauty heroes of 2013.
GLO Brilliant™ Personal Teeth Whitening Device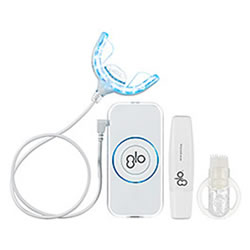 What: A groundbreaking, at-home teeth whitening system that promises professional quality teeth whitening results at-home. You can expect results up to eight shade changes with no sensitivity. The GLO Device, paired with the GLO Brilliant™ Whitening Gels and GLO Brilliant™ Whitening Mouthpiece, uses the patented Guided Light Optics Technology and illuminates with a brilliant blue light to accelerate the whitening effects delivered by the GLO Brilliant™ Whitening Gel.
Why: This transforms the way we beautify our teeth. Instead of the uual brush and floss, we can now whiten our teeth in the comforts of our home with minimal fuss. One up for dental aesthetics!
Sloane Inc Lip Serum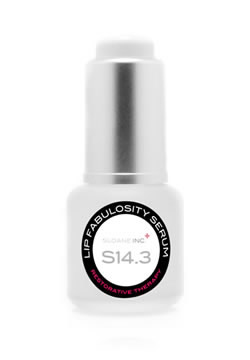 What: A host of powerful emollients including sphingolipids and ceramides, form an unparalleled anti-ageing and instant smoothening therapy for uninspired lips. This powerful treatment helps prevent premature signs of aging, while restoring moisture with natural ingredients that penetrate deeply to boost cell turnover and moisture retention. 

Medical research proves that combination therapy with a lip hydrator provides better protection from environmental aging, helping to shield the delicate lip area from UV light as well as environmental elements such as smoke and air pollution.
Why: We love the fact that unlike lip glosses which are mere cosmetics, this is a tailored treatment that nourishes and enhances the texture of the lips. Use before bed or layer before your favourite lip gloss for a truly skin deep lip treat.
YSL TOUCHE ÉCLAT – Radiant Touch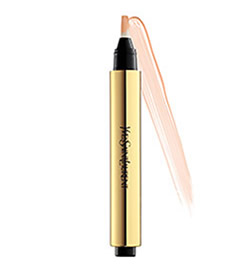 What: A luminizing pen loved by models, makeup artists, celebrities, and women everywhere to bring light and radiance to the skin, immediately erases any signs of fatigue and brightens the complexion with a few clever strokes. This highlighter pen comes in a variety of shades to help you bring out the luminosity of your complexion.
Why: A clever trick with TOUCHE ÉCLAT when applied in the undereye region helps banish shadows and tired-looking eyes. To widen eyes, use TOUCHE ÉCLAT between the eyebrows and along the sides of the nose. To create fuller looking lips, use in the hollow of the chin and around the contour of the lips. Its your own instant face transformer in an easy to use magic wand!
Sloane Inc Oxygen Boost Energising Masque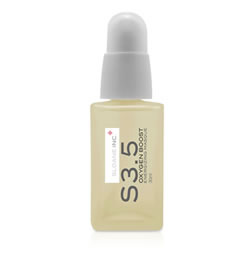 What:  This innovative skin rejuvenator treats skin to a revitalizing blast of oxygenating ingredients to revive fatigued, sallow skin and achieve that fresh-from-the-shower-dewy glow.

Pure stabilized oxygen complex delivers star ingredients such as vital peptides, vitamins, antioxidants and amino acids to breathe new life into lacklustre complexions, instantly leaving skin soothed, glowing and refreshed. Ginseng extracts provides additional oxygen boost to energize fatigued complexions.
Why: Instead of the usual hydrating sheet masks or drying clay masks, this mask delivers bubbly oxygen in a gel that turns into a fizzy foam on contact with the skin. It leaves skin feeling soft, supple and totally recharged after. It's the perfect skin revitaliser for the busy woman who wants results pronto.
beautyblender®
What: Beautyblender® is the first ergonomically designed, non-disposable sponge applicator that allows you to flawlessly apply your makeup. When wet, beautyblender doubles in size and becomes even softer, returning to its original size when it air-dries.
Why: Not only is the smaller end the best applicator for concealer under the eyes and around the nose, but also for achieving dramatic results with your eye shadow. Perfect with all types of makeup, including loose powder and mineral cosmetics. Transforms the way you apply makeup.
You might also like: