[By Elliot Choo]
As far as I remembered, growing up in an all boys' school in the early 80s, grooming for the male species was limited to three GREAT essentials— 1) an all purposed Kao Boire facial wash, 2) Gatsby hair gel and 3) Oxy- 5 for zit control. If it's a special night out, I would spritz on some 'Old Spice' cologne borrowed from dad and that's it. This seems to follow me through varsity and early adulthood pretty well, the only difference being switching out 'Old Spice' for some fanciful ones such as 'Aramis' and 'Polo Ralph Lauren'; depending on what I get from female friends and colleagues during Christmas gift exchange.
However, things start to change when we enter the 90s. Suddenly, jocks like David Beckham who played good football and dated pop stars told us it's alright to use serums and moisturizers, have a facial or even a manicure.  Overnight, good old reliable hair gel was ditched in favor of hair mousse, wax and spray. We might not be donning skirts and tights anytime soon but it's definitely ok to buy underwear that cost more than our sweatpants.  By the time the term 'metrosexual' was coined in 1994 from the words, 'metropolitan' and 'heterosexual', I was desperate for a manual to teach me the 101 of Men's Grooming.
In recent years, a shift in attitude about a man's appearance has caused more beauty products to be specifically marketed toward men. A 2007 Nielsen study found that amongst American consumers of both gender, 84 percent considered it acceptable for men to spend time and money on their appearance and 78 percent of men surveyed admitted to being more interested in personal grooming than they used to be. Further insight to the mystifying 'Law of Attraction' was revealed in a 2009 study published in the "Journal of Personality and Social Psychology". Psychologist Dustin Wood found out that while men tend to agree on what is attractive in women, interestingly, women could not agree on what was considered attractive in men.
Outside of a slight preference for thin, muscular figures, opinions differed dramatically on what traits were considered attractive by the women surveyed. This is good news for men, as it means that men of all body types and appearance could be considered attractive if they bother to properly groom and take care of themselves.However, unlike our female counterparts, most modern men like me were not inducted into the world of grooming from an early age. The sheer abundance of grooming arsenal available today can be overwhelming at the very least. All you want to do is look presentable, but where's a guy supposed to start? Now pause to think for a minute. What can be easier than taking a peek and 'borrowing' some stuff from your girlfriend's stash right in your own toilet? With this in mind, let me share with you RSB top 8 grooming tips to steal from your girlfriend.
1. A proper cleanser
The all purpose soap from the days of a hormonally charged teenager might not see you through adulthood as your skin gets less greasy with age. The harsh alkalinity of soap suds strips the face of essential oil leaving it dry and wrinkly. Over time, drying out skin can cause skin irritation, eczema and even premature aging.  Opt for a proper cleansing gel or foam to get rid of the grub on your face. In addition, this will wash off hair wax or any other styling products that tend to stick to the hairline or trickle down the forehead with perspiration; thus preventing 'pomade acne'— zits that break out secondary to contact with hair styling products.
2. Slap on sunblock
Many women have the benefit of getting daily protection from the sun just by applying their makeup and moisturizer as many of these products have a built-in sun protection. In fact, according to the American Skin Cancer Foundation, a study done in 2010 showed that as much as 47 percent of men do not apply sunscreen daily compared to 27 percent of women surveyed although 82 percent knew about the correlation of unprotected UV exposure with skin cancer.
Daily sunscreen application reduces risk of melanoma by half, so slather it on each morning. Besides, sun protection is the easiest, cheapest and one of the most effective ways to prevent uneven skin tone, skin pigmentation, fine lines and deep wrinkles.
3. Tweeze & Trim
Scientists in recent studies found that the more symmetrical a person's face, the more likely they were to be found attractive. While a man may not be want to change the shape of his jawline through Botox or surgery, he can ensure that his appearance is as symmetrical as possible through proper grooming. Trimming facial hair, removing any excess eyebrow hair and getting an even haircut can help frame a man's face to appear more attractive than a man who appears disheveled.  To establish the ideal brow shape, tag along and have them professionally done when your girlfriend next consult her brow specialist. Once you get the basic right, it's easy to maintain them by plucking away the stray bits with a tweezers. Trimming your nose and ear hair is also basic grooming that makes a world of difference. Believe me when I tell you that even with biceps the size of grapefruits, women won't get pass hair staring at them from your nose and ears to score you a subsequent date.  Another pet peeve is hair sprouting from the back— no girl in her right mind finds a werewolf attractive. Getting hair off the back is a little tricky and the best way is have them professionally removed either at a waxing salon or with light and laser therapy.
"Laser hair removal is perhaps the most effective way to get rid of unwanted body hair safely and with long lasting results," says Dr. Chua Han Boon, senior consultant with The Sloane Clinic. "The number of sessions you require will depend on the density, thickness and color of your hair; with significant reduction in hair growth after 4 to 6 treatments done at 4 to 8 weeks' intervals."
4. Keep your lips soft
Although women are not too concern about the size and shape of men's lips, most appreciate the attractiveness of a pair of soft ones. "I definitely would not enjoy smooching a pair of sandpaper lips!" exclaimed freelance make-up artist, Ginny La Din. "One easy trick is to first soften your lips with a warm wet towel before giving it a good scrub with a toothbrush coated with some crystallized sugar." If your lips are weathered from cigarette smoking and coffee drinking, peek into your gal's toiletries bag and rummage for her lip serum. The Sloane Inc Lip Fabulosity Treat available online from The Sloane Shop packs a potent concentration of natural peptides, Maxi-lipT and DermaxylT to leave lips smashingly soft, smooth and well hydrated— in short, totally kissable!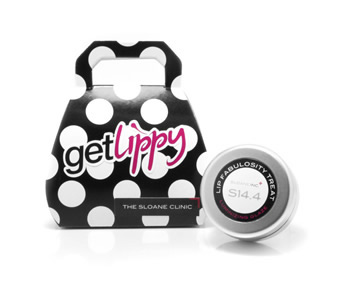 5. Use a moisturizer
With an active outdoors lifestyle and frequent sun exposure, men's faces can become dry and flaky. You might not see the need for a cream for every spot on the face but a simple fuss free moisturizer is going to take you a long way.  If you are prone to acne, always look for non comedogenic formulations that are fragrance and PABA free. If anti-aging is what you are after, select one with antioxidants such as Vitamin A, C and E and age defying ingredients like hyaluronic acid, peptides and collagen.
6. Floss your teeth
Women are 26 percent more likely to floss every day than men are, according to the American Academy of Periodontal Studies. We all know the dentist's lecture that getting in between your teeth on a daily basis can prevent plaque from building up which will eventually result in cavities and gum diseases if overlooked. Keep in mind that daily flossing can help teeth stay white and keep gums from becoming puffy, red and inflamed. And, of course, remember to keep up with twice daily brushing for better breath, brighter teeth and multiple health benefits.
7. Clean your nails
Dirty, long fingernails require no explanation as to why they don't work. If your budget or schedule permits, try a monthly manicure/pedicure to have someone take care of this for you. I also recommend buffing your nails as a way to keep the healthy shine without looking artificial. If this is too dandy for your liking at least clip them short and neat— always with a proper nail clipper, not with scissors or your teeth.
8. Embrace self tanning
Hoping for a summer glow? Rethink properly before you hop on to a tanning bed. According to the American Skin Cancer foundation, the majority of people diagnosed with melanoma are white men over the age of 40. 39,000 of new melanoma cases each year are diagnosed in men, compared to the 29,000 that are women so unnecessary UV irradiation should be avoided at all cost.
"Men should embrace self-tanning, especially gradual self-tanners that won't leave them looking like an carrot," says celebrity makeup artist and fashion stylist, Amber Cullen. "They can also apply a little dusting of powder bronzer to give them a sun-kissed look!"
* Selected as Editor's Choice Apr 2013*
You might also like: