Over the last decade, we are seeing a slow but steady increase in the aesthetic needs of men. The male population seems to be changing his attitude and playing catch up about a number of issues that were previously viewed as the domain of the fairer sex. Driven by the need to look youthful and appear dynamic well into their 40s, 50s and 60s, men are re-thinking their attitudes towards pills, diet, exercise, skin care, aesthetic procedures and even plastic surgery. Increasingly aware of the need for image maintenance and change as they remain active in the workforce much longer now with the average retirement age pushed back by at least a decade, this is a worldwide trend with the net worth of the American male grooming market estimated at a staggering $4.3billion in 2011.
However, unlike women who usually seek out specific treatments they have in mind to correct the specific flaws they identify, men remain pretty clueless to their aesthetic needs. More often than not, men want to change things they don't like to see in the mirror but nevertheless could not pinpoint the changes they need. To help unravel the 'mysteries' surrounding this,  RSB spoke to Dr. Toby Hui, medical consultant with The Sloane Clinic with a keen interest in male aesthetics to help decipher what men really want and what they should be doing to get it.
Complaint #1: "I look angry and unapproachable."
"This common complain which stems from the hyperactive frown lines between the eyebrows and the deep forehead lines is treatable with microinjections of Botox, at times supplemented with a touch of natural fillers," explains Dr. Toby. Facial muscles are generally thicker in men compared to women. With age, especially if one is very animated with loads of facial expressions and movements while speaking or pushing weights in the gym, lines and furrows can form and etched in as semi- permanent lines with time. It is seemingly easy to correct these flaws quickly with a couple of Botox jabs but this is nothing further from the truth. Extra care has to be taken in terms of dosage and injection technique to avoid 'feminization' of masculinity such as the arching of brows seen in individuals that are treated overzealously. "To sum it up, we are looking to soften lines to give a natural, more approachable and more youthful look instead of completely erasing them and freeze up all movements," Dr. Toby further elaborates. Having the perfect Botox is like having the perfect haircut. A stylist who can give you the perfect head of bouncy curls might not fare well with men hair. Likewise, always check if the doctor you are consulting has the necessary working experience with male patients.  Once you have found a doctor that understands your anatomy and the unique way your facial muscles react to Botox, stick to him or her and chances of 'Botox gone wrong' will be much reduced. Especially for men, less is often more and it's definitely more about technique rather than the absolute amount of product used that gives the desirable outcome we sought.
Complaint #2: "I look gaunt and unhealthy."
In our increasingly body conscious society, men are watching the up and down of their body fat as closely as the stock market. In order to achieve the lean and mean physique with an enviable six pack abs to boot, there has to be a dip in the body fat percentage which translates into overall fat loss and not focal around problem areas as we would have wished. One of the first areas to be affected is the face, with loss of volume under the eyes, in the mid face and over the temples; often adding years to one's actual age. "The older one gets, the more telling and less forgiving is weight loss on the face," says Dr. Toby. "Instead of looking healthier with a tougher exercise regime and stricter diet control, men in their 40s often get asked by friends and colleagues if they were tired or falling sick!"
Much like a deflated balloon, the loss of volume is best corrected with Voluma Hi Definition Lift. Without the need of surgery, this procedure consists of microinjections of small amount of Juvéderm® VOLUMA®, one of the latest generation of hyaluronic acid facial volumisers,  into areas of volume deficient to contour and lift at the same go so as to restore youthfulness to the sunken face. In a clinical study of 102 patients with facial volume loss, each patient is treated with Juvéderm® VOLUMA® dermal filler. Six to 18 months after the treatment, an assessment found that almost 65% of patients' rated themselves as being 'very much improved'. In addition, more than 70% of patients described their facial volume as being 'very good' during the subsequent 6 to 18 months.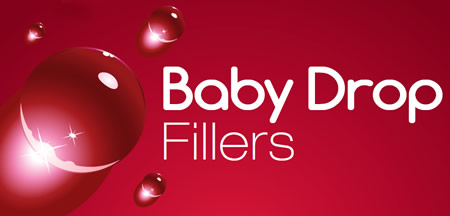 "For those who are afraid to 'jump the deep end' with dermal fillers, consider Baby Drop Fillers as an option for your aesthetic needs," further remarks Dr. Toby. "This procedure entails the use of a special 'designer' needle and baby drops of a skin-boosting, tiny particle size, natural hyaluronic acid filler such as Restylane Vital® and Juvederm Refine® to smoothen out wrinkles and impart a glow to dull complexions hence enhancing your skin in a natural manner by maximizing your skin's inherent potential. You will still look like you but in a more rejuvenated manner."
Complaint # 3: "My skin looks dull."
Unfortunately, most men are not initiated into the world of skin care and sun protection from an early age. Often they present in their later years with skin ravaged by years of neglect and unprotected UV exposure, the single most important cause of premature aging. Fine lines, wrinkles, open pores, sun spots and uneven skin tone are some of the common factors contributing to a dull looking visage. When an overhaul is in order, light and laser therapy can help to delay and even reverse some of these signs of aging. Utilizing premier Fraxel Restore laser technology, Fraxel Light is designed to refresh dull, fatigued complexions and radically correct skin discolouration and texture irregularities without significant downtime. Resistant pigmentation and pores may need about 6 to 8 sessions for optimal results although most patients see improvements even after the first treatment. Improvement to skin texture and quality is accumulative and the treatment is best performed at 3 to 4 weeks' interval with long lasting results especially when sun protection and skin care is observed concurrently.
Complaint #4: "I look sad and grumpy."
The 'bulldog face' is one of the commonest presentation of aging in heavier set men, characterized by heavy jowls, double chin, prominent nasolabial folds and marionette's lines. When previously going under the scalpel is about the only option available to correct such flaws, it is now possible to address them satisfactory with non surgical modalities. "At The Sloane Clinic, we specially tailored a 3D Facelift Program which combines Ulthera and Thermage, two of the most effective FDA approved treatments for intense lifting and skin tightening to reverse the signs of aging," says Dr. Toby. "Ulthera treats deep layers of collagen to give the skin a deep and intense lift, fighting the effects of gravity and age effectively while Thermage works wonders to smoothen, strengthen and tighten the collagen fibres in the middle and superficial layers to give your visage the firmness and radiance of youth. Both treatments work in synergy with better end results in combination then when performed separately."
You might also like: