[By Sarah Lodge]
Sizzling under the midday sun is so last season. Gone are the days when women would 'force-tan' themselves to a crisp golden brown by lying stark naked during the sultry summer days. We now know better of the long term repercussions of excessive UV exposure— a plethora of fine lines, wrinkles, parchment skin, pigmentation and most importantly, increased risk of skin malignancy. While a tan is fleeting, the damage done is everlasting. Having said so, how then is one expected to carry off neon colors which are the biggest trend for summer 2013? It will be nothing short of ghastly to match luminous pink and yellow against pasty winter skin.  Fret not my fashionistas for RSB is here to share with you some great cheat tips to make sure you rock that beach babe- sun goddess persona and look 'tan-tastic' this summer sans soleil.
Base of Ace
To work your face to a shimmery healthy glow for summer, get the ground works right by making sure that your complexion is as flawless as possible to start off with. The rising temperature and humidity can wreak havoc to the skin so be aware of this. For some ladies, it could be something as simple as washing one's face an extra time or changing to a lighter moisturizer to keep the zits at bay. For others, things can get a little tricky. To mop up excess sebum and soothe skin irritation that is likely to lead to acne eruption, reach out for Sloane Inc Lavender Calamine Clarifying Water after you cleanse your skin . Bolstered by an all-natural, skin-soothing blend of lavender, calamine, botanicals, soy extracts and packed with antioxidants, this gentle skin softener will rebalance stressed, inflamed or sensitive skins; calming and detoxifying at the same time.  To reveal baby soft new skin hidden under all that winter grub, slather on Sloane Inc Microdermabrasion Cream. With its microscopic magnesium crystal beads, this heavy duty yet exceedingly gentle agent works wonders as a dream scrub for sensitive and dull skin.
Healthy skin renews itself every 14 to 30 days but this cycle slows down with age leading to build up of comedones and dead skin that gives a dull, lacklustre appearance totally not in sync with our plan for that perfect summer glow. To correct this by increasing the rate of cellular turnover of our skin, opt for The Glamour Peel, specially concocted by The Sloane Clinic to deliver a quick all-round complexion improvement by simultaneously addressing 6 key skin concerns; namely— skin brightening, spot fading, line smoothening, pore reduction, sebum balance and hydration boost. Using a blend of 3 professional peels concurrently, this treatment refreshes and rejuvenates tired looking skin gently with minimal to practically no downtime, making it easy to fit into the busy schedule of hardworking urbanites.
Amp up your Features
When the face is almost stripped bare of war-paint for the nude look of summer, attention will be inevitably drawn to your facial features so make sure your eyes and lips are at their absolute best. Book yourself an appointment and get professional help to shape those brows that frame the windows of thy soul neat and nice. To match the au naturel look for summer, avoid tweezing them into pencil thin Greta Garbo's kind of brows as fuller ones are more arresting and help to 'open' up eyes with minimal eye make-up. Likewise, eyes adorned with a pair of lush eyelashes are definitely more attractive looking. Ditch those falsies weighed down by tons of mascara as make-up gets lighter with the hot, balmy weather of outdoors picnics and seaside soirees. Attempt to ' grow' your own lashes with Latisse by Allergan. The active ingredient in this savior for those with eyelash envy is bimatoprost. This has been proven to prolong the life cycle of your natural lashes from the usual three- to four-month cycle to one of nearly eight months! When applied properly and used judiciously, Latisse can amp your lashes to their max for about nine months in a safe and natural way; creating longer, thicker and fuller lashes totally worthy of a Maybelline mascara ad!
For your lips, they should be as luscious and as inviting as a handful of ripe summer berries dripping with juice. To achieve this, start with a lip scrub to exfoliate dull, dry or chapped lips to a beautiful smooth finish, followed by an enriching lip serum that will boost and seal in moisture to repair, refresh and rejuvenate those sexy puckers.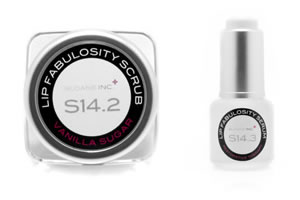 For the ultimate pampering to bring your lips to that next level of beauty, dig into the secret beauty arsenal of celebrities and try out Natural Fillers. However, if volume is not your primary concern, instead of full on fillers, opt for Revitalift Lips. Revitalift Lips consists of microinjections of small particle hyaluronic acid, carefully placed to smooth away fine lines and instantly hydrate uninspired lips, adding an unbeatable summery sheen to them. A case where less is more, the results achieved are nothing short of fabulous.
So Fake it's Real
A gorgeous bronze shade is best achieved gradually by using a good quality self-tan product, building up the brown tone over a few days. It means you have greater control and less chance of streaking or overdoing it. The skin on your face is more delicate than your body so it makes sense to use a gradual tanning product which has been specially formulated for your face. Always do a test spot on the side of your face to make sure you do not develop any redness, itchiness or swelling with the product concerned. Once you have your gorgeous summer glow, enhance your tan with a dusting of bronzer to highlight your features and add a natural shimmer to your face. Use cosmetics sparingly to enhance your sun-kissed look with just a hint of color.
New York based celebrity make-up artist Rita Jones recommends switching out conventional lipsticks to lip stains to be right on trend this summer. "Amongst the many that I've tried, my personal favorite remains the Sloane Inc Lip Stain that comes in a myriad of naturally looking and delicious colors to choose from," gushes Rita. "A swipe of this gives a certain air of 'je ne sais quoi' as it mimics the innocent pout of Youth. This lip wonder works equally well on the cheeks too, giving them a pretty flush that brought to mind images of a summer's night lit up by fireworks on the 4th of July."
You might also like: